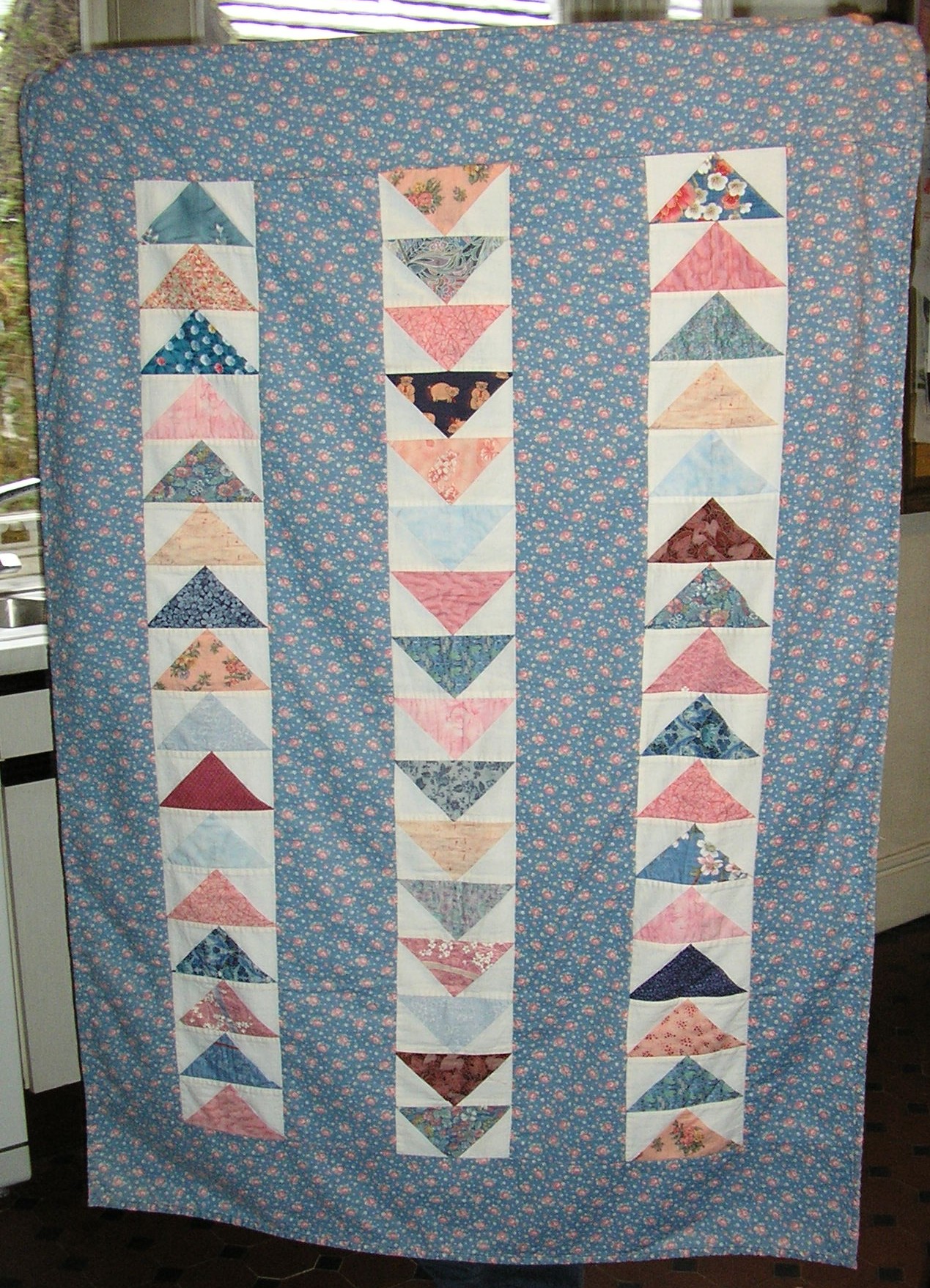 Flying Geese Strippy
On Sale
£5.00
Folded Flying Geese give another dimension to this lap quilt. The quilt measures 42 x 48 inches but you can add more Geese to make it larger - or add more borders. Use up your scraps to make the Flying Geese units and showcase that fabric you can't bear to cut up in the strips.
These quilts are excellent for practising your quilting too and with a very busy print no one will be able to see if it has not gone quite according to plan.
The blue quilt was backed with fleece and no wadding to make a lightweight lap quilt while the dark one was made the conventional way with wadding and backing.