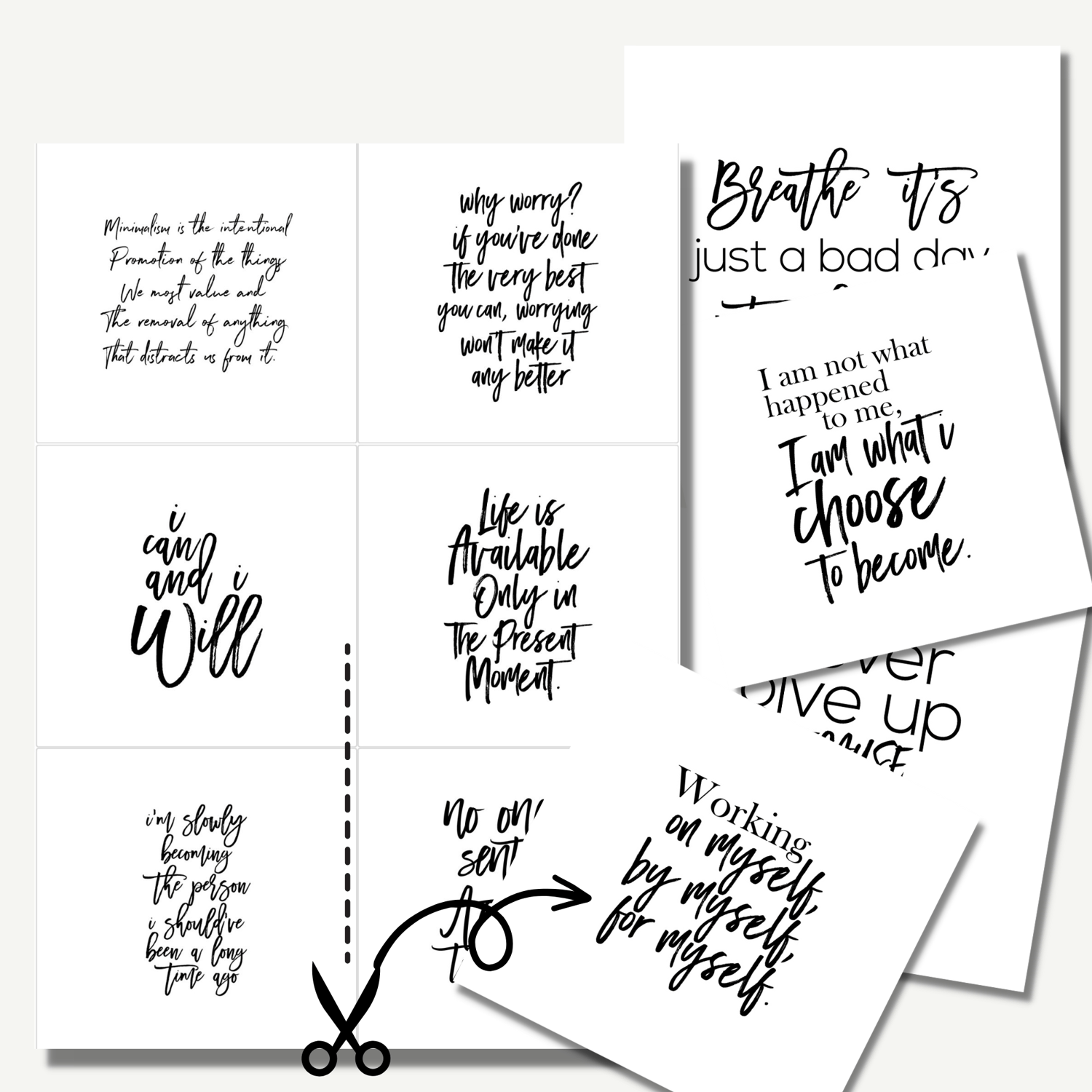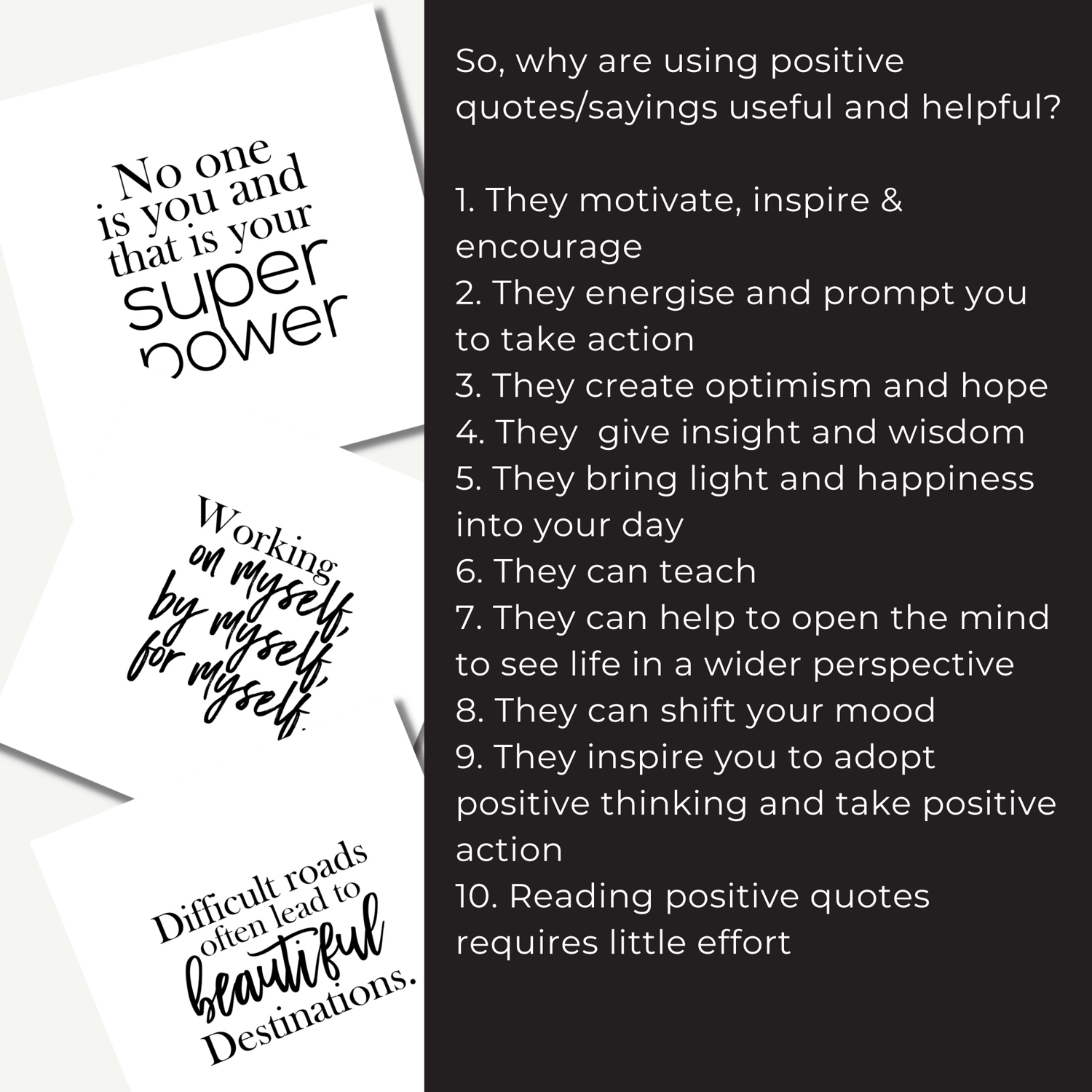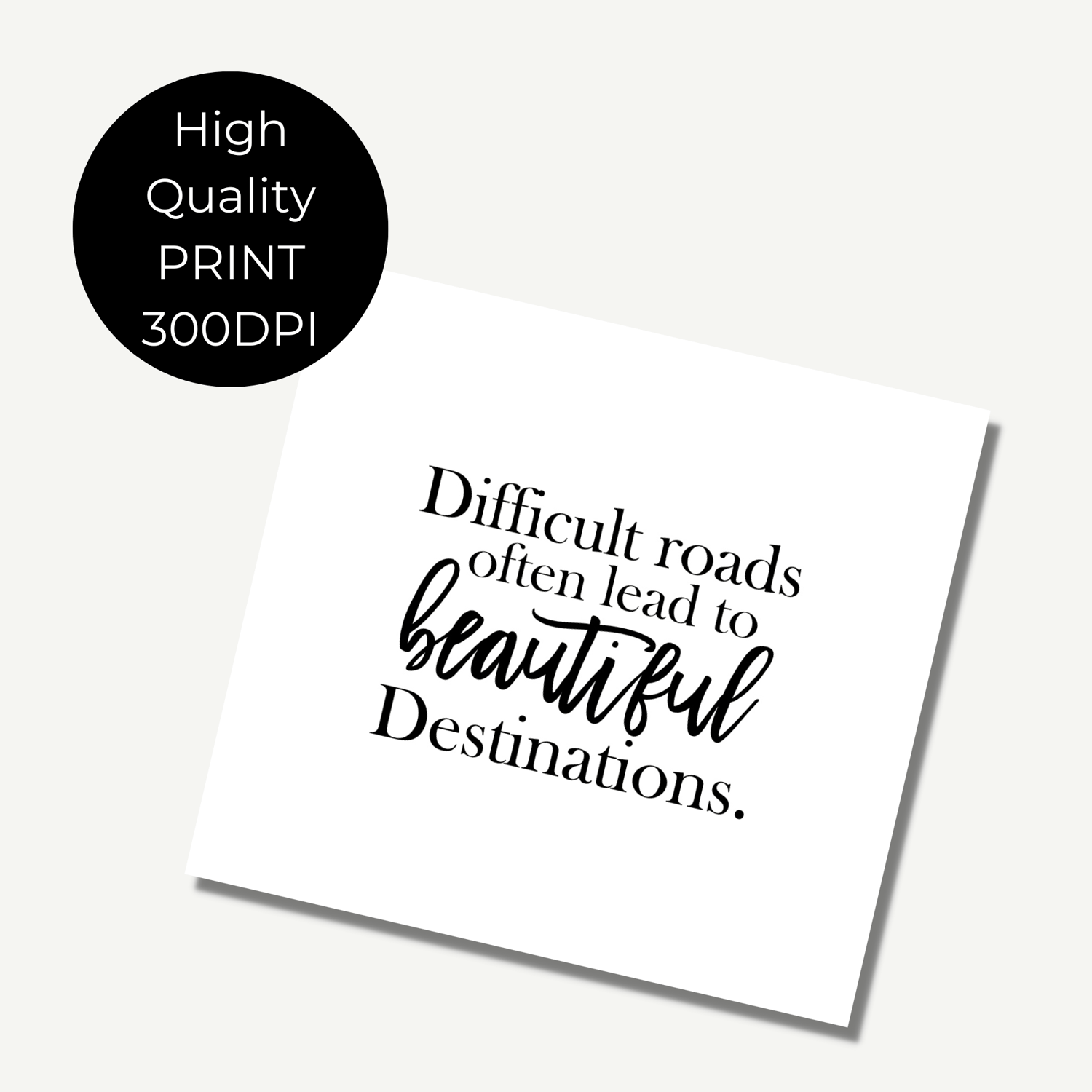 126 Empowering Positive Quotes/Sayings Printable Cards - Vol 2
On Sale
126 Positive Quotes Printable Cards - Minimalist Black & White - Volume 3
They are the perfect way to stay focused and on track, even when life get's complicated.
They're really simple to use too! Perfect compliment to our Gratitude Journal (same theme) 
The best part? You can carry them with you wherever you go, post them up on the wall, fridge or even mirror.
So, why are using positive quotes useful and helpful?
Here are a few reasons for the importance of quotes in everyone's life.
1. Positive quotes motivate, inspire and encourage
2. Positive quotes energise and prompt you to take action
3. Positive quotes create optimism and hope
4. Positive quotes give insight and wisdom
5. Positive quotes bring light and happiness into your day
6. Positive quotes can teach
7. Positive quotes can help to open the mind to see life in a wider perspective
8. Positive quotes can shift your mood
9. Positive quotes inspire you to adopt positive thinking and take positive action 10. Reading positive quotes requires little effort
You will receive 2x High Quality PDF Print file, 300 dpi. Includes instructions on how to use them. Size is A4 (similar to US letter) & A5 for smaller cards