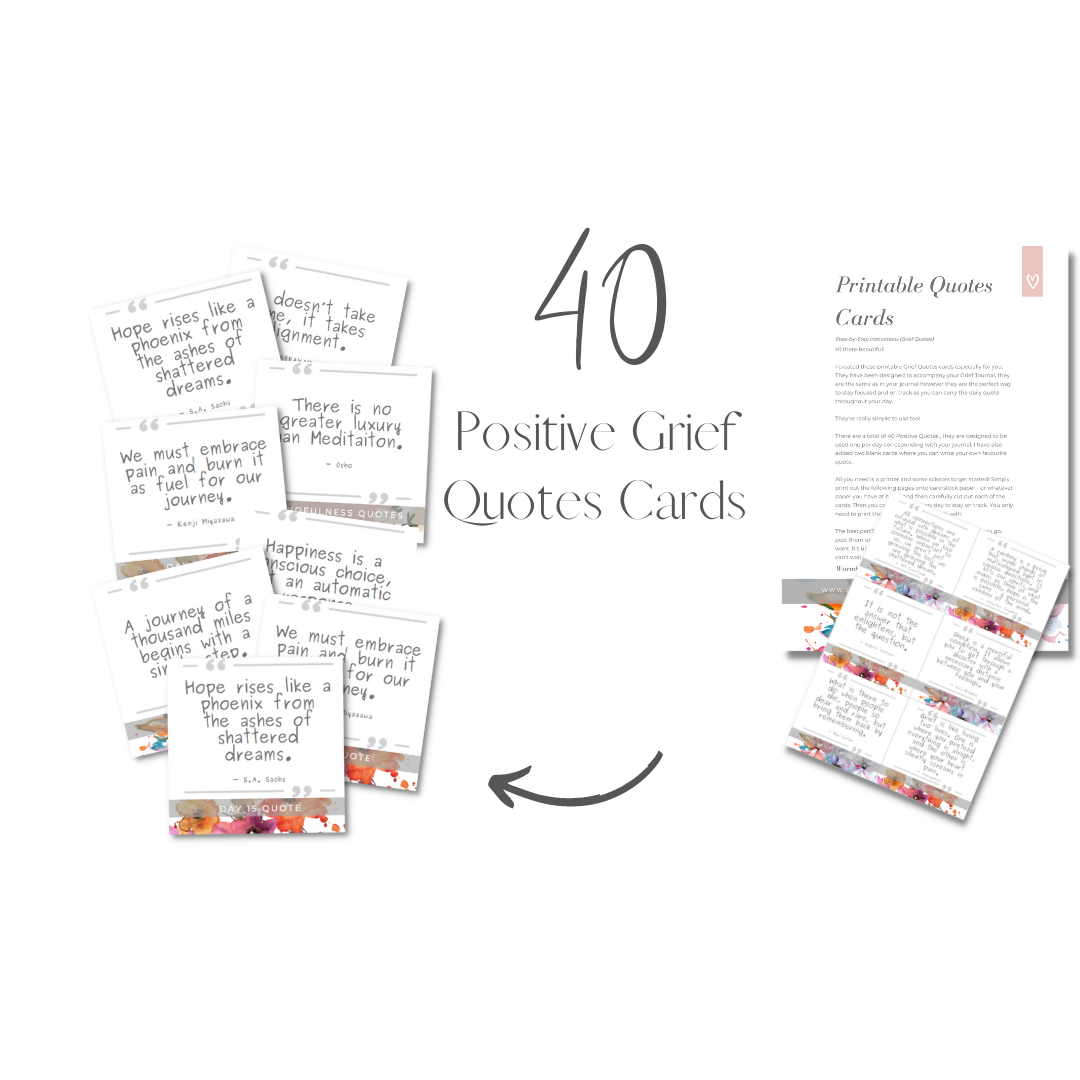 Grief Journal Bundle
On Sale
A$27.00
Journalling through Grief in 40 Days Journal (93 pages)  BUNDLE 
This professionally Guided journalling experience will guide you through the practice of journaling through grief over 40 days so that you may explore the thoughts and feelings surrounding the loss of your loved one.
The death of a loved one and the pain that follows are among the most difficult experiences we can go through. Amid grief, feelings can be overwhelming.
However, putting our most heartfelt thoughts and emotions into words can help us slow down and reflect upon the loss of someone special. In my 93 page journal Im going to guide you step by step through the next 40 days.
WITH THIS BUNDLE YOU WILL BE GUIDED ON A JOURNEY TO JOURNAL YOUR WAY
THROUGH GRIEF IN 40 DAYS!
Includes this Bonus
BECOME THE BEST VERSION OF YOU EBOOK + CHECKLIST
"Discover How to Transform Your Life and Claim Your Personal Power"
FINALLY! A STEP-BY-STEP GUIDE TO HELP YOU BECOME THE BEST VERSION OF YOURSELF
LETS RECAP WHAT YOUR GETTING

ALL ARE DIGITAL PRINT QUALITY PDF'S
- 24 Printable Affirmation Cards (for Grief)
- 40 Positive Quotes related to working through Grief
- 93 Page GUIDED Professional Grief Journal  (Journalling through Grief in 40 Days) 
- Weekly Planner (4 weeks)
- Habit Tracker (4 weeks)
- Better Version of Your Guide/eBook + checklist
- Emotions Wheel
-Be your Best Self: 5 Steps to claim your personal power guide