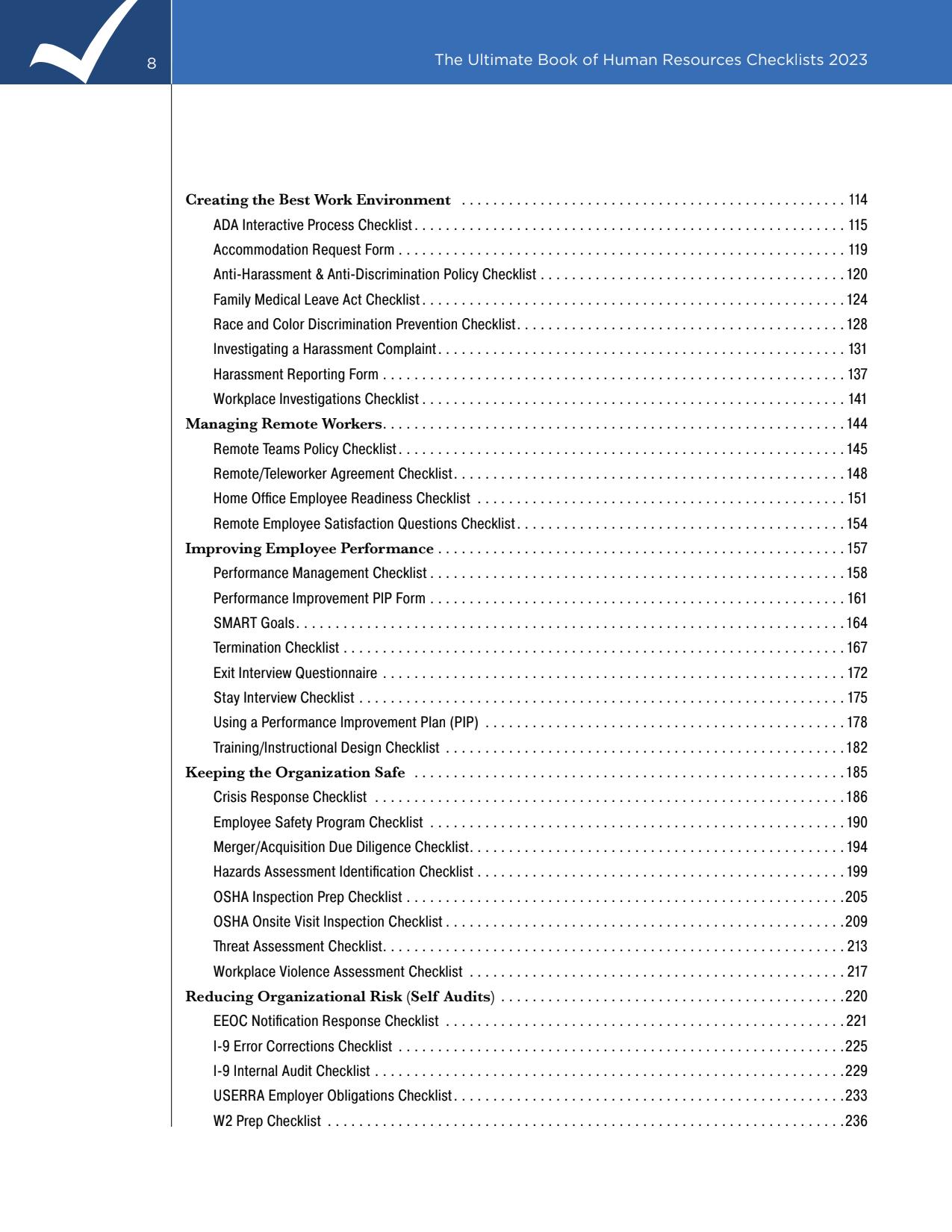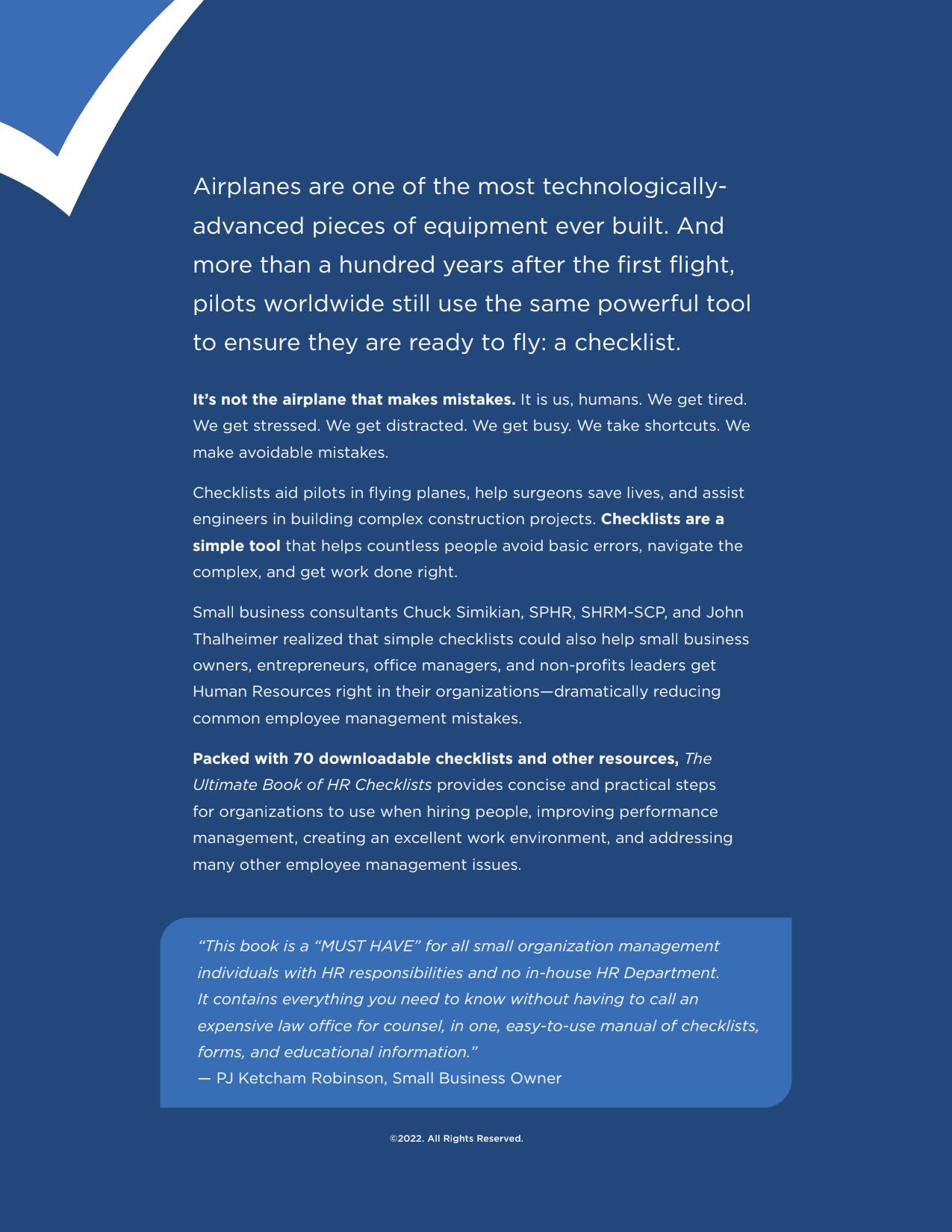 THE ULTIMATE BOOK OF HR CHECKLISTS - Getting HR Right
On Sale

NOTE: Upon purchase you will be able to instantly download this eBook as an interactive PDF format. Now approved for 3 SHRM Recertification credits. Activity ID will be included in your purchase confirmation email.

See inside the Book and get your first Complimentary Checklist - Click Here!

More than a book, this Reference Guide is Packed with 70 downloadable interactive checklists
and other resources, The Ultimate Book of HR Checklists provides
concise and practical step-by-step instructions
for organizations to Get HR Right when hiring people, improving performance management, creating an excellent work environment, and many other employee management issues.
No matter the level of HR or management experience
, you will be able to open any Checklist and
get
instant answers
. More than a Book, this in an interactive resource and guide that will not only appeal to HR Professionals, but also to small business owners, those with HR as a "side" responsibility, new HR practitioners, and even students.
The Ultimate Book of HR Checklists is designed for
anyone with HR responsibilities
to have the confidence to make the right employee management and HR decisions!
The book is divided into eight different sections.
Human Resources Foundational Documents
Hiring Employees
Rewarding Employees (Pay and Benefits)
Creating the Best Work Environment
Managing Remote Workers
Improving Employee Performance
Keeping the Organization Safe
Reducing Organizational Risk (Self Audits)
Each Checklist includes the detailed Checklist, Legal Concerns, and related Resources.
Updated for 2023, don't miss your chance to
Get HR Right by ordering and downloading your copy now
!
For more info, visit
HRChecklists.com
, email
info@TheHRStoriesTeam.com
, or 
Download a Free Preview
of the Book!