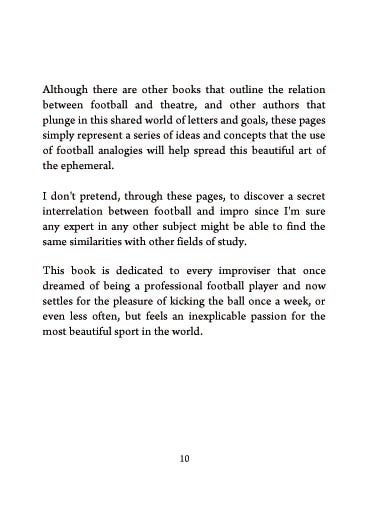 Impro: Dynamics of the Unexpected (PDF)
On Sale
€5.00
PDF VERSION |||  If you want to buy the printed version, please write to info@globalimpro.com

Do you like impro? Do you like football? We do.

Status Ediciones presents Impro: Dynamics of the Unexpected. Notes on impro and football, Feña Ortalli's first book in which he analyzes impro technique through football analogies.