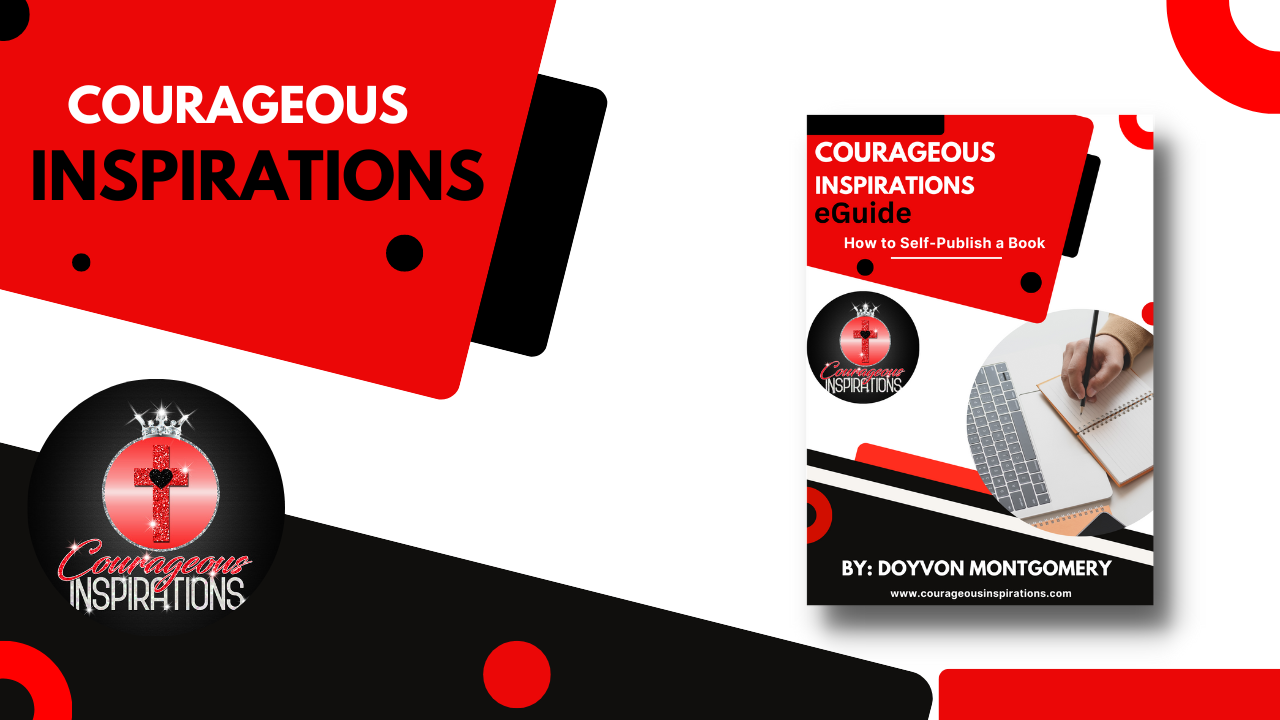 Courageous Inspirations eGuide - How to Self-Publish a Book
$30.00
Do you desire to write and self-publish a book, but don't know where to start?
Do you want to save time and money with your book project?

Future Authors, you are at the right place! There is a guide that will help you with your book journey!

Courageous Inspirations eGuide gives you a complete roadmap with resources to help you self-publish a book successfully.

It is an organized, step-by-step tutorial that shows the process and tools for writing, editing, and formatting paperback books and eBooks.

You will also learn about branding, marketing, various tips to launch and sell your book and much more!!! 
After reviewing the guide, if you desire assistance with self-publishing a **Christian Book**, please schedule a coaching session at: www.courageousinspirations.com


---
Coaching Testimonials
Thank you for meeting with me and sharing such amazing suggestions!
Coach SQ, California 🌟🌟🌟🌟🌟 
Future Author...Are You Ready? 
Download your eGuide NOW!

---
Copyright © 
www.courageousinspirations.com