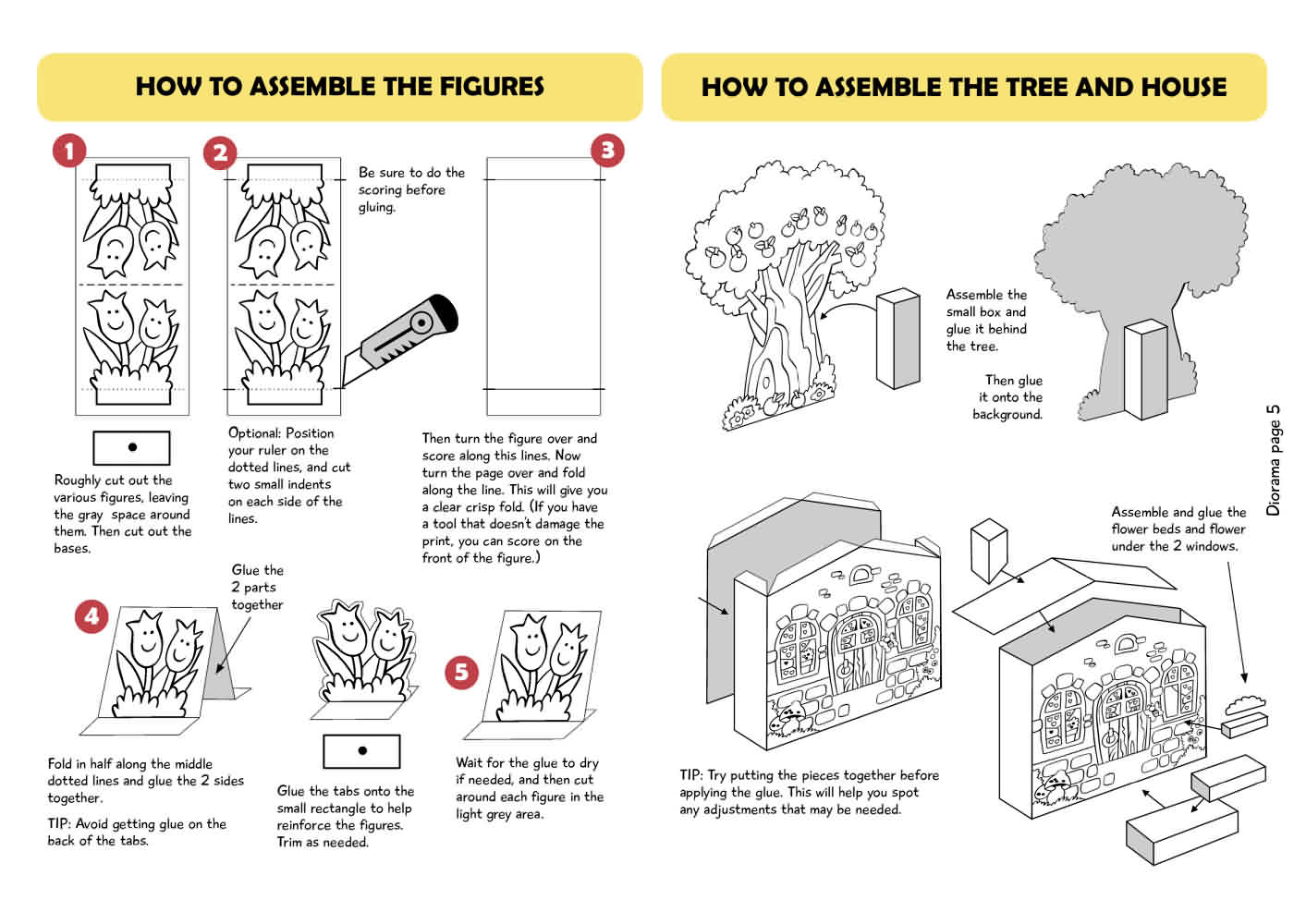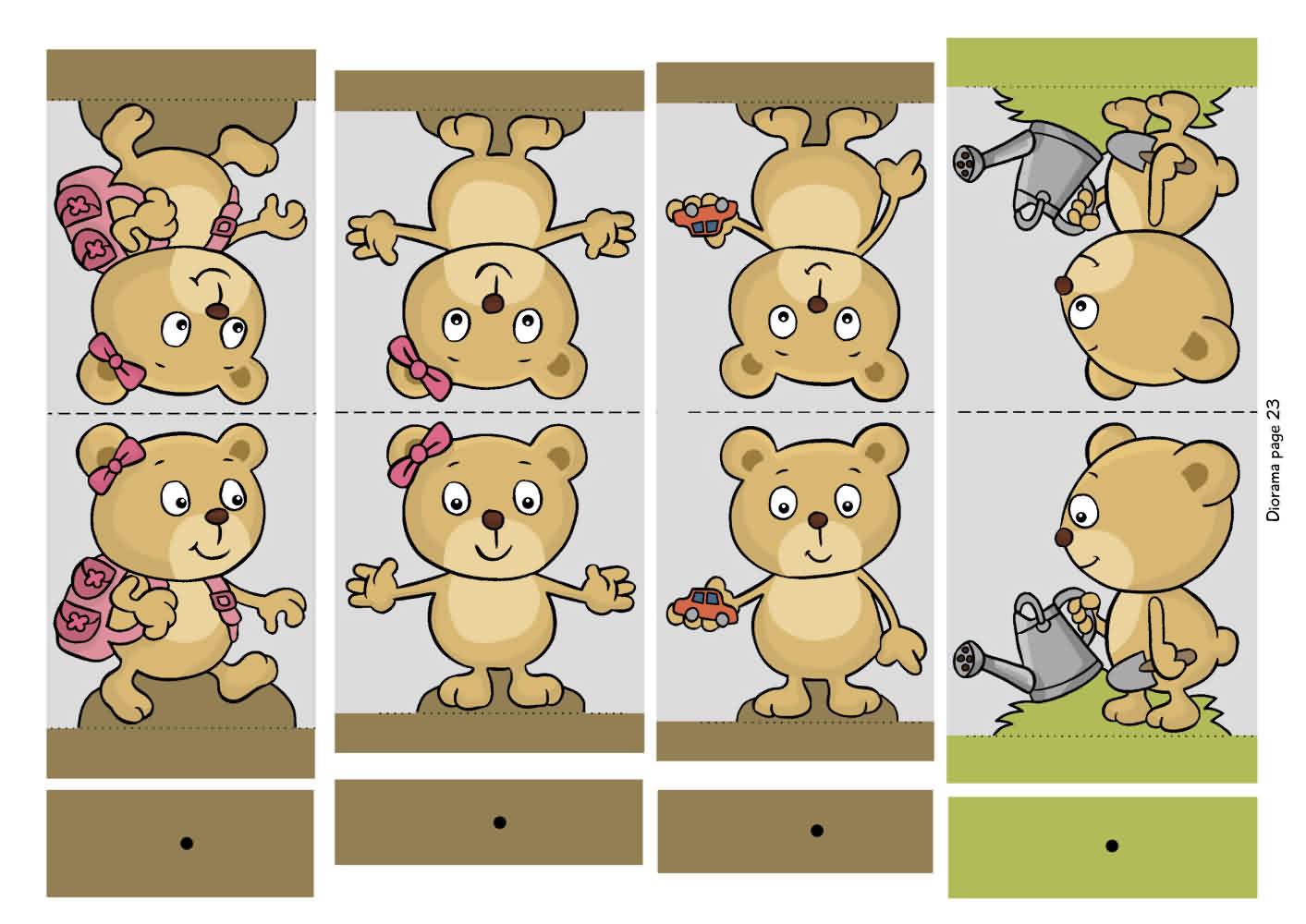 Diorama - The Bear Family
On Sale
Paper Toys.
A paper-folding book for older children to try their hands at creating something for their younger brothers and sisters. Friendly original character designs that are ready to cut, fold, and glue. Easy and clear instructions of how to assemble.

This book makes for a perfect craft project between friends or family. And then for a perfect gift for the younger children, to play with for days on end.

The graphics are cute and colorful, combining a country look of a little cottage and garden patch and then friendly helpful characters who love to work together.