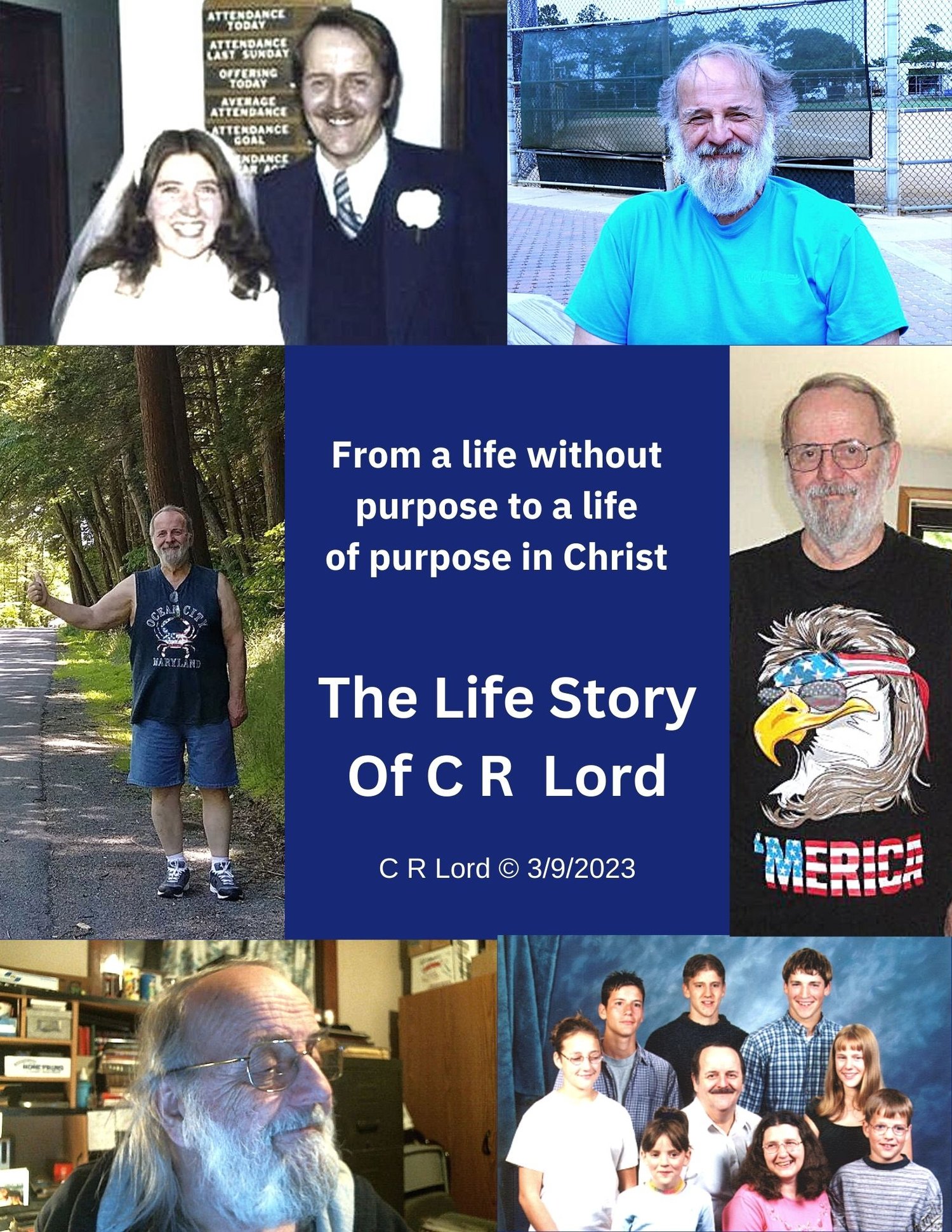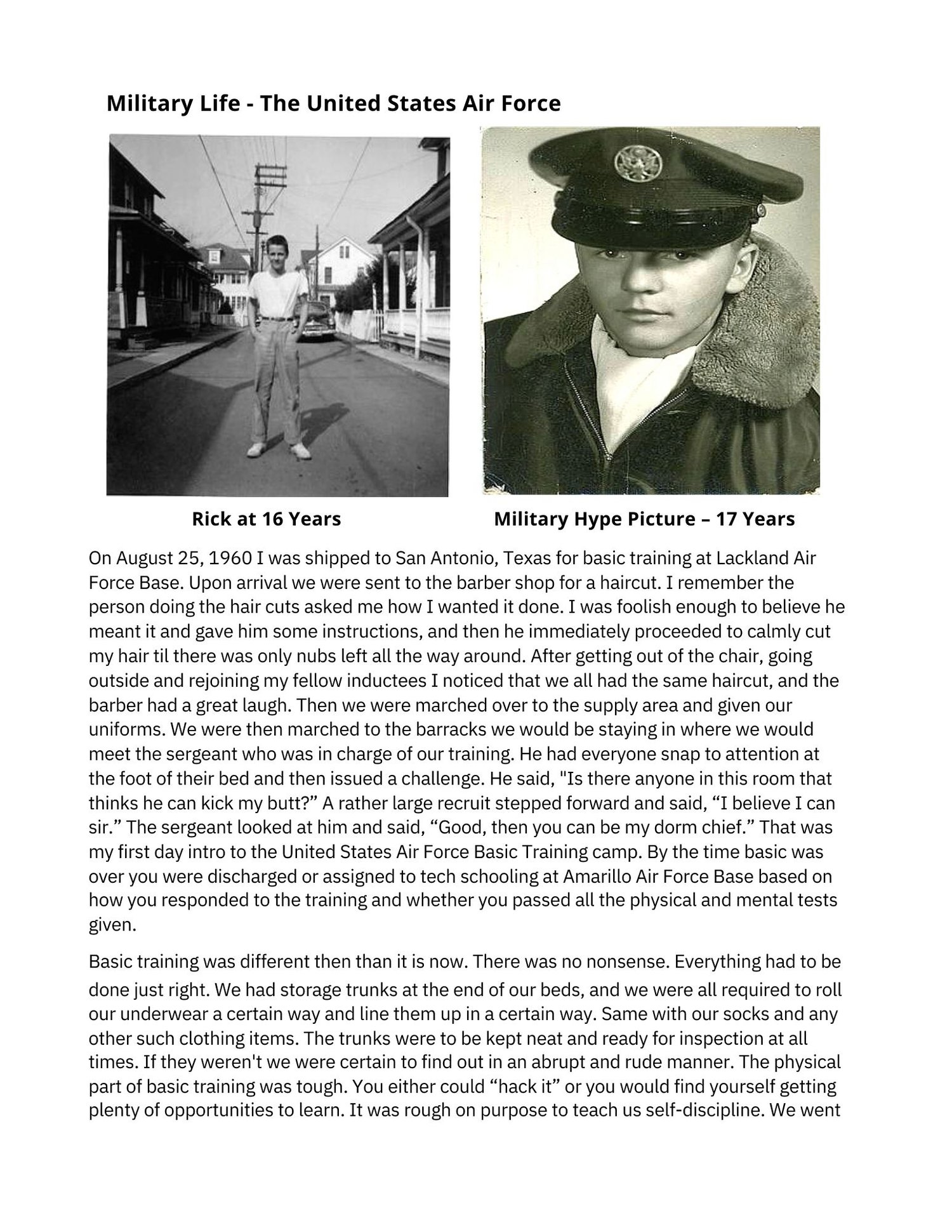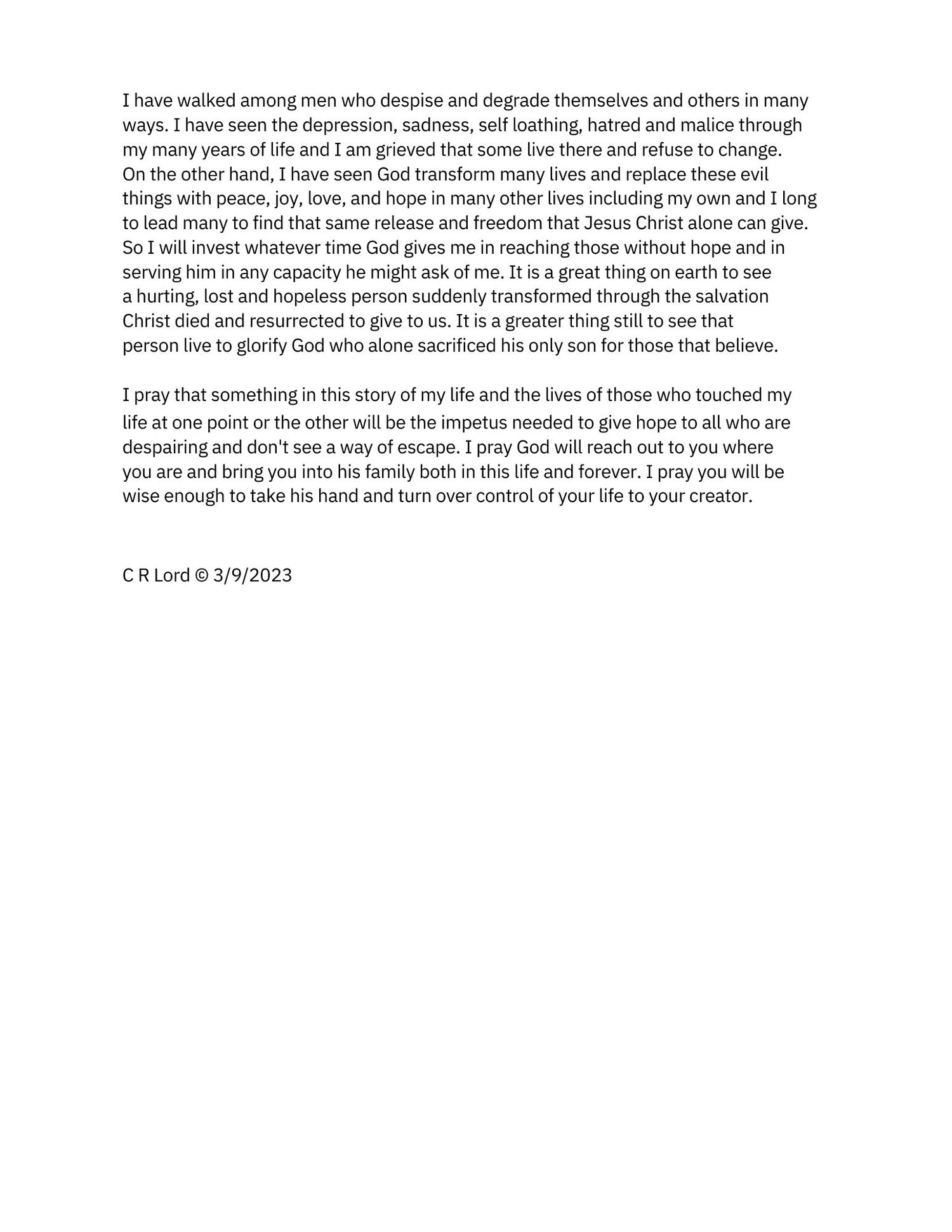 80 Years In 84 Pages
$15.00
The Life Story Of C R Lord
From a life without purpose to a life of purpose in Jesus Christ - available on Amazon Kindle for $8.99


In 1942 a new life entered that world. In 1950 this life would be torn by parental abandonment causing him separation from his father permanently and his mother for a year. In 1951 he would return home only to be placed in an orphanage in 1954. In 1959 he was brought home only to experience his mother's second divorce shortly after. All these years were spent in poverty.
Follow C R Lord in the United States Air Force, through heartbreak and attempted suicide in the drug culture as a user and dealer until his arrest in 1974. In prison he prayed challenging God to reveal himself to him if he was real. On February 19, 1974 God answered his challenge with an overwhelming transformation of his life.
Travel with him across America as a new believer and through the many adventures leading to Bible college, marriage and ministry. See how God proved that he is still in the miracle working business.
His story spans 80 years as of the time of this writing. I believe everyone who reads it will be challenged to have compassion on the C R Lords of life, and will be blessed to see how God can take such a life, fill it with blessing upon blessing and use that life to bless many others.
All glory, honor and praise belongs to my Heavenly Father, My Savior, Jesus Christ and my teacher, the Holy Spirit who are forever unchanging and unchangeable.
C R Lord, Minister and Author
C R Lord has ministered in prisons, city streets, churches, rehab programs in a director capacity and much more including home Bible studies and building a large online ministry site at https://www.crlord.com
C R Lord is the author of nine books which are available on Amazon in Kindle and Paperback editions, numerous articles and two books of beautiful rhyming poetry and other writings.