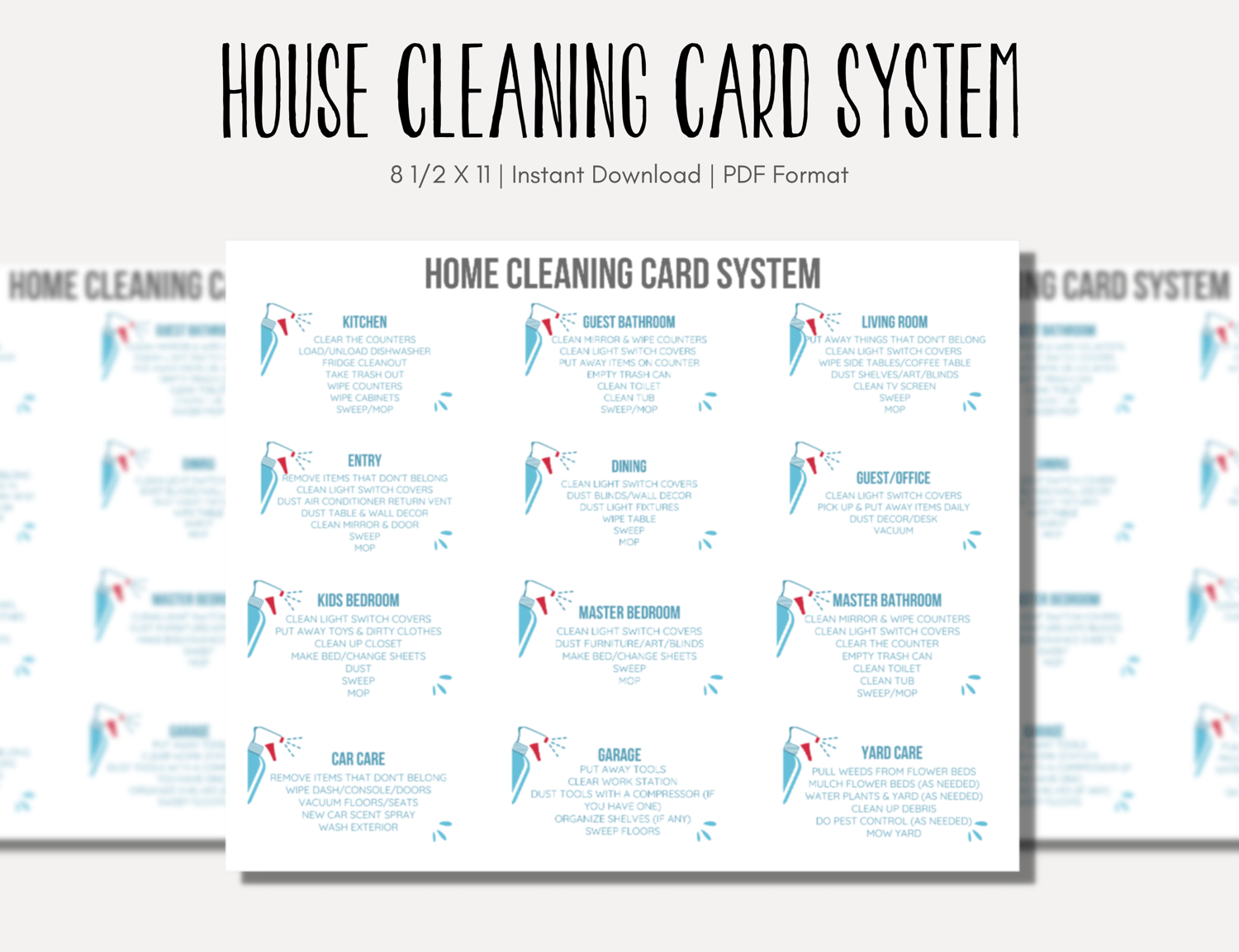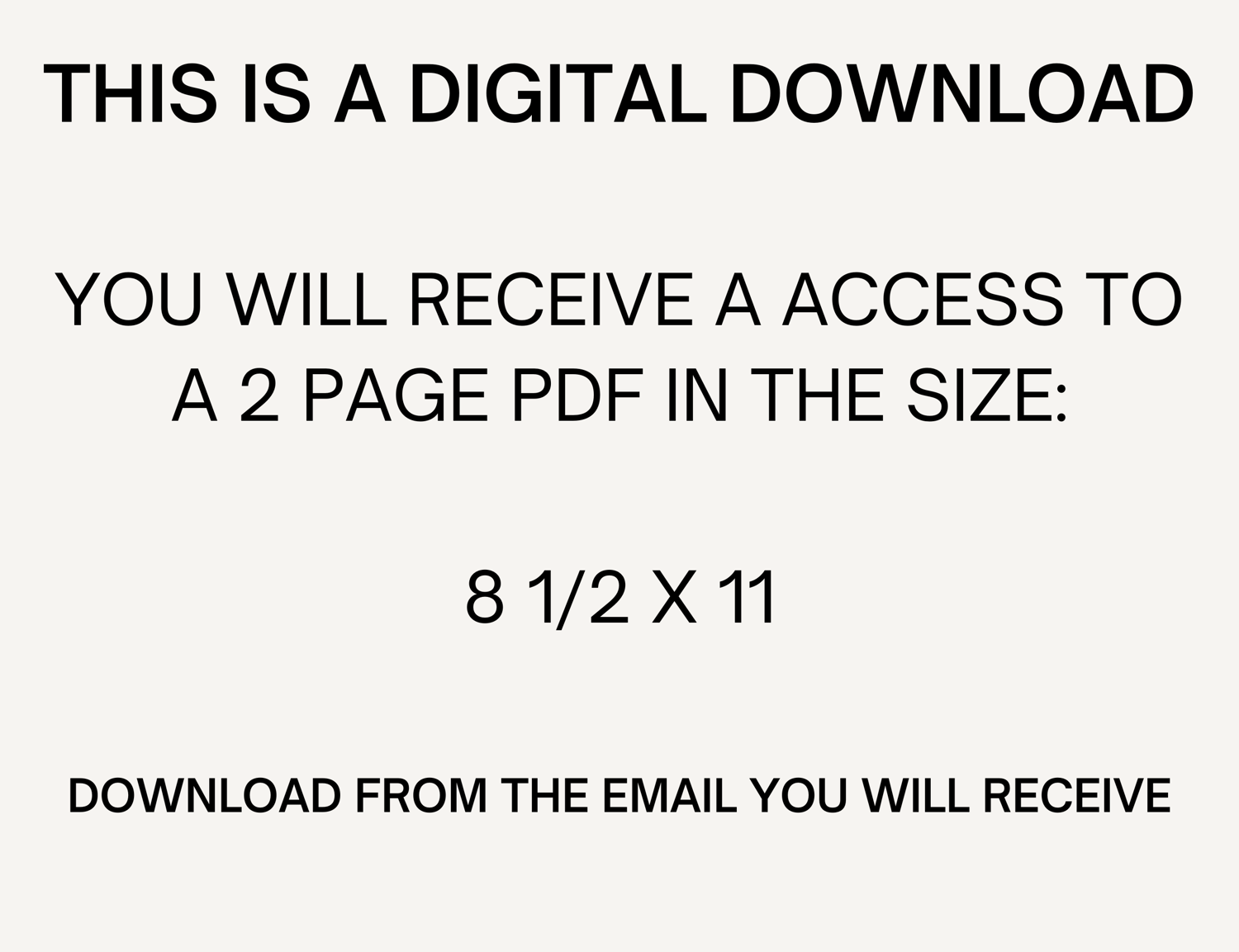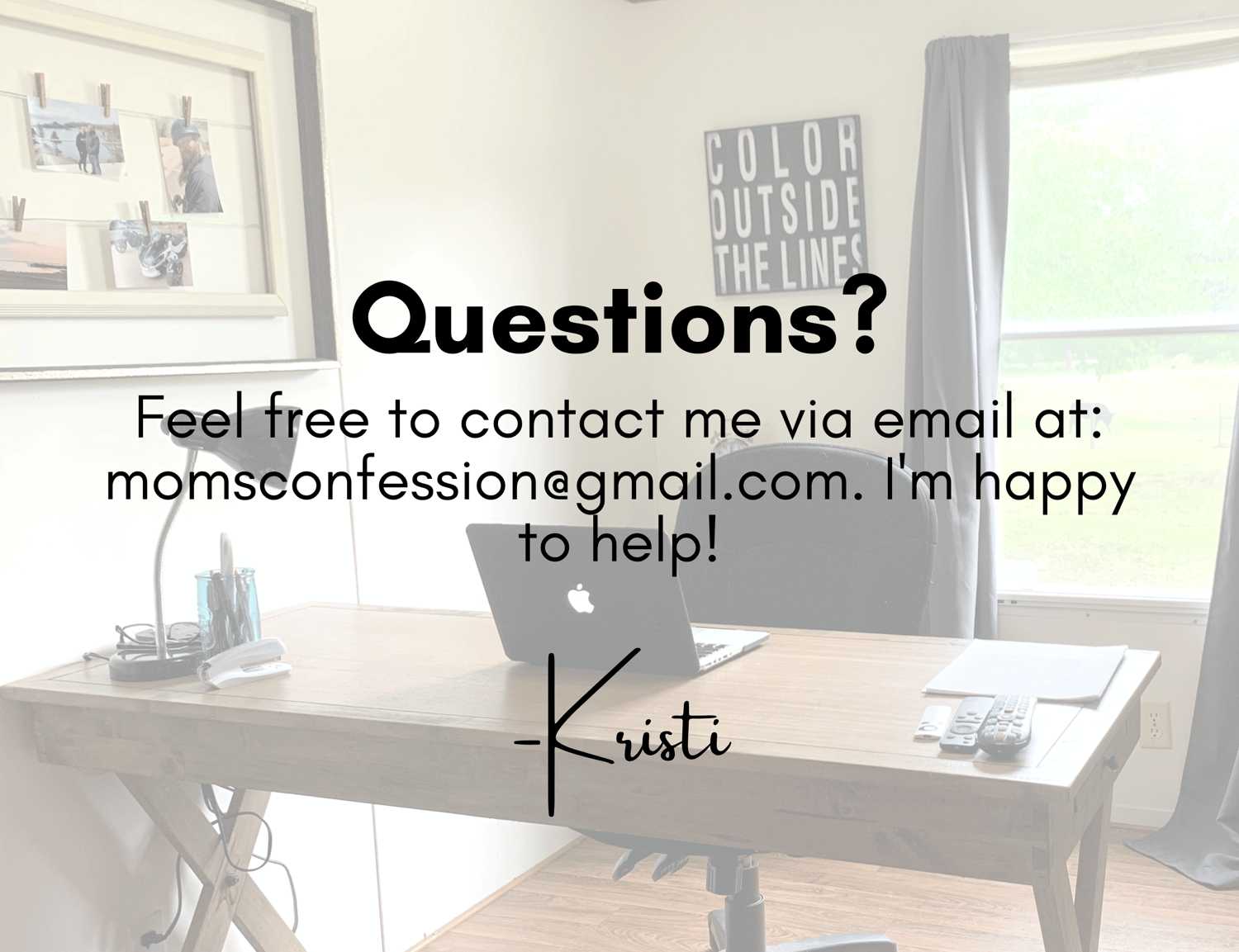 Easy House Cleaning Card System | Clean House | Weekly Cleaning Checklist | Cleaning Schedule Printable | printable, digital, & reusable
On Sale
Introducing the Easy House Cleaning Card System, the ultimate tool for keeping your home clean and organized! Our system includes a 2-page printable with a cleaning card that you can easily print and use. This system is perfect for those who prefer a hands-on approach to cleaning and want to keep things simple and easy.
To use the house cleaning card system, all you need to do is print the cards on card stock paper and cut them into equal sizes. You can then laminate them for added durability and use a hole puncher to create a hole in the corner of each card in the same spot. Finally, place the cards on a book ring and you're all set!
With the Easy House Cleaning Card System, you can easily stay on top of your cleaning tasks by choosing a room to work on each day. The system is incredibly user-friendly and makes cleaning a breeze. Plus, it's reusable so you can use it again and again.
So why wait? Order your Easy House Cleaning Card System today and experience the joy of a clean and organized home!
THIS PURCHASE IS FOR A DIGITAL/INSTANT DOWNLOAD THAT IS SENT TO YOUR EMAIL. YOU ARE RESPONSIBLE FOR PRINTING THESE ON YOUR OWN - nothing will be physically mailed to you. 
You will receive a PDF File to print at home. It is highly recommended that you laminate once printed for better durability! Please note that this product is for personal use only and not for resale.