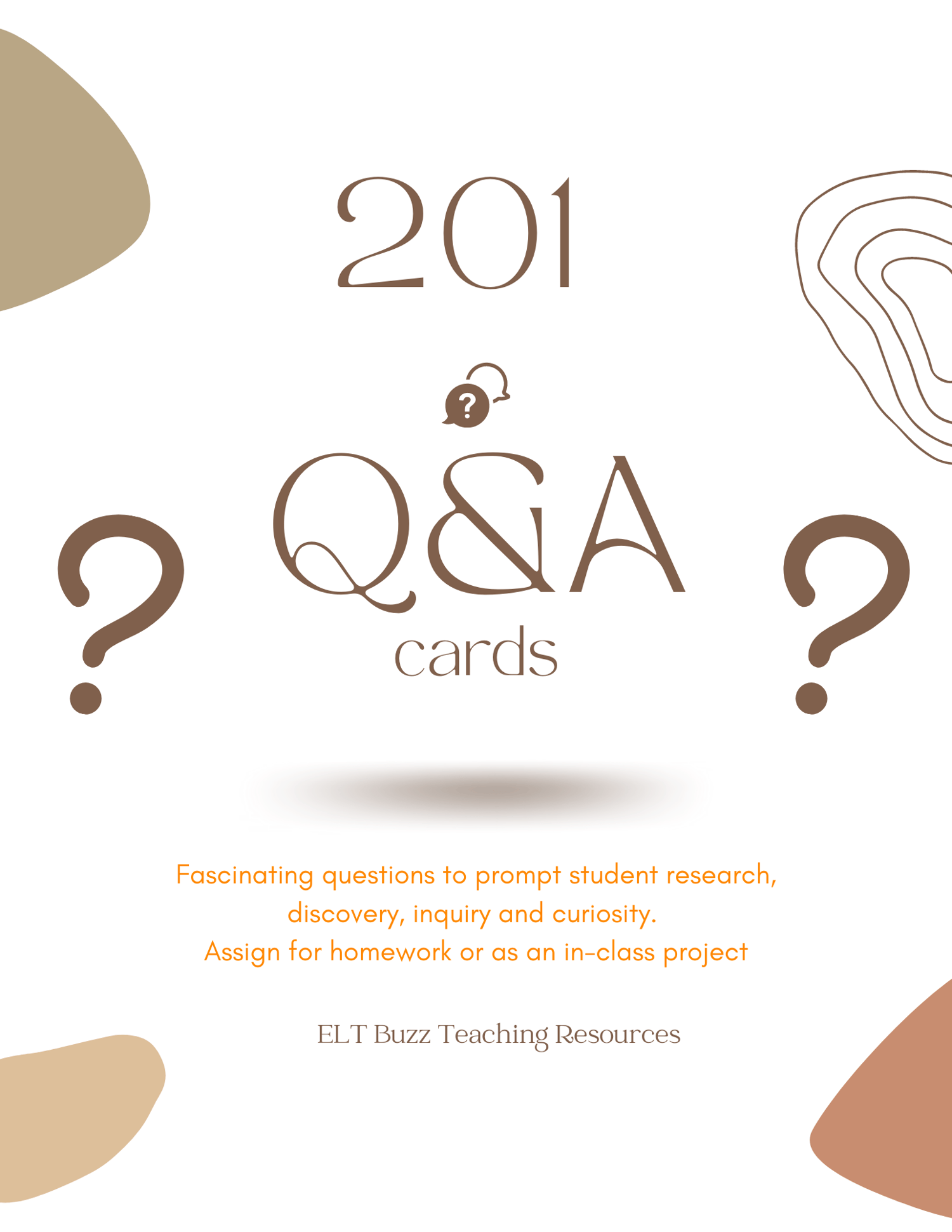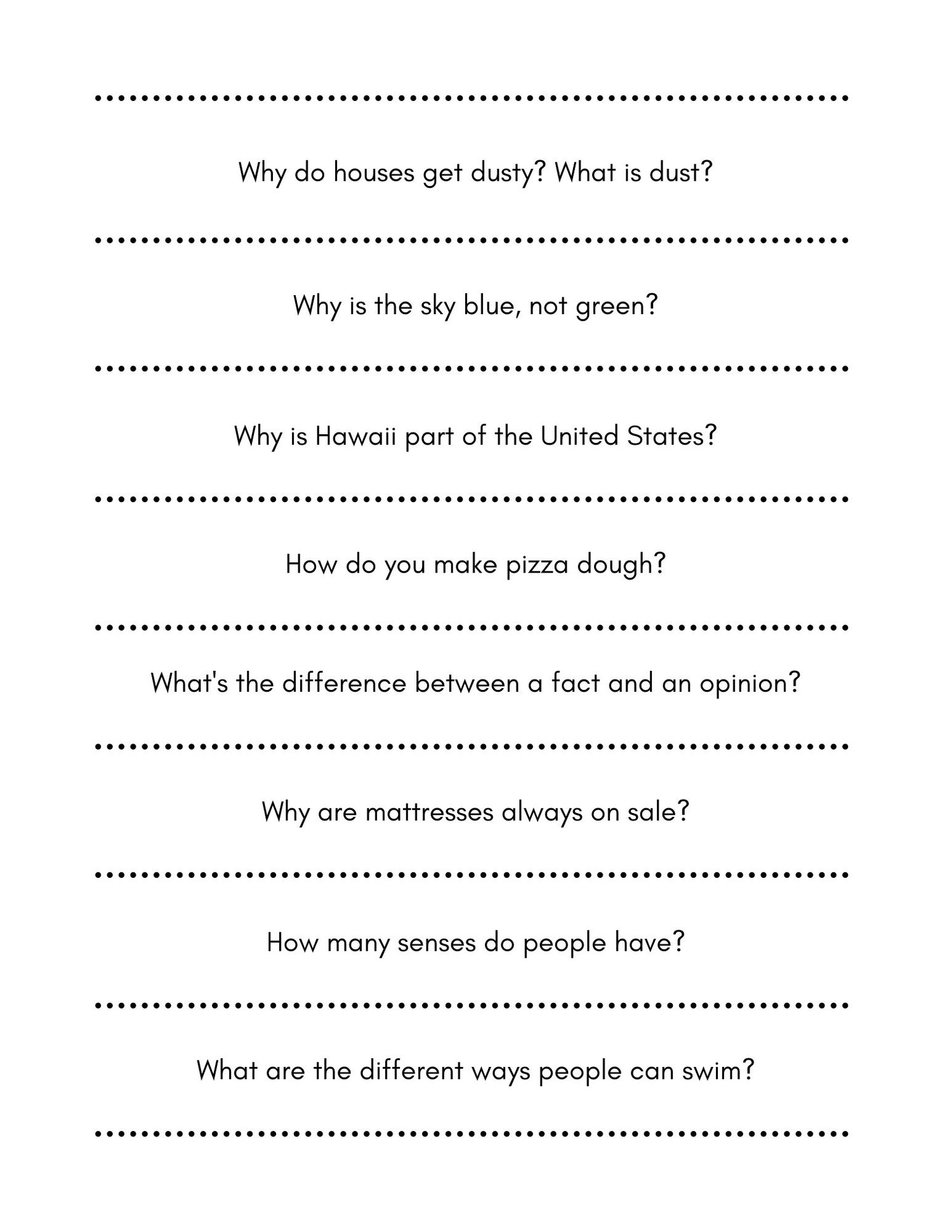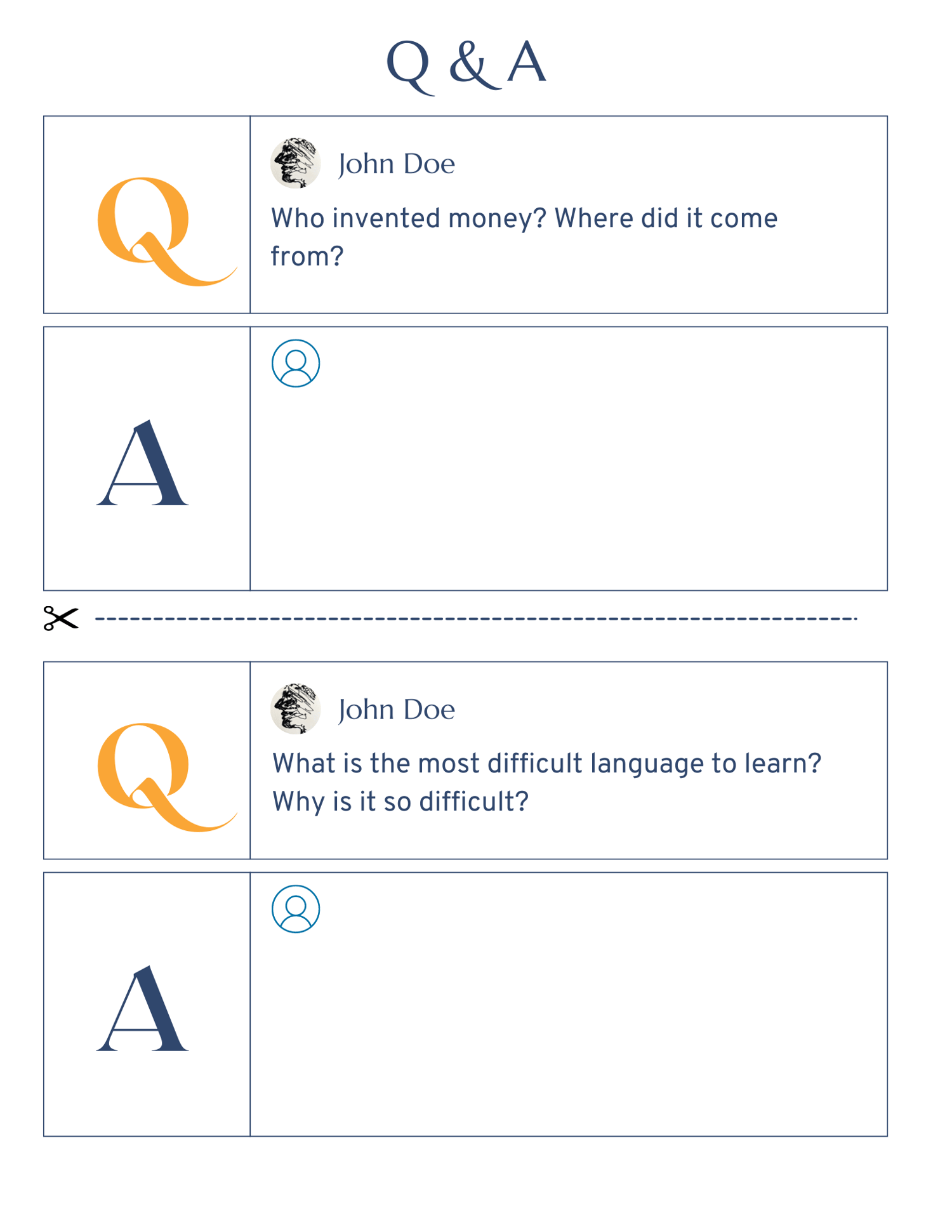 200 Questions For The Curious. Cards. Homework. Research.
On Sale
2 full workbooks.  

1. List of 200+ questions to arouse student curiosity and get them researching answers to.  Cut up and provide to students. Or give one each day for homework and then take up on return to school. 

2. Cards of 200+ questions.  Questions in Q and A form.  Students can write short answers on their card. Collect and use as a reference library for students to read answers to. 

3. A template for students to draw, record their answer to the question. 

A great resource for any classroom.  Project and task-based learning at its best.