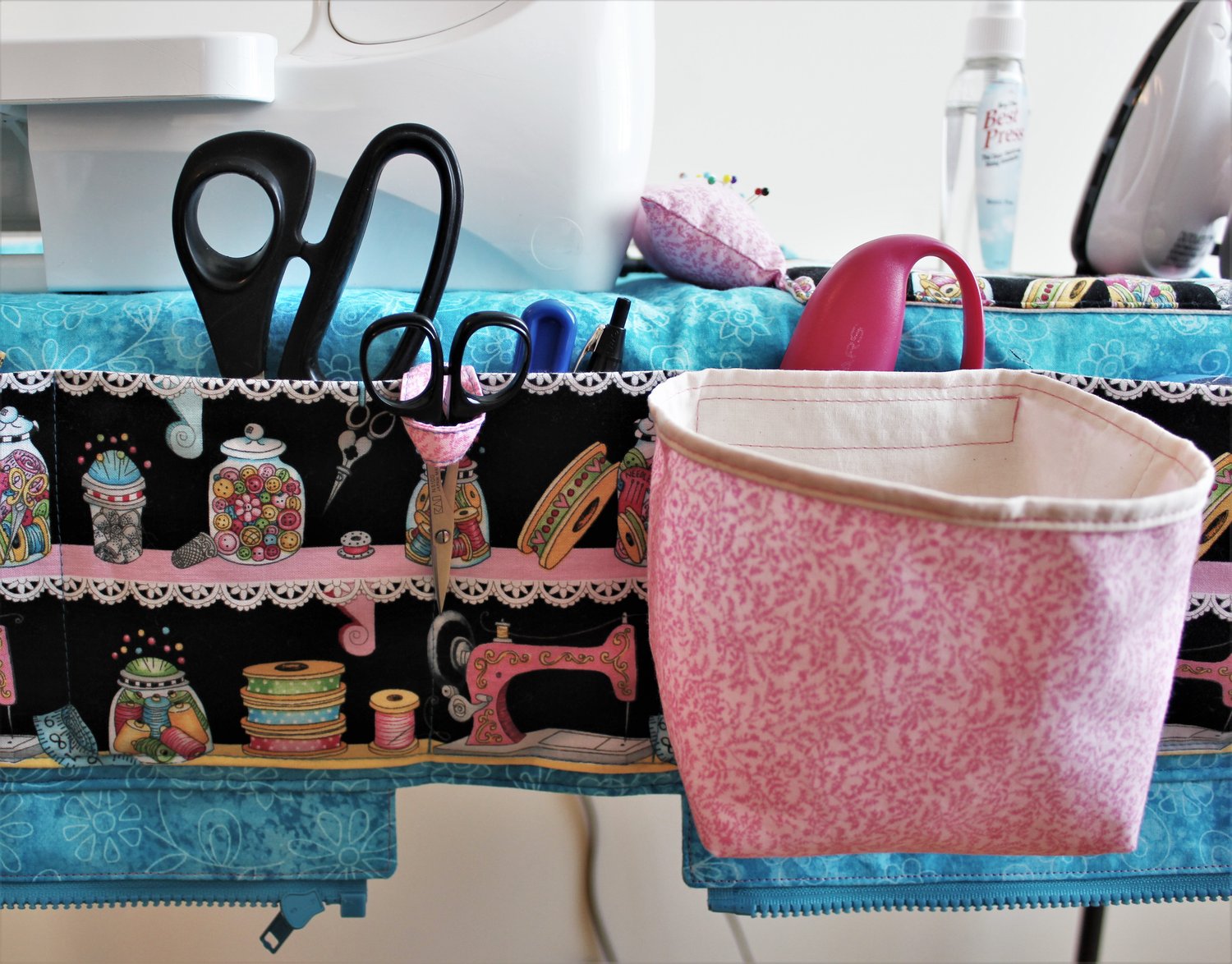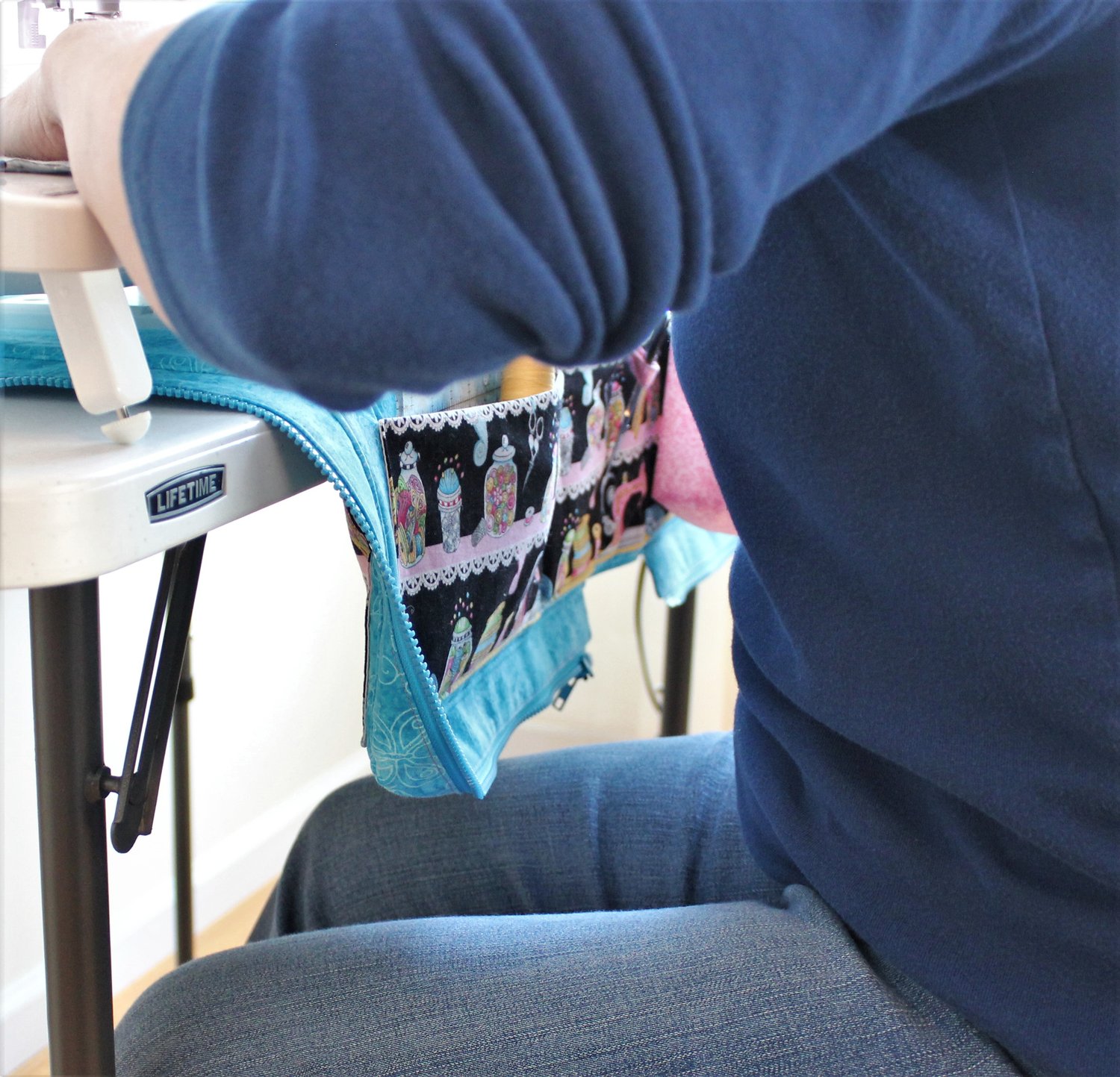 Sewing Machine Mat Bag pattern - PDF download
On Sale
$10.00
Here's a fantastic pattern for you to make the ultimate sewing machine mat station and tote bag organizer. With several pockets, an ironing pad, a pincushion, and a trash catcher, this portable sewing station makes it a breeze to transport your sewing supplies to classes and retreats.

Large outside pockets will easily hold a 12"x 18" cutting mat and a 12 1/2" ruler. The extra long handles provide a comfortable fit even with the cutting mat tucked into one of the outside pockets.

The inside pocket is divided into compartments to hold thread, marking tools, smaller rulers, scissors, rotary cutters, and more. An added loop provides a great spot for hanging your scissors or thread snips.

An attached pincushion that sits next to your machine is a handy feature, and a built-in 8 1/2" x 11 1/2" ironing pad makes it a cinch to do your pressing.

A detachable trash catcher is close at hand to catch fabric and thread trimmings, and conveniently comes off for easy emptying.

A sewing machine shaped template is included for quilting into the spot where your machine sits to add an extra special detail.

The bag zips across the bottom and one side of the bag. Instructions for using a separating sport zipper and reinforced fabric strips make sure the bottom and side of the bag are extra durable and able to hold whatever sewing supplies you want to carry.

The zipped up bag measures approximately 15" wide x 15" tall x 3" from front to back. When the bag is opened up as a mat, it measures 34 1/2" across, with the inside pocket area hanging down about 7" from the table top. The area for the machine is approximately 17"x 9 1/2".

Your finished bag is the perfect travel sewing station. Pack it up, zip it up, and you're ready for the next class or retreat.