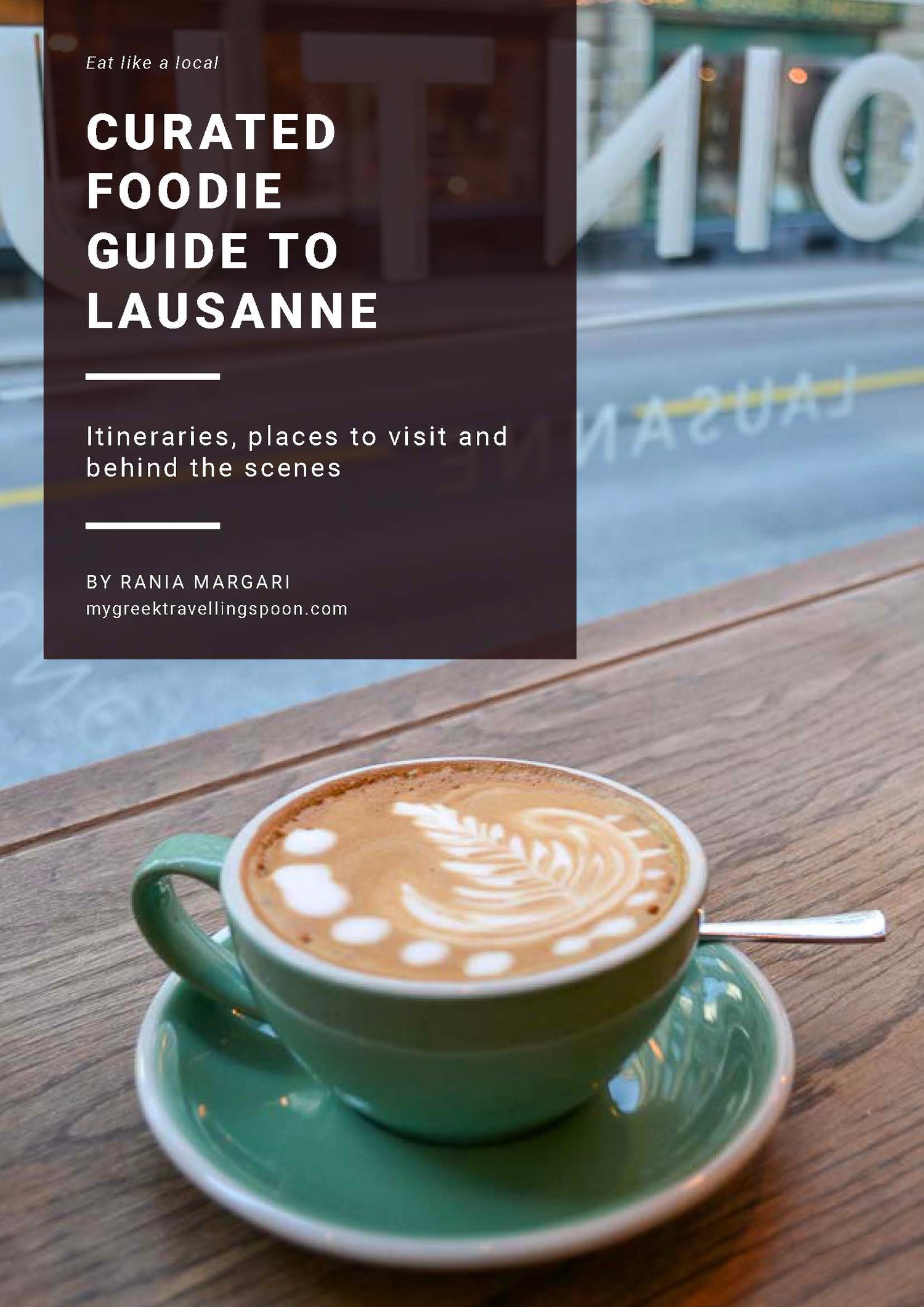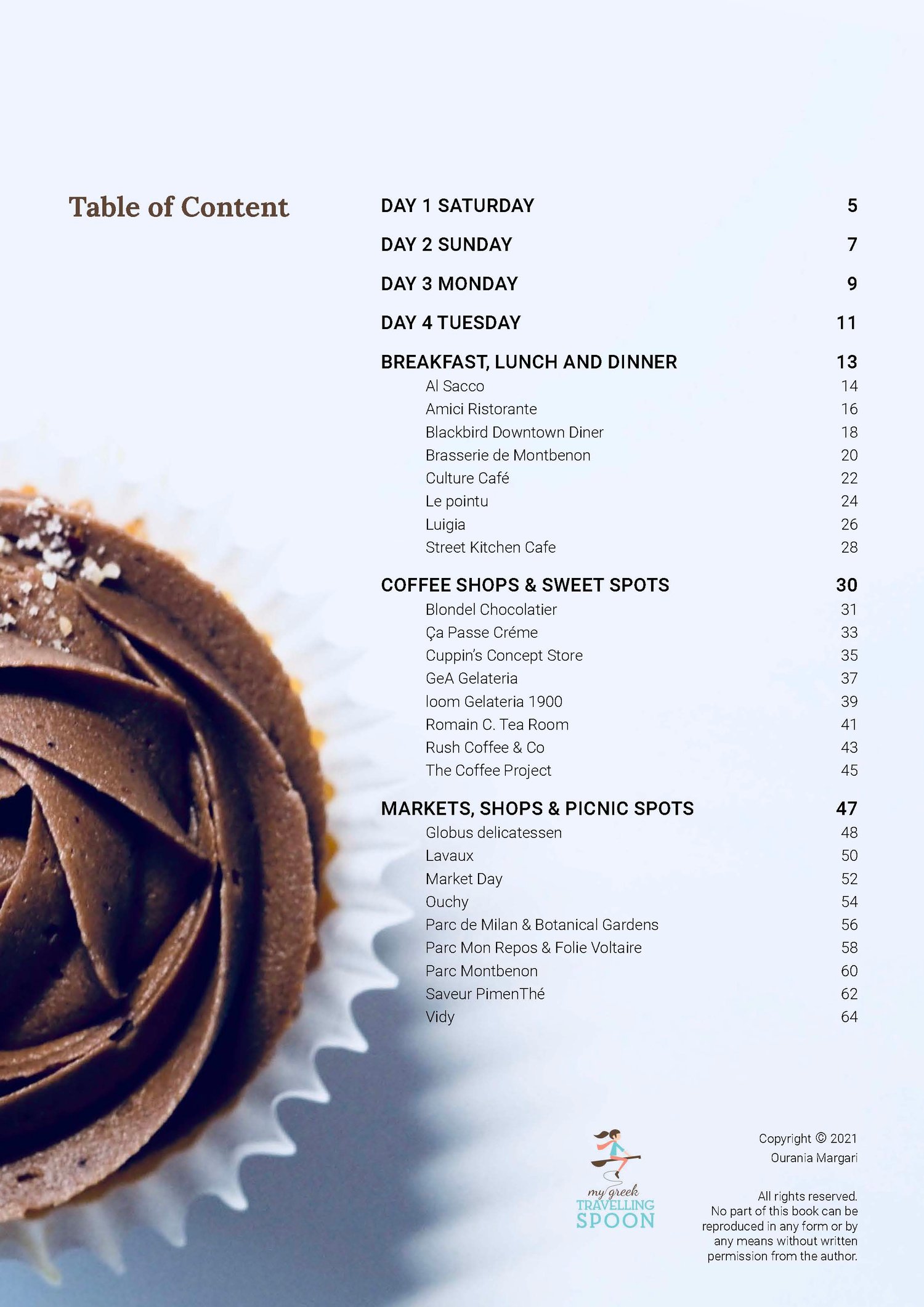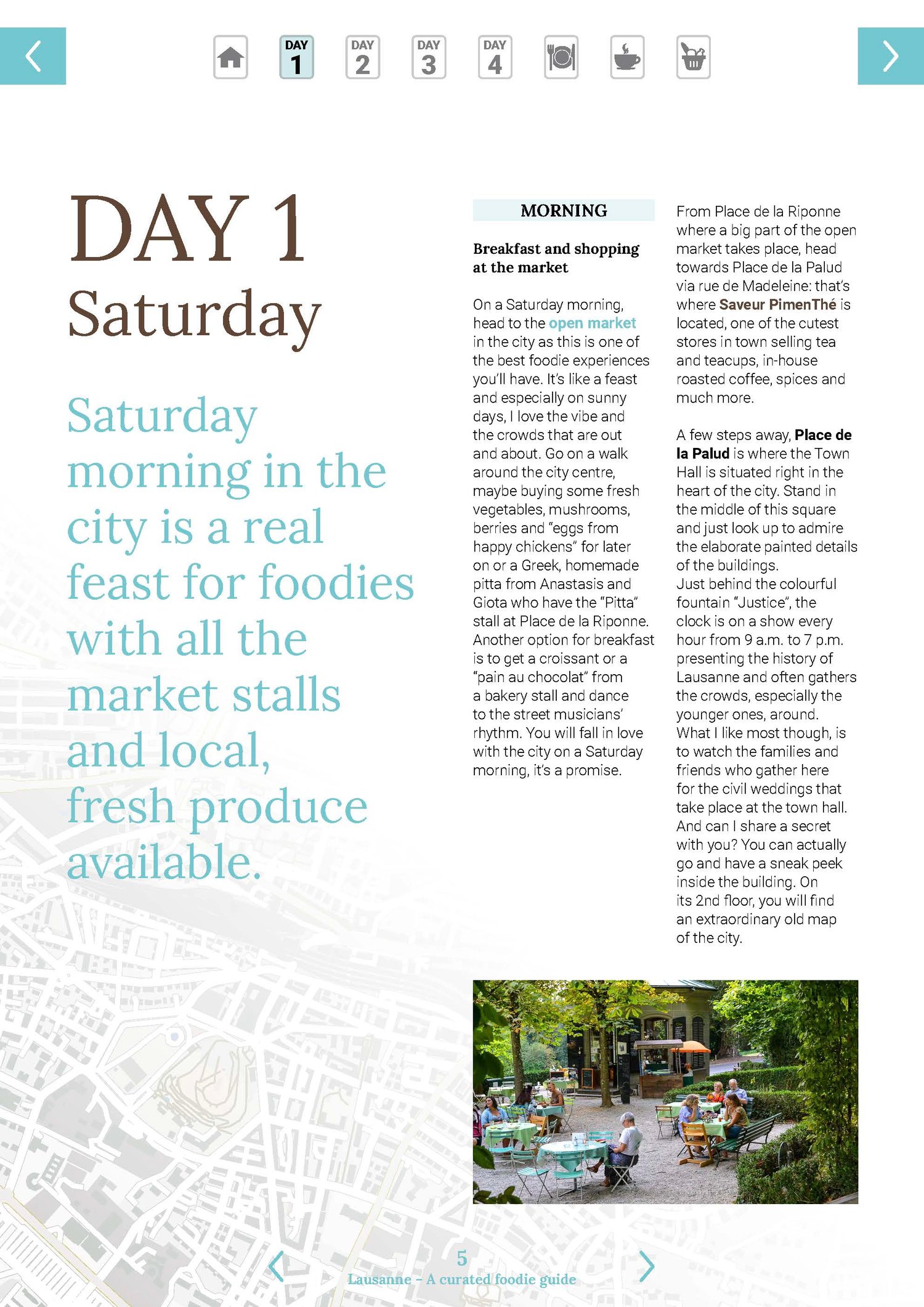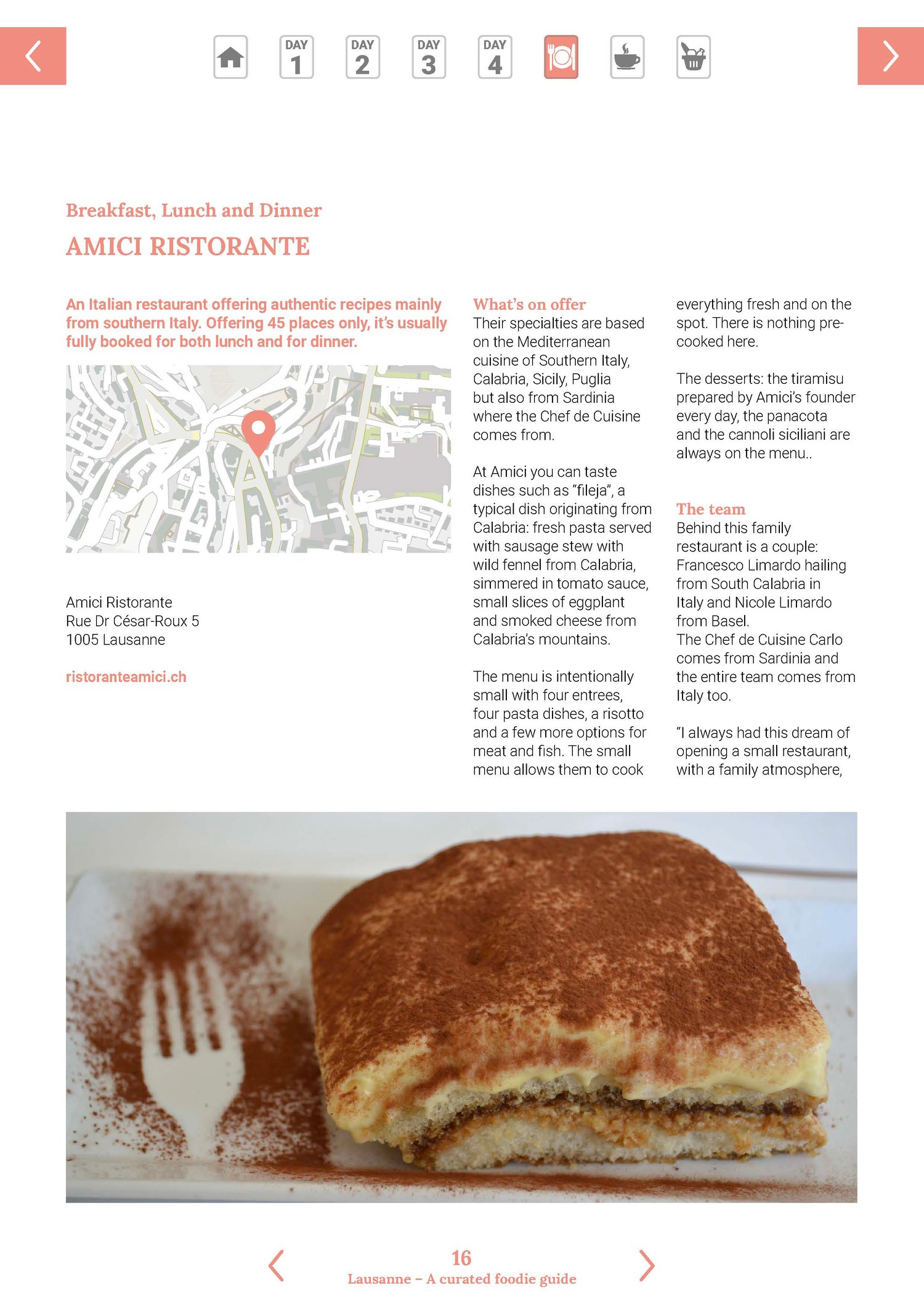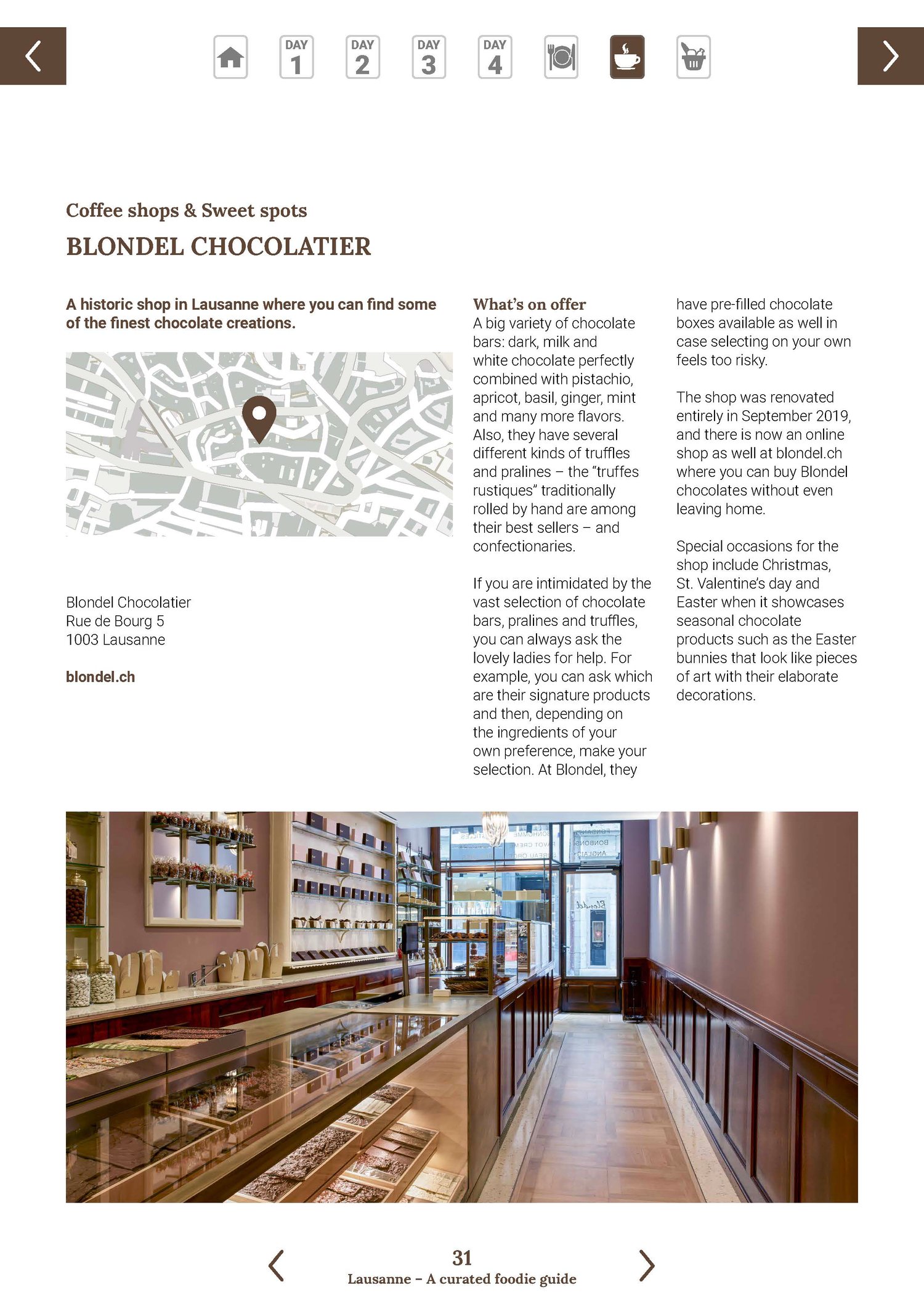 The Curated Foodie Guide to Lausanne (ebook)
€19.99
Are you a foodie visiting Lausanne? Then this Curated Foodie Guide is for you.
I have created the guide I wish I had for every new destination for travellers who love food. 
The Curated Food Guide to Lausanne consists of a four-day itinerary guiding you from the best breakfast and lunch spots to afternoon coffee, pastries and dinner. It also consists of detailed descriptions of 20+ restaurants, cafes, pastry and chocolate shops, delicatessens, tea shops and picnic spots for those warm, sunny days when all you want to do is stay outside and enjoy nature.
This easy-to-navigate downloadable e-Guide (PDF format) will not add any weight to your luggage (yoo-hoo!) as you can have it on your smartphone or tablet while on the road. All detailed descriptions of the places come with a map which is linked to the actual location on google maps where you can easily search for directions. Once you buy your guide, you'll get an email with a link to download your foodie guide. I truly hope you'll enjoy your stay in Lausanne. Bon Appetit!
What's included in the Curated Foodie Guide to Lausanne by Rania Margari 
A four-day sample itinerary (Saturday, Sunday, Monday and Tuesday) guiding you from the best breakfast and lunch spots to afternoon coffee with pastries and dinner.
Detailed descriptions and photos for 25+ foodie spots, based on interviews I have conducted with their founders.
The best places to eat, drink coffee and indulge in delicious sweets.
My favourite picnic spots around town.
WANNA SEE HOW IT LOOKS?
Yes, you can have a look inside and make sure that you will love this foodie guide! Click here to download your FREE sample. (Keep in mind that the preview file is not interactive)
TERMS OF USE
For personal use only.
DELIVERY
This is a digital product which can be downloaded immediately. You will receive no physical product. 
DELIVERY
Updated: November 2021 (1st Publication Date: November 2019)