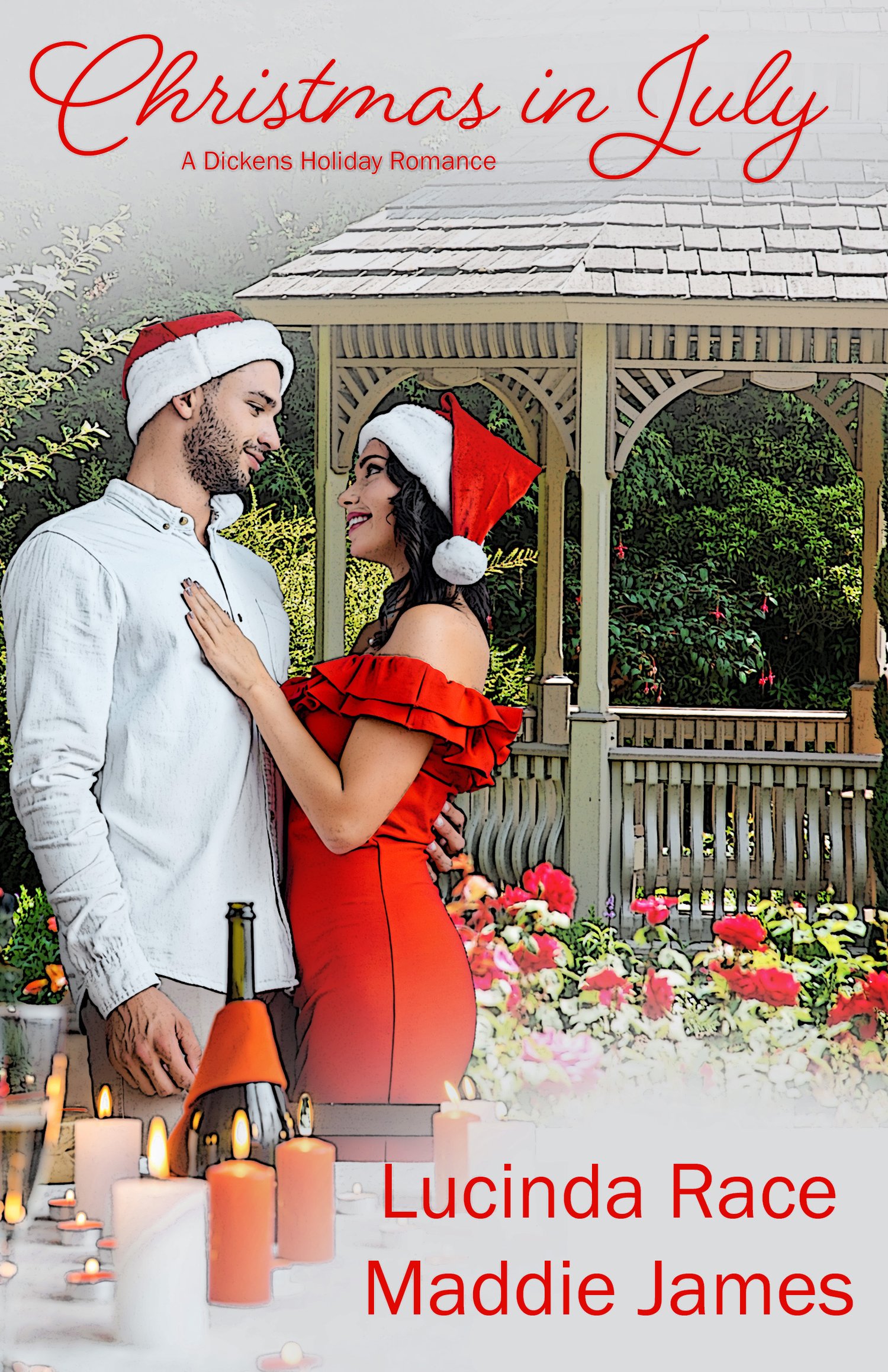 Christmas in July
On Sale
A Dickens Holiday Romance Short Story by Lucinda Race and Maddie James

Sylvia Moore returns to Dickens during the annual Christmas in July festival, hoping to land the New England location for a new Christmas romance movie. She knows the town will award only one filming permit a year but is confident the deal's in Santa's bag.

After all, she's the hometown girl with the hometown advantage.

But her rival, Chase Ellis, is also in town, and he's out to grab the Dickens location for a movie, too, working the locals and smooth-talking the town council. This is a familiar snowy path and Sylva ponders whether to confront or avoid him. They're both staying at Holly Hill Inn, so avoiding him—and his molten chocolate brown eyes—is impossible.

Then Chase proposes a sweet as Christmas candy deal. When that falls through, Sylvia counters with a deal of her own.

Both know their reputations and careers are on the line. Sylvia assures her boss the contract is in her Christmas stocking. Chase knows if he loses, he risks future jobs for his newly formed company. And if that isn't enough, the competition takes on an unexpected twist when the two sneak kisses that could scorch even the hottest of days during the Christmas in July festival.