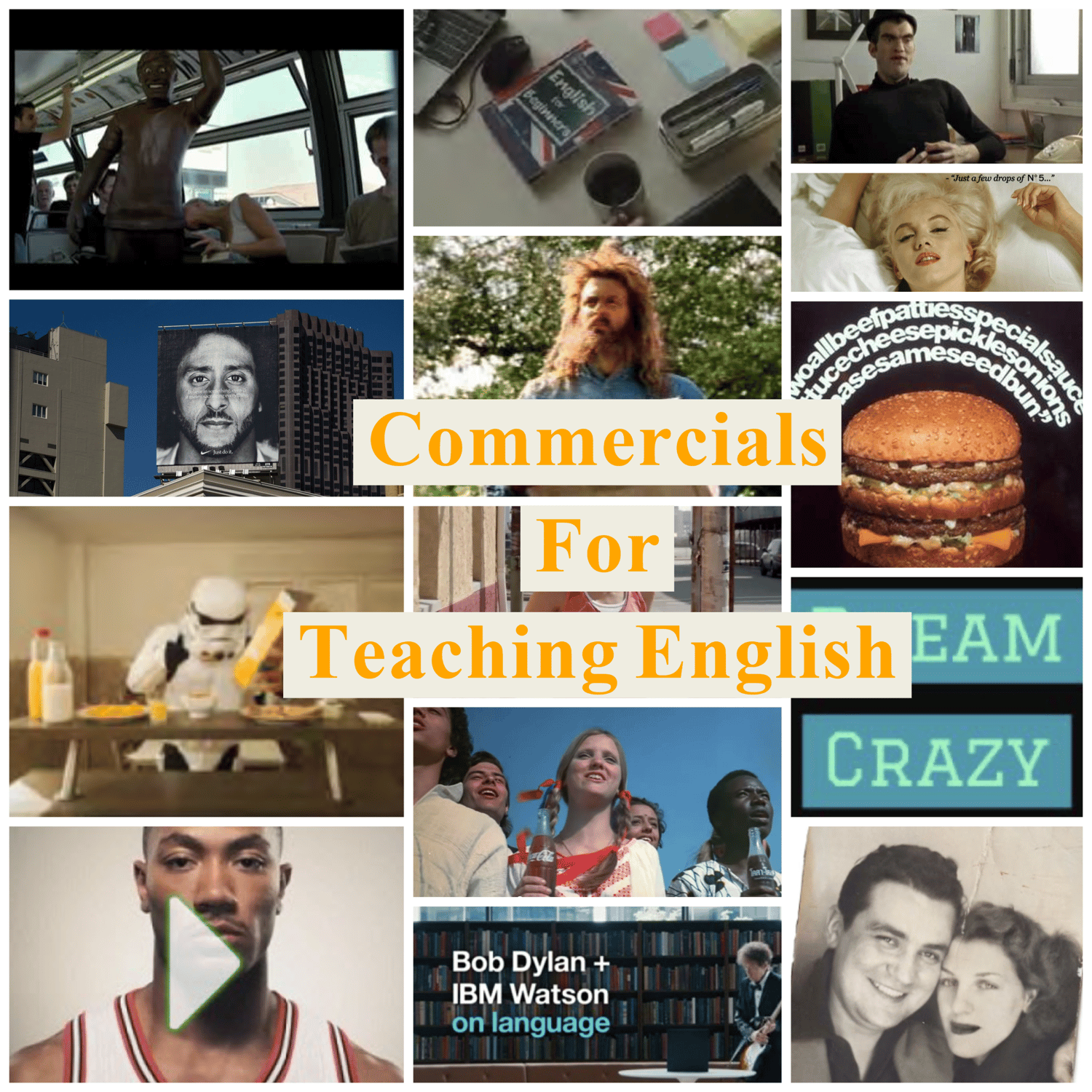 Teaching English With Commercials
On Sale
Preview
The ultimate coursebook full of materials to teach English with dozens of fabulous commercials.  
It also includes many templates for media literacy lessons using commercials.  Answer keys provided. Click the links in the pdf of each lesson to go to the video commercial - many you can download and use offline. 
Click Preview to get one free lesson from the book!
View the Youtube Playlist
featuring the commercials used. 
See and preview the full book (read only)
HERE.
We hope you and your students enjoy this unique resource. 
Subscribe
and get all our store and ELT Buzz teaching products - 1,000s! 
View
all our store products.