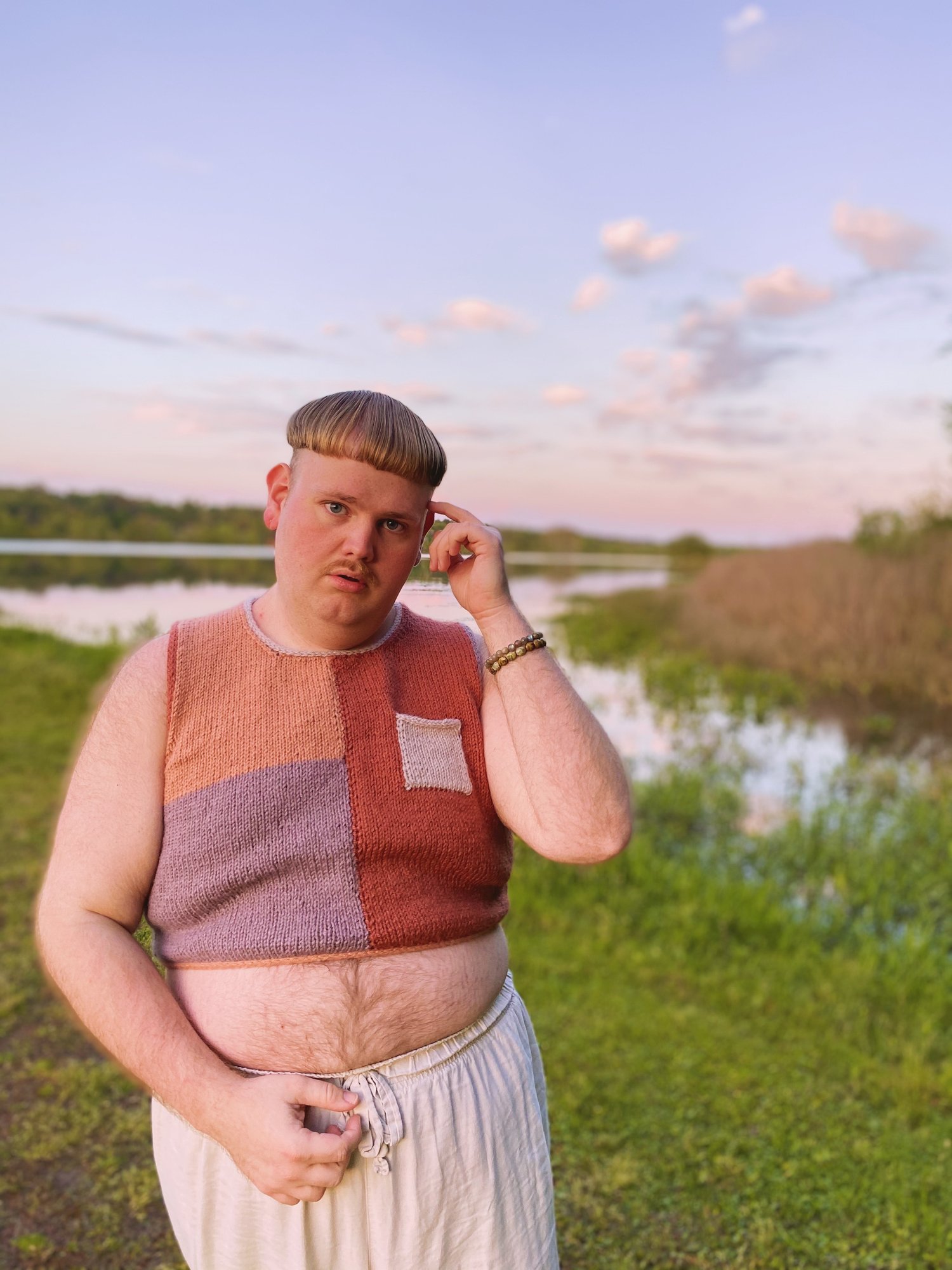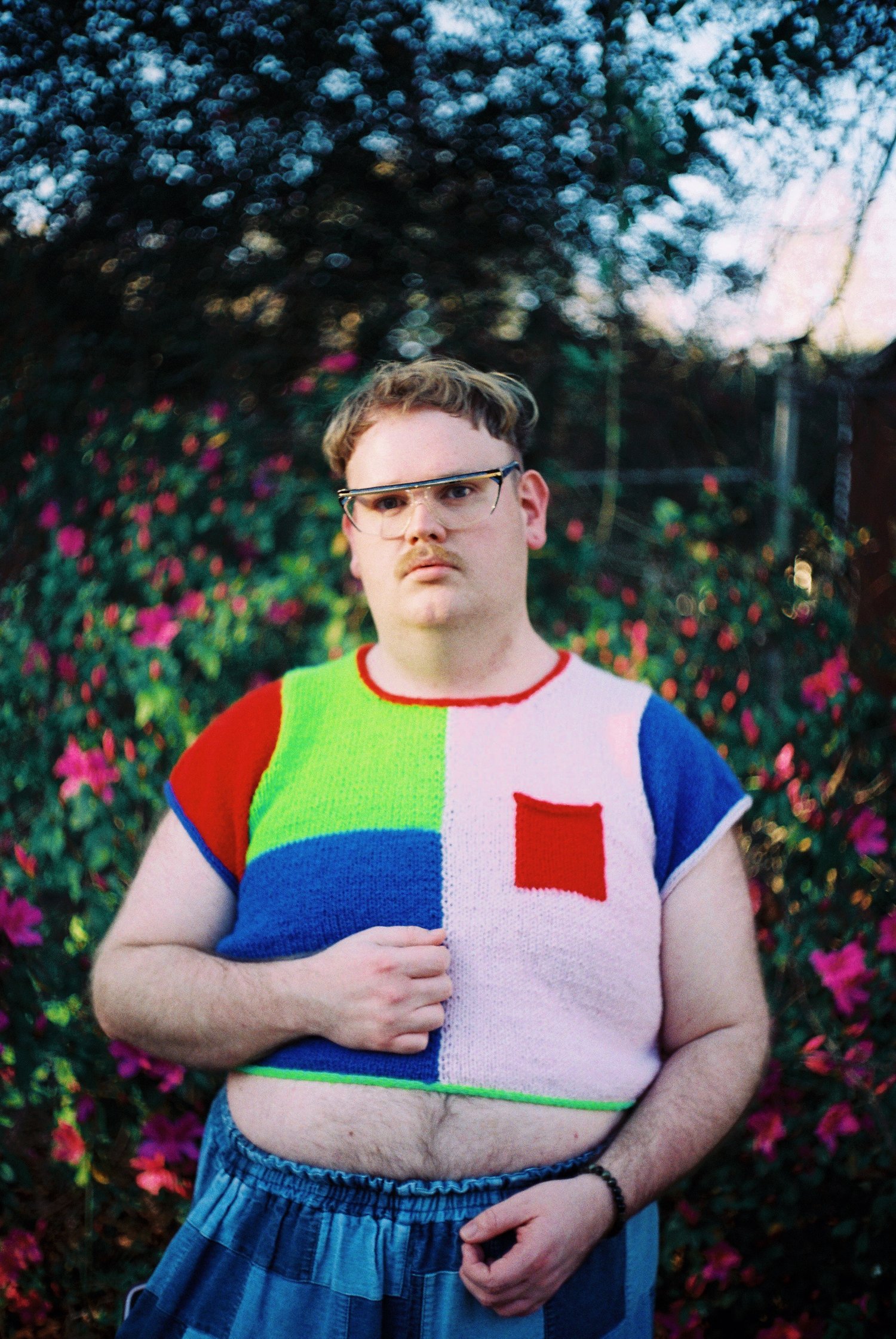 Color Quadrant Crop
On Sale
$8.00
Color Quadrant Crop is a four-color crop top that can be knit as a T-shirt with a classic silhouette or as a sleeveless tank top. Learn simple intarsia that never uses more than two colors at a time. Get yer needles and color block till u drop. Post your makes on Instagram using the hashtag #ColorQuadrantCrop and tag me @jamesnwatts.
Sizing
XS( S, M, L, XL) (XXL, 3X, 4X, 5X)
To fit bust measurement of:
30(34, 38, 42, 46) (50, 54, 58, 62)"
76 (86.5, 96.5, 106.5, 117)(127, 137, 147.5, 157.5)cm
Garment is designed to be worn with 2" negative ease. Finished garment bust measurements:
28(32, 36, 40, 44) (48, 52, 56, 60)"
71 (81.5, 91.5, 101.5, 112)(122, 132, 142, 152.5)cm
Yarn
This top is knit in worsted weight yarn. My recommendation is to use solid colors rather than tonal, variegated, or speckled colors. I used Plymouth Encore in both of my samples, I like that there are a wide range of solid colors, and that it is not too expensive.
Color Quadrant Crop is designed to be knit with four colors, but there are a total of 13 sections including all panels and edgings, so you could use 13 different colors for the ultimate stash buster if you wanted!
This pattern also works in DK or holding fingering weight doubled for a slightly lighter fabric, as long as you get gauge. I used an acrylic and wool blend, but this pattern is also nice in 100% acrylic, 100% wool, or summer fibers like cotton and linen.
Yardage
Yardages reflect the sleeved version. The sleeveless version will require slightly less of Colors B and D.
Total:
316(358, 431, 480, 541) (608, 656, 747, 803) yards
289(327, 394, 439, 495) (556, 600, 683, 734) meters
Color A:
53(60, 72, 81, 91) (102, 110, 125, 135) yards
48(55, 66, 74, 83) (93, 101, 114, 123) meters
Color B:
100(113, 136, 152, 171) (192, 207, 236, 253) yards
91(103, 124, 139, 156) (176, 189, 216, 231) meters
Color C:
90(103, 124, 137, 155) (174, 188, 214, 230) yards
82(94, 113, 125, 142) (159, 172, 196, 210) meters
Color D:
73(82, 99, 110, 124) (140, 151, 172, 185) yards
67(75, 91, 101, 113) (128, 138, 157, 169) meters
Needles and Notions
US 7 (4.5mm) knitting needles long enough to accommodate enough stitches for the body (circular or straight are fine as body is knit flat)
US 7 (4.5mm) circular knitting needles short enough to knit sleeve in the round (16-inch) or long enough for magic loop.
ring stitch marker
locking stitch marker/progress keeper
darning needle