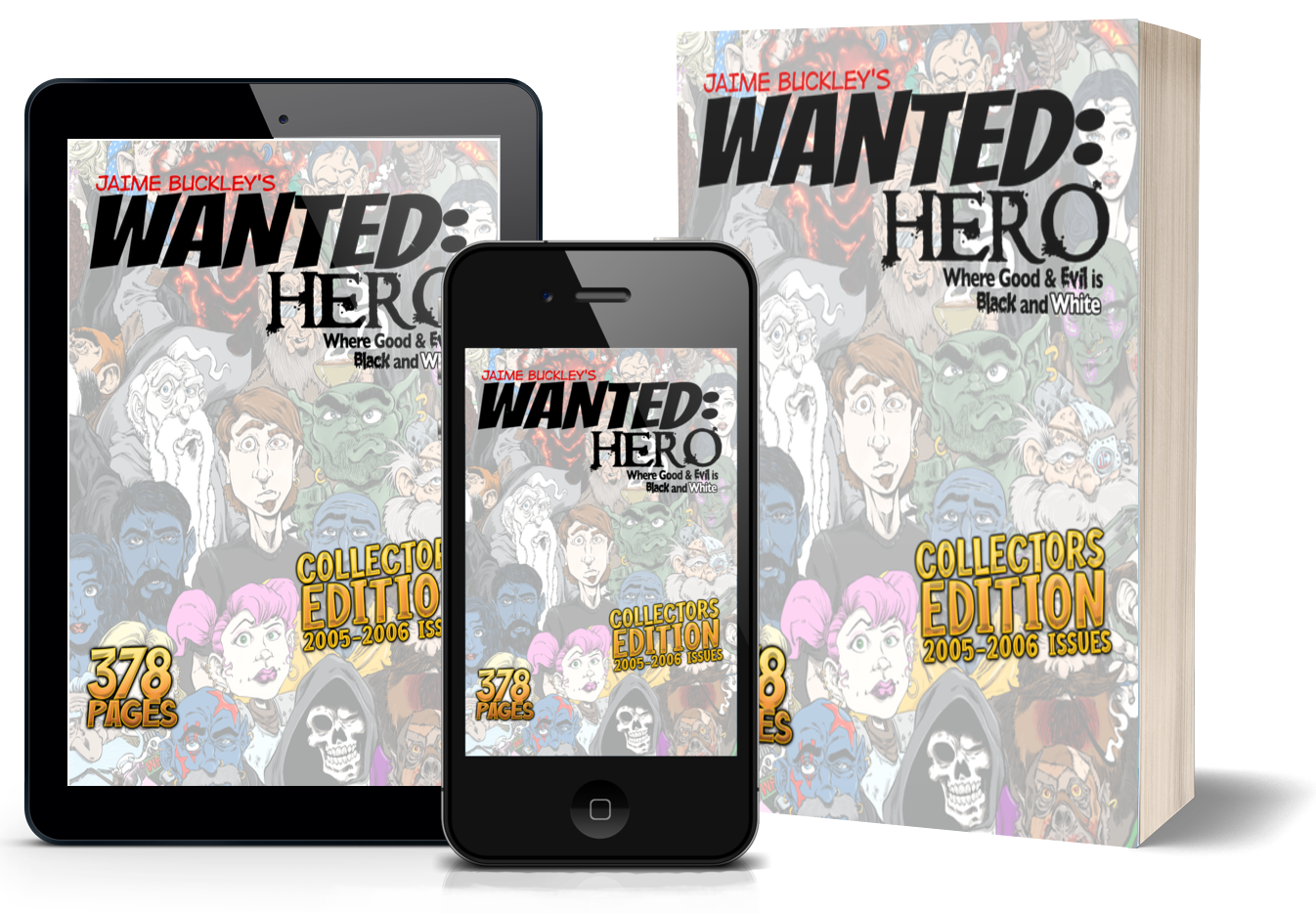 Wanted Hero Collectors Edition
On Sale
When the Hero bound Mahan and cast him from this world, the races forgot the deed to history.
But the shadows remember.
Hungry for blood and vengeance, they move unseen, twisting hearts and sowing discord. Seeking to free their master, darkness claws at the mortality denied them.
When the Gem awakens to call a Hero, the world is ill prepared...and its fate is placed in the hands of a boy named Wendell.
Some will say this is nothing but a tale of fiction.
Let them think as they may.
After all...I can't fix stupid.
=====================================
Over ONE MILLION DOWNLOADS since 2005.
Enjoy 378 pages of the comical adventures of the accidental hero. An original Indie eComic, it launched in 2005, entertaining kids in 6o countries within its first year online. This creation, sold as a ¢.97 PDF, had over 15,000 active members on their phpBB forums. The Pirate Bay even stole and distributed it in its second year. Now published in a single collector's volume, you can laugh and enjoy the 13 epic comics in print for the first time in 17 years.