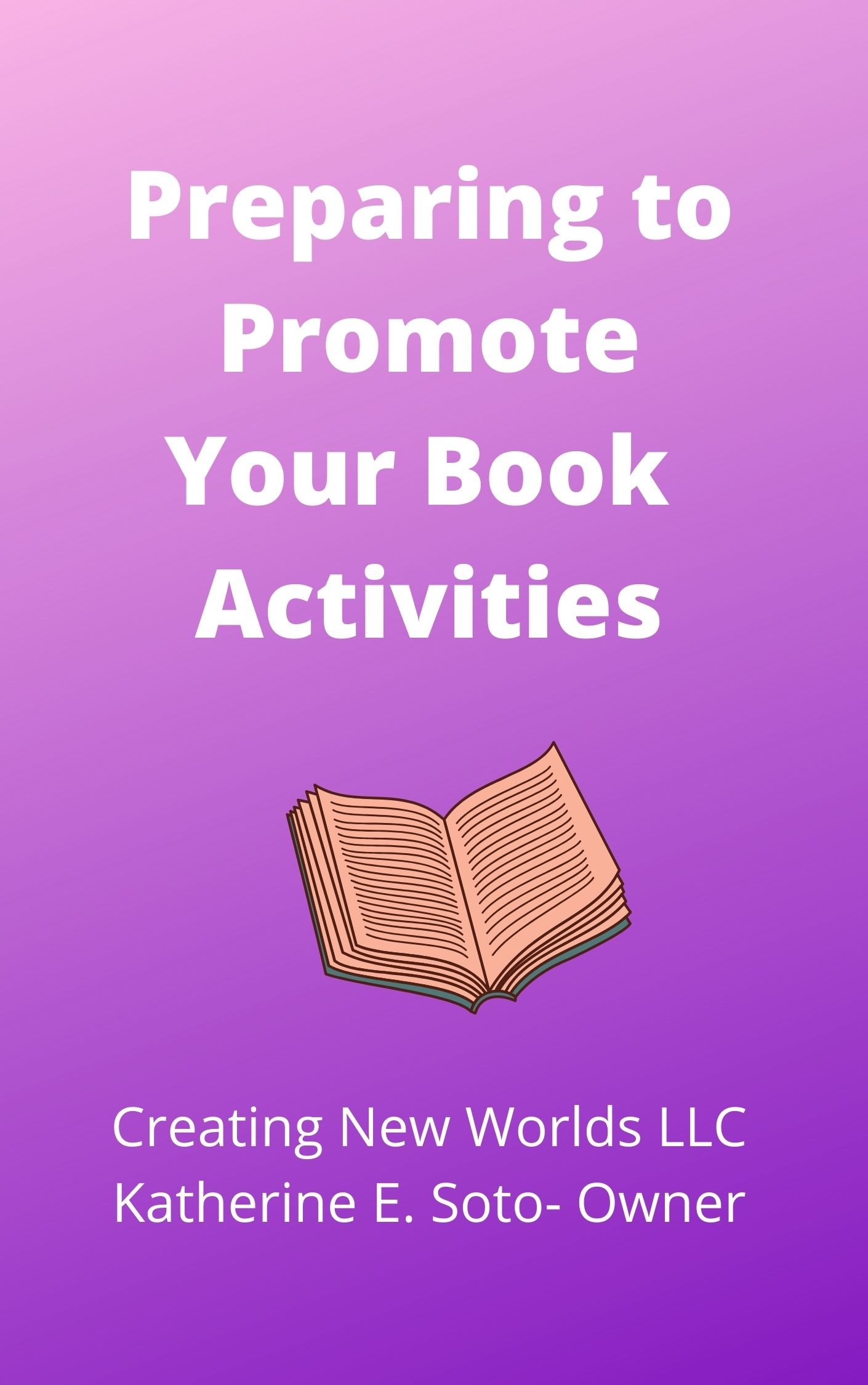 Preparing to Promote Your Book Activities
On Sale
$60.00
Did you know I have a course online you can take?
It's titled Preparing to Promote Your Book.
It has 17 activities that will prepare you to promote your book.
Included in the course is the book I prepped for it.
If you don't want the course with access to me with questions, you can buy the book separately.
Here is the link to sign up: https://ksotoemail-creatingnewworldsllc.cheetah.builderall.com/preparing-to-promote-your-book 

This is the spot to purchase the book.