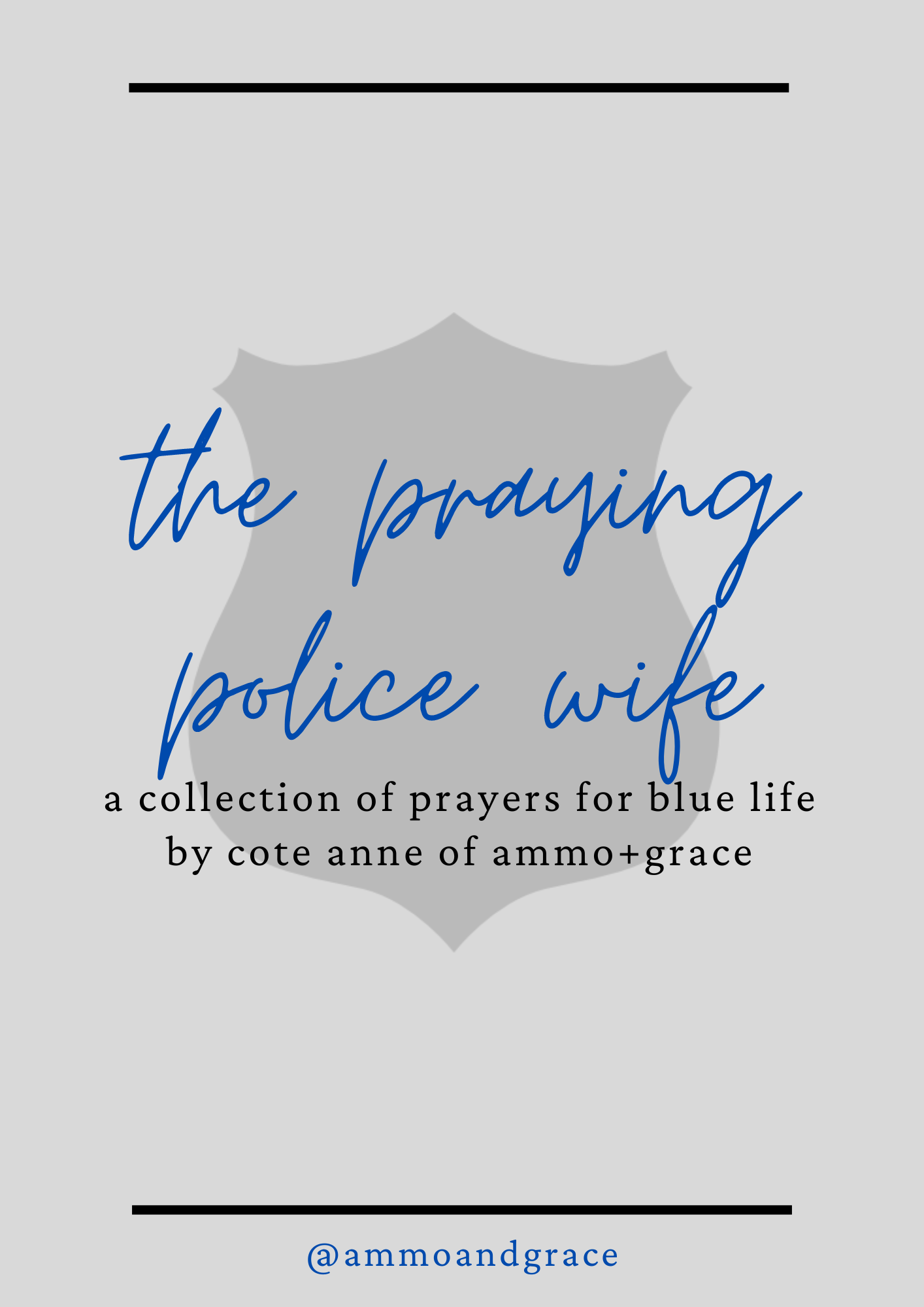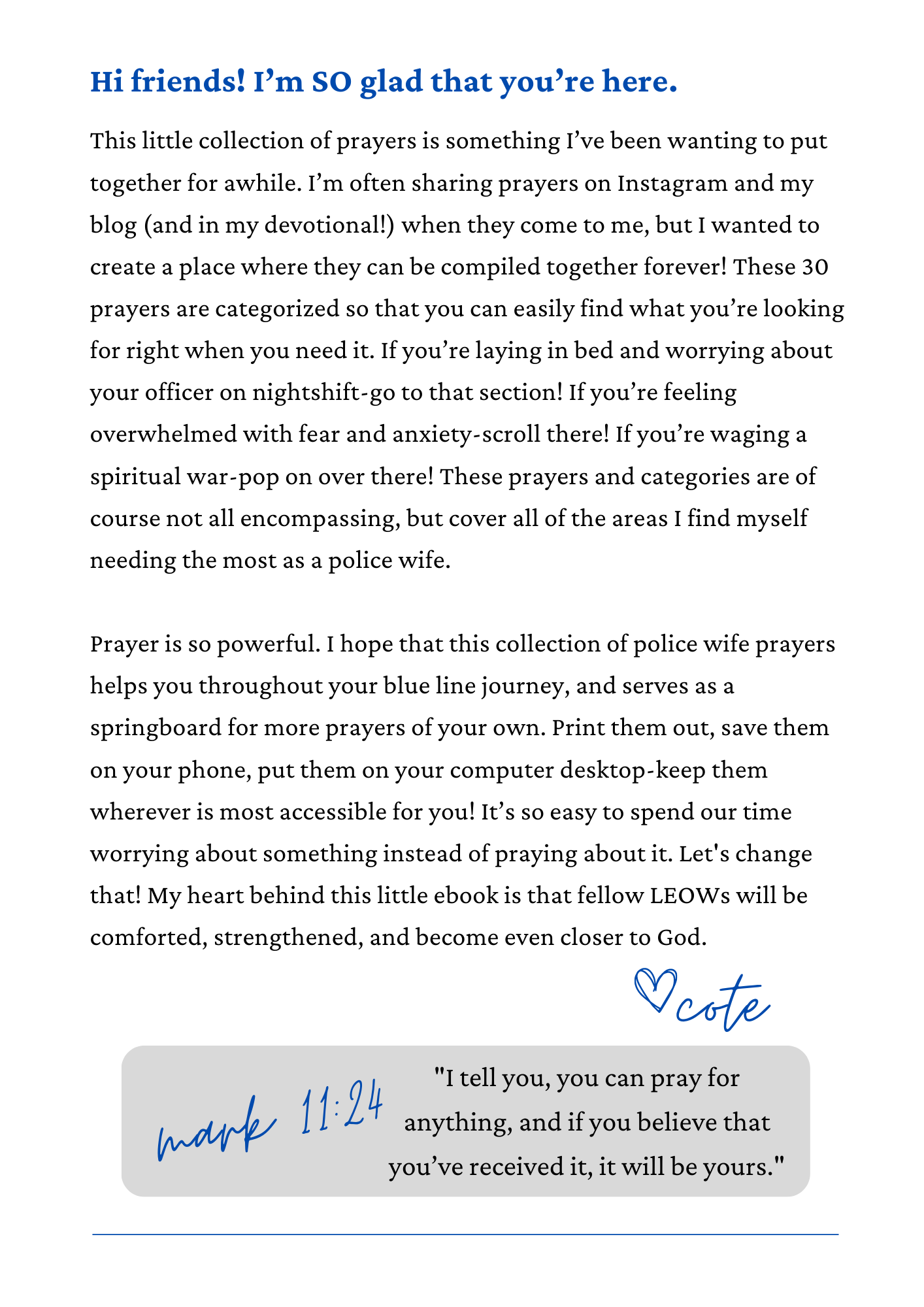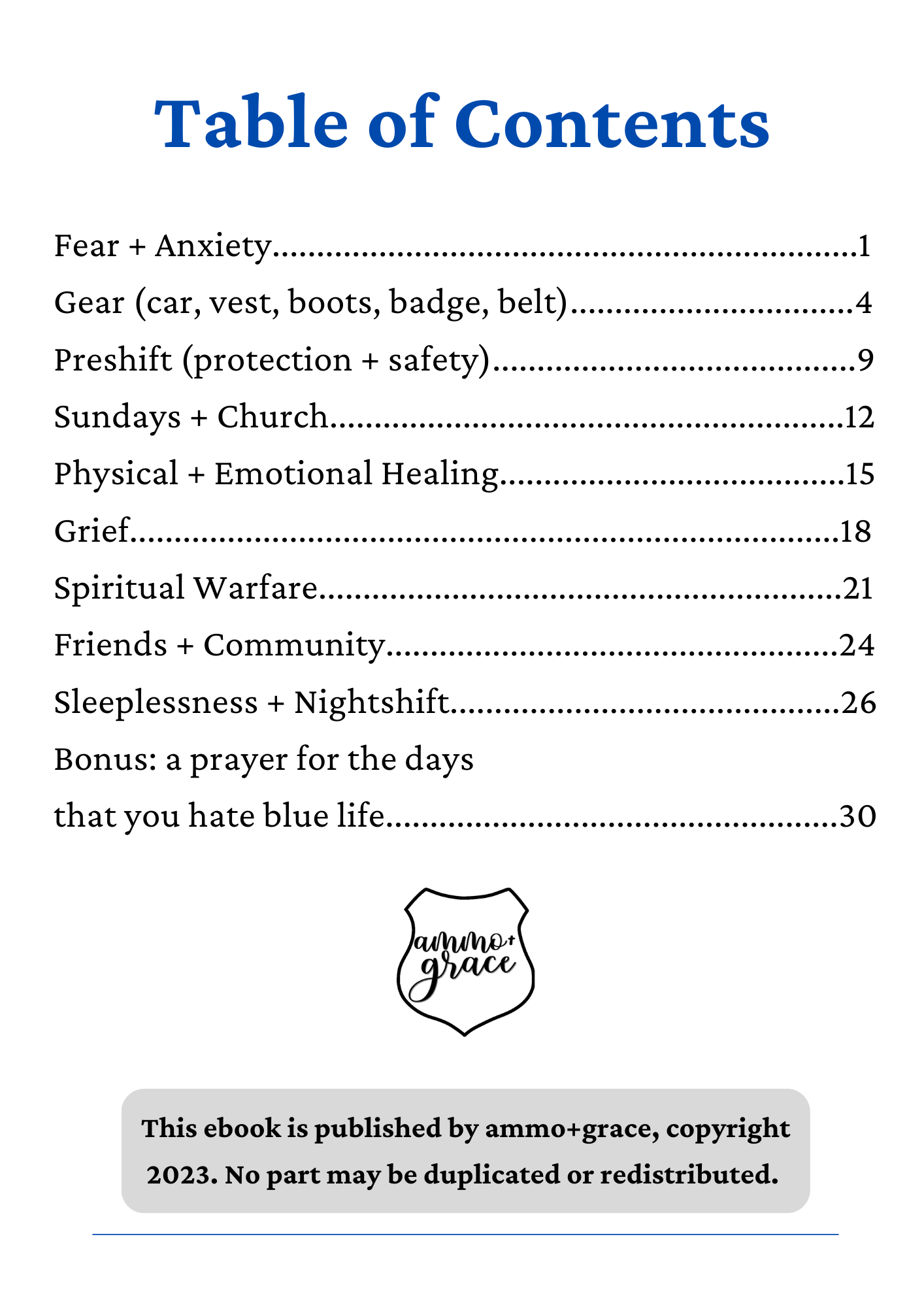 The Praying Police Wife ebook
Preview
This ebook contains 30 powerful prayers specifically for police wife life! They are categorized so that you can easily find what you're looking for right when you need it. If you're laying in bed and worrying about your officer on nightshift-go to that section! If you're feeling overwhelmed with fear and anxiety-scroll there! If you're waging a spiritual war-pop on over there!
I hope that this collection of police wife prayers helps you throughout your blue line journey, and serves as a springboard for more prayers of your own. Print them out, save them on your phone, put them on your computer desktop-keep them wherever is most accessible for you! It's so easy to spend our time worrying about something instead of praying about it. Let's change that!
This is a digital product, downloadable in PDF format.