Flower Power Pincushion Workshop
Learn how to make this cute pincushion, sewn completely by hand.
Great for beginners!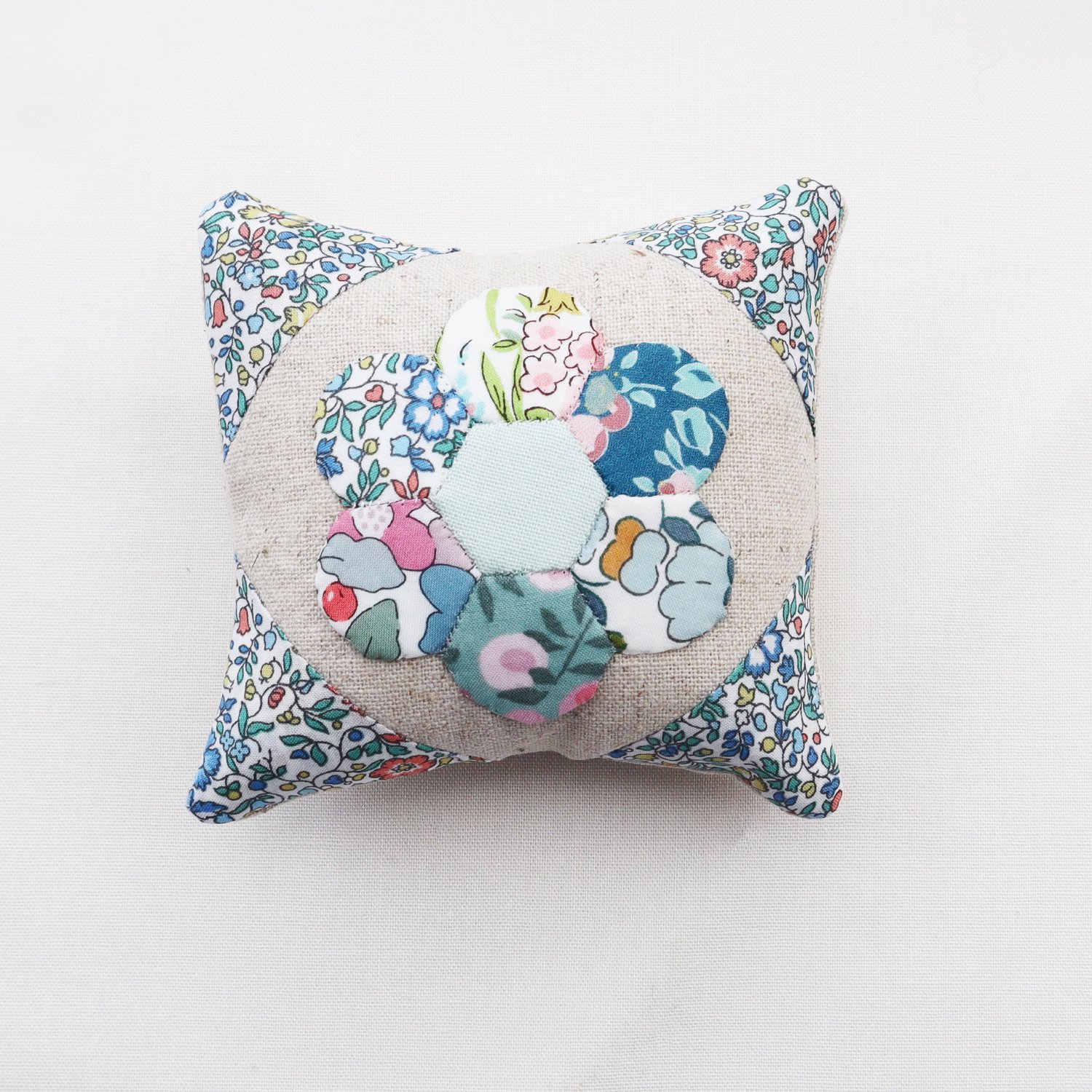 Flower Power Pincushion
In this series of prerecorded video lessons, I walk you through each step of how to make this very sweet pincushion.
You will have access to 8 videos which total 40 minutes of viewing time and you can view them for at least two years, as often as you wish.
You can pause, rewind and rewatch the videos as much as you need. I will be on hand via a special email address should you need any help with your project.
You will learn techniques such as English paper piecing with curves, appliqué and hand piecing. Every step is shown in detail, in real time, for maximum clarity and understanding. There is also a downloadable booklet containing written instructions and step by step photographs.
It won't be long before you will be making lots of these pincushions to give to friends as gifts!
What you will need:
3 1/2" square piece of fabric
Two, 2 1/2" x 3 1/2" pieces of fabric
Scraps of quilting cotton for the flower
Four, 1 3/4" squares of fabric for the corners
Size 9 milliners needle or your needle of choice
Hand sewing thread
Stuffing
A Sewline glue pen or equivalent
Sharp scissors
Or a kit, which can be purchased here.
Course curriculum
2

Lesson 1 - English Paper Piecing

Stitching the shapes together to make the flower

Using paper instead of Hexiform

3

Lesson 2 - Making the Pincushion Top

4

Lesson 3 - Finishing the Pincushion

Making the back and finishing