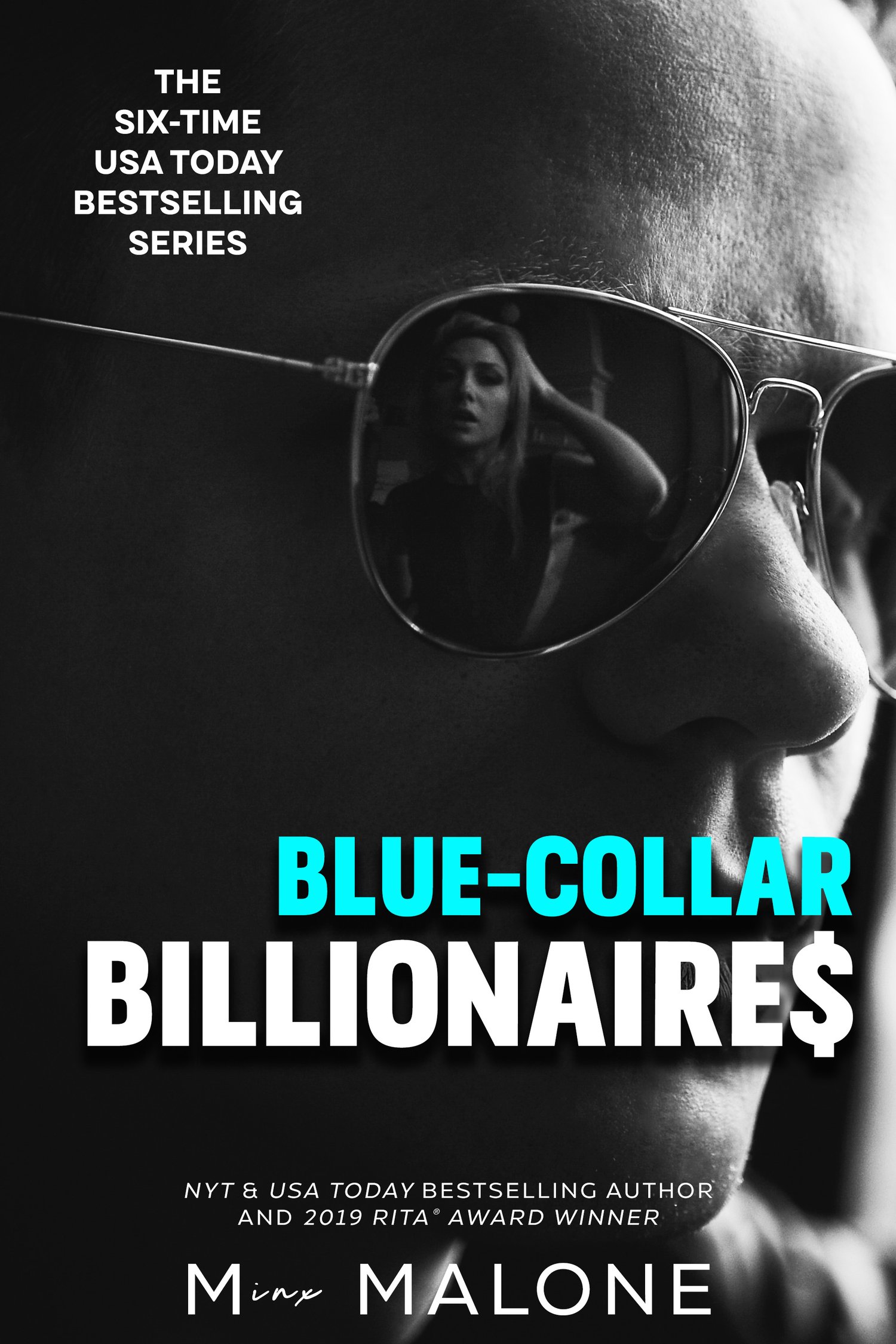 The Blue-Collar Billionaires Collection
On Sale
The 6x USA TODAY bestselling series from the RITA© Award winning author of Bad Blood.
Available for a limited time - all 5 books in 1 volume!


TANK
I've never been the kind of guy women want to take home … until a billionaire inheritance from the father I never knew flips my life upside down. Suddenly I have brothers I've never met and my only peace is when I'm with Emma. Between picnics on the beach, and accidentally adopting a naked rescue cat, with this girl nothing goes according to plan. When she's in danger, I'll do anything to protect her, even when I find out she's got secrets that might just change everything.

FINN
When she left me, I had nothing. Now I have it all: money, cars and most importantly, the power to track down the woman who left me for a richer man. She's struggling to save her business, and I'm in the perfect position to save it. For a price. Money can't buy happiness but it can buy the one thing I want more than anything else. Revenge.

GABE
There's a saying, 'He could sell a dildo to a nun.' (What? Isn't that how it goes?) Well, that's me. Hell, I could sell it to her and make her think it was HER idea. The only one who sees through my games is Sasha Whitman. She deserves a hell of a lot better than me but I can't stay away from her. And for the first time I wonder if I'm not more like my con-artist father than anyone knows.

ZACK
I've broken the ultimate bro-code. Thou shalt not fall for your brother's girl. Or ex-girl. Whatever. But Josie is a photographer and she needs a model for her show, so I'm taking one for the team. Turns out she wants more than just my picture...

LUKE
There's only one hacker alive better than I am, my online buddy C7pher. Now that I'm heir to a billionaire, I thought we'd build coding schools for kids or at least finally meet in person. I wasn't prepared for him to disappear. Or to discover that the hauntingly beautiful suspect in the case I'm consulting on for the FBI seems to know a lot about me. Things I've only told one other person...


*Digital Files will be delivered via BookFunnel.