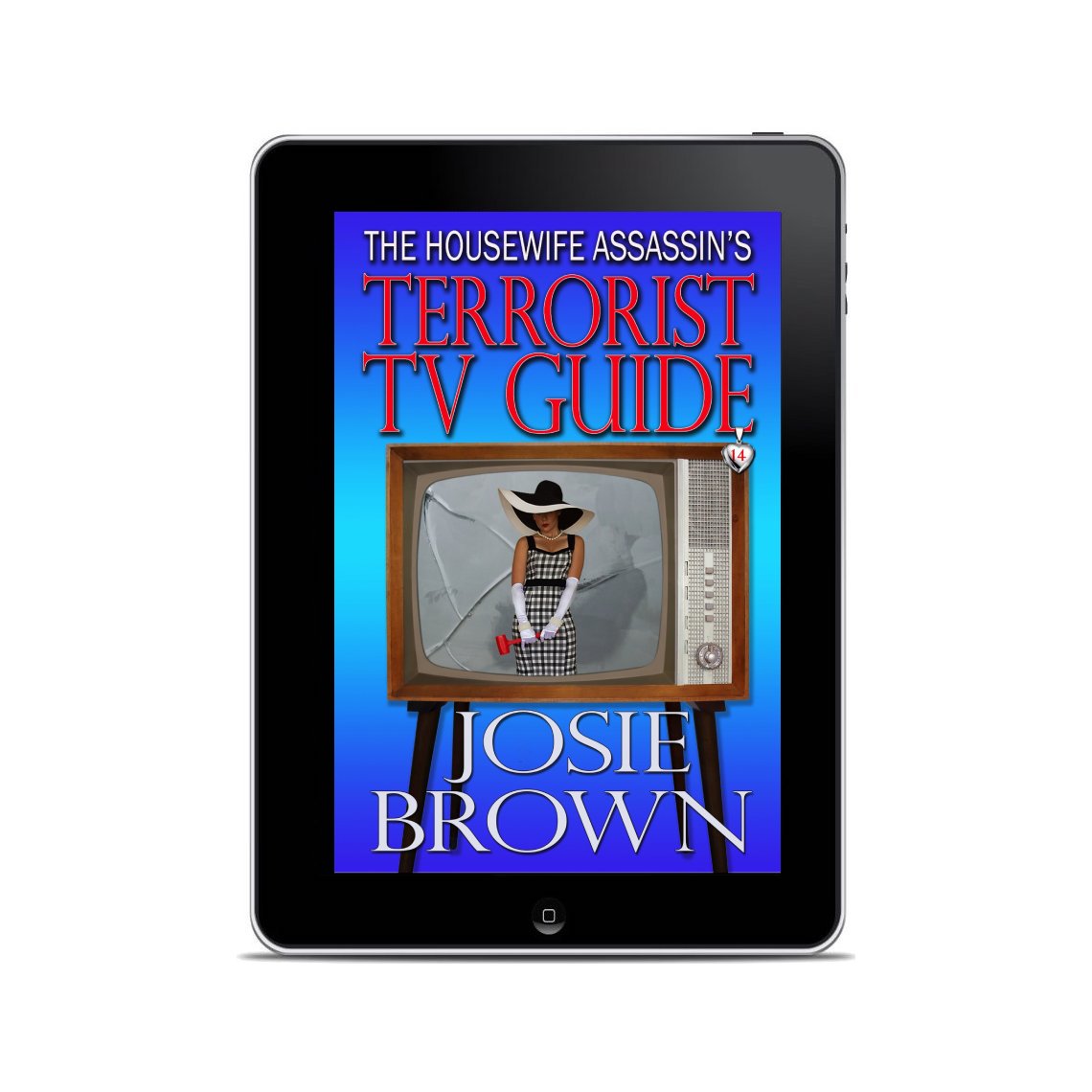 The Housewife Assassin's Terrorist TV Guide (Housewife Assassin Series, Book 14 - Digital)
IN BOOK 14 OF THE HOUSEWIFE ASSASSIN SERIES:
Housewife assassin Donna Stone must be more than just ready for her close-up if she's to stop a terrorist cell intent on exposing the United States' vulnerability to an attack on American soil. The only intel provided to Donna, Jack, and their mission team at Acme Industries is that it will take place during a live broadcast of a reality TV show. And wouldn't you know it: each of the other housewife contestants has dirty little secrets that make them and their husbands very probable Persons of Interest.
HA14-D
Upon purchase, you'll receive emails containing:
A confirmation of payment from PayHip (it contains a PNG or JPG graphic); and 
A link from Book Funnel to download the ePub version of your ordered book.