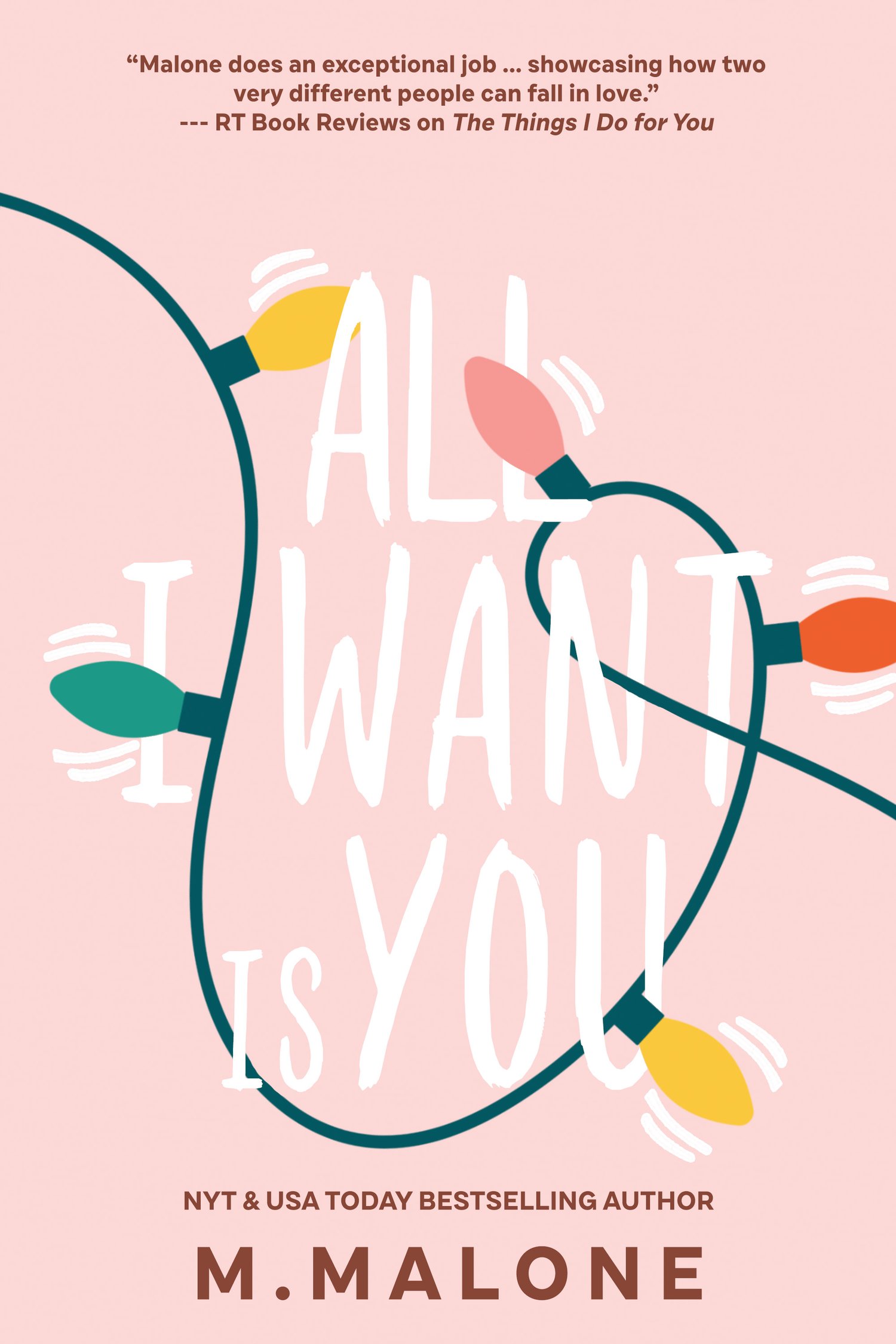 All I Want
On Sale
(Available FREE to my newsletter subscribers. Join at mmalonebooks.com/newsletter)

Kaylee Wilhelm isn't asking for much. All she wants is to make a good life for her infant daughter and for Elliott Alexander to finally notice she exists. Unfortunately, he doesn't seem to like her much, so she spends her days working and her evenings with her disapproving parents. 
Elliott's finally in the position to come home for good. He's built his private security firm into one of the best in the country and he's miles away from the past he'd rather forget. But home means bittersweet memories and the only woman who makes him feel things he isn't ready for.
When Kay's car skids out of control on a snowy evening, she's forced to reach out to the only man she trusts to save her. Eli's a protector, so she knows he'll come for her, but this time Kay is hoping for a little bit more. It's time to put it all on the line and ask for what she really wants. 
A chance.
Novella – prequel to the full-length novel All I Need is You
The Alexanders Series
Book 1 - One More Day
Book 2 - The Things I Do for You
Book 2.5 - All I Want
Book 3 - All I Need is You
Book 4 - Just One Thing
Book 5 - One More Chance
Book 5.5 - With This Ring
*Digital Files will be delivered via BookFunnel.