Create a Meaningful Paper Craft Collage Journal
Welcome to this course all about crafting, collaging and journaling.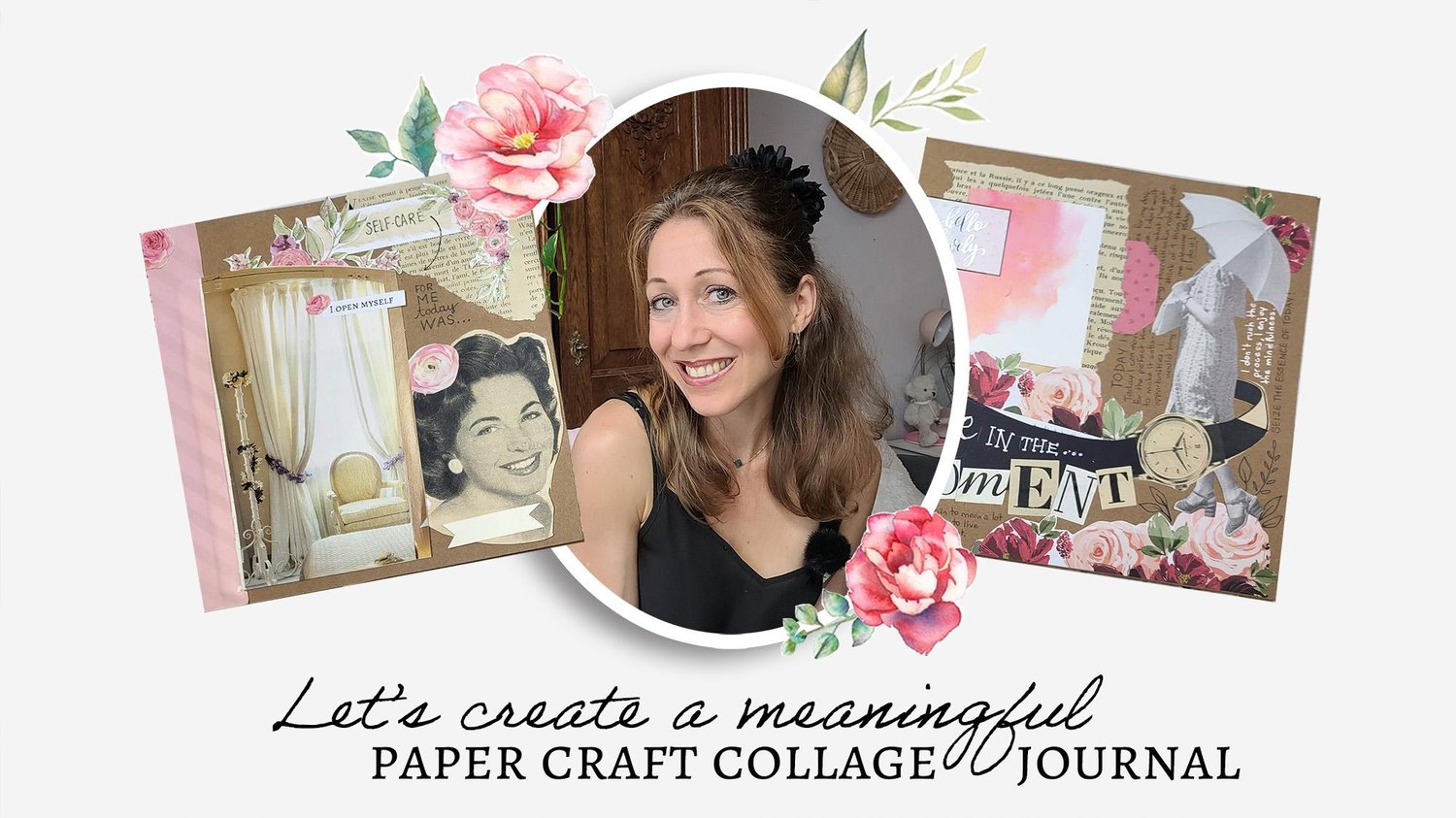 Hi! I'm Agnes de Bezenac
I'm a certified Wellness Coach with an artistic flaire.
This course is twofold:
1. You'll be given a whole toolkit of skills to just RELAX, HAVE FUN, ENJOY, GET LOOSE AND PLAY around with, as you invite in loads of creativity.
2. It can also help equip you with an EXTRA DOSE OF MINDFULNESS AND WELL-BEING as you get curious about what you love and what lights you up, as you practice expressing yourself through art.
This is a course about using what you already know how to do, cutting, gluing and assembling in beautiful artsy ways. And if you're not so comfortable with art, drawing, journaling or collaging...no worries, cause we'll be learning all about it in this course. It can be as simple, easy and relaxed or as complex and detailed as you want it to be.
Overview
A toolkit of skills to relax with, as you invite loads of creativity. Equip yourself with an extra dose of mindfulness as you get curious about what lights you up, as you express yourself through art.
Things you'll learn in this course:
What is a craft/collage page or book
Some of the benefits from crafting and journaling
How you can start with just a handful of materials
How to store your supplies
How to find the time for crafting/collaging
Make it purposeful and meaningful for you personally
Finding inspiration
The basic design or look
Find a topic/main picture
How to choose backgrounds
Ideas of pockets and flaps to add to your pages
Titles and letter cut-outs
Choosing some artsy additions
Drawing final décor touches
Journal prompts. A check-in moment
How to cover your notebooks
How and when to use your craft/journal books
Creating for yourself some mindfulness goals
Motivate yourself in certain areas of your life
Challenge yourself with fewer options/choices
Learn to express yourself through pictures and colors, textures and patterns
and lots, lots more....
I'm so looking forward to going through this course together with you.
So let's EXPLORE step by step, how to CRAFT AND COLLAGE your very own meaningful journal.
Life is better when you craft it!
Course topics:
(Expand dropdown to see course topics)
1

Create a Meaningful Paper Craft Collage Journal

Start Small, Start Simple