The Business Plan for Visual Learners
Hi! I'm Agnes de Bezenac
This BUSINESS PLAN FOR VISUAL LEARNERS is perfect if you want to help clarify or define your business or services. It can fit in beautifuly with anything you have to share with others, whether you're a full time artist or you have a side hustle or a creative hobby...
This plan will help you OUTLINE and CREATE for yourself a clear plan, as a way to have all your ideas and thoughts neatly organized into one booklet or file, so that you can refer back to, remind yourself of it and let it lead and guide you forward, in a beautiful sort of way.
Also, through the process, you'll get to learn so much about yourself, how you work, what you enjoy...
I have provided some templates you can use, if you like, of my own VISUAL BUSINESS PLAN., that you can use as you wish, as well as a helpful workbook that goes along with the course.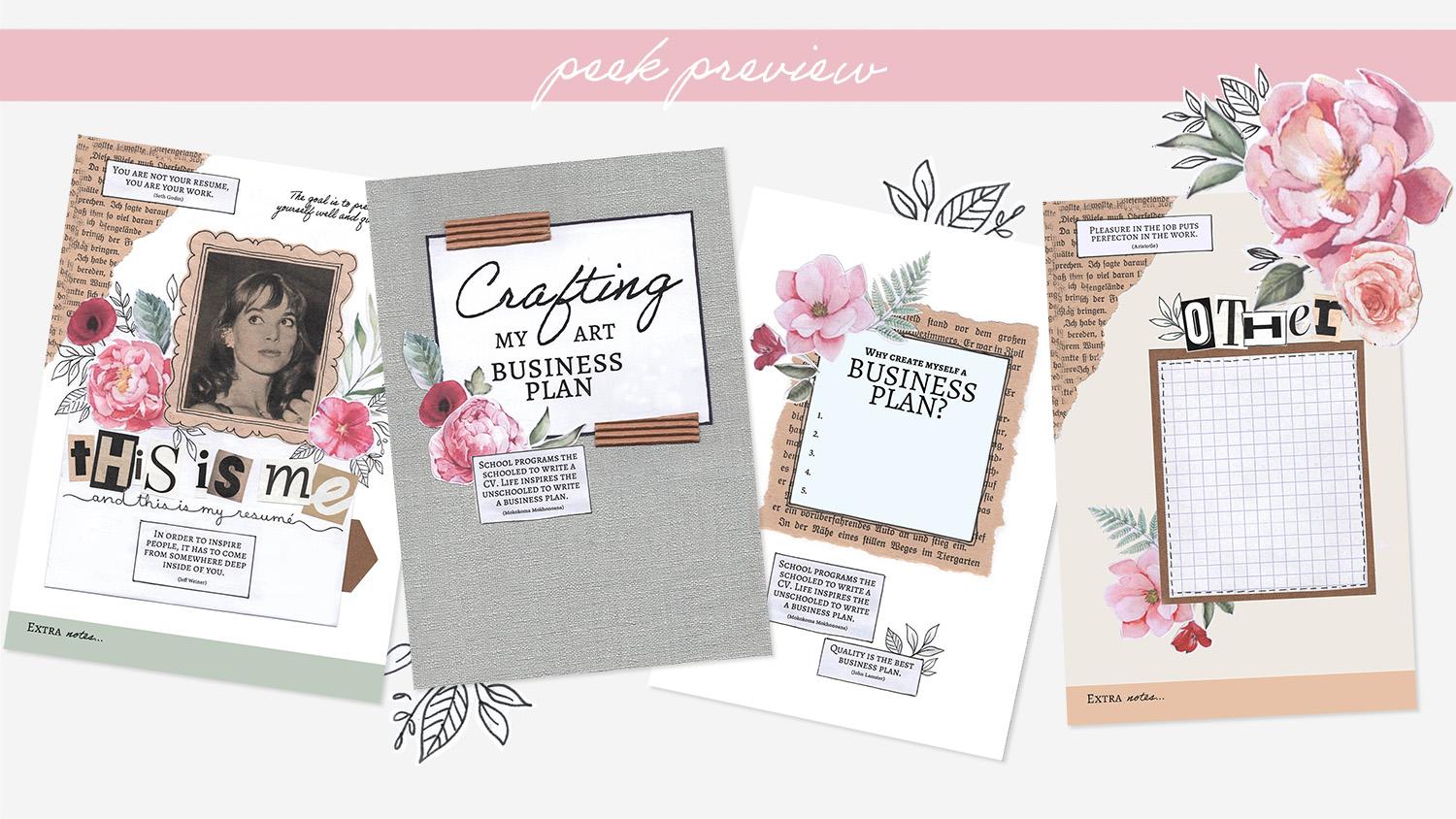 In this course, get ready to:
Take a look at your mission
Get clear on your purpose
Figure out how to do it
Write down your vision
Set big and small goals
Figure out who are your costumers
Analyze your competitors
Consider your financials
Decide what marketing strategy works for you
Record your process
Write a resume
Be your best business partner
Many creatives that I talked to, don't have a business plan and weren't about to make one, until... UNTIL I showed them what I made for mine. Now they are hooked on the idea and can't get over how practical and useful and wonderful it is to have a BUSINESS PLAN to refer back to, not even speaking about a beautiful and attractive one, that calls out to you.
But don't worry, yes, we're going to talk about some of that boring stuff too, but you'll see that it won't be boring at all because it will be flooded with pictures and colors, patterns and decors. I think that little child in me came out to play as I created this business plan. Every business takes a lot of time, diligence, energy and perseverance, so many ups and downs along the way, so I think it's also important to allow for some moments of play and fun, and art is that for me.
Who is this class for?
This class is designed for anyone who wants to get A CLEARER DIRECTION into their business or who would like to start their own business from any sort of creative work or service. Whether you want to create a little extra income from a side hustle or do creative work full time, this class can give you some helpful tools and ideas to get you started into creating a BUSINESS PLAN and ENCOURAGE you onwards to being heartily successful in your own authentic way.
Who am I?
I'm Agnes de Bezenac, I'm an artist, illustrator and teacher from France. I've had my own editorial business for 10 years and more recently started another business where I create books and journals, teach online classes and host workshops and meetings for creatives who want to go further into their personal growth and development all the while mixing in a touch of art and creativity and paying attention to their self-care.
1

The Business Plan for Visual Learners