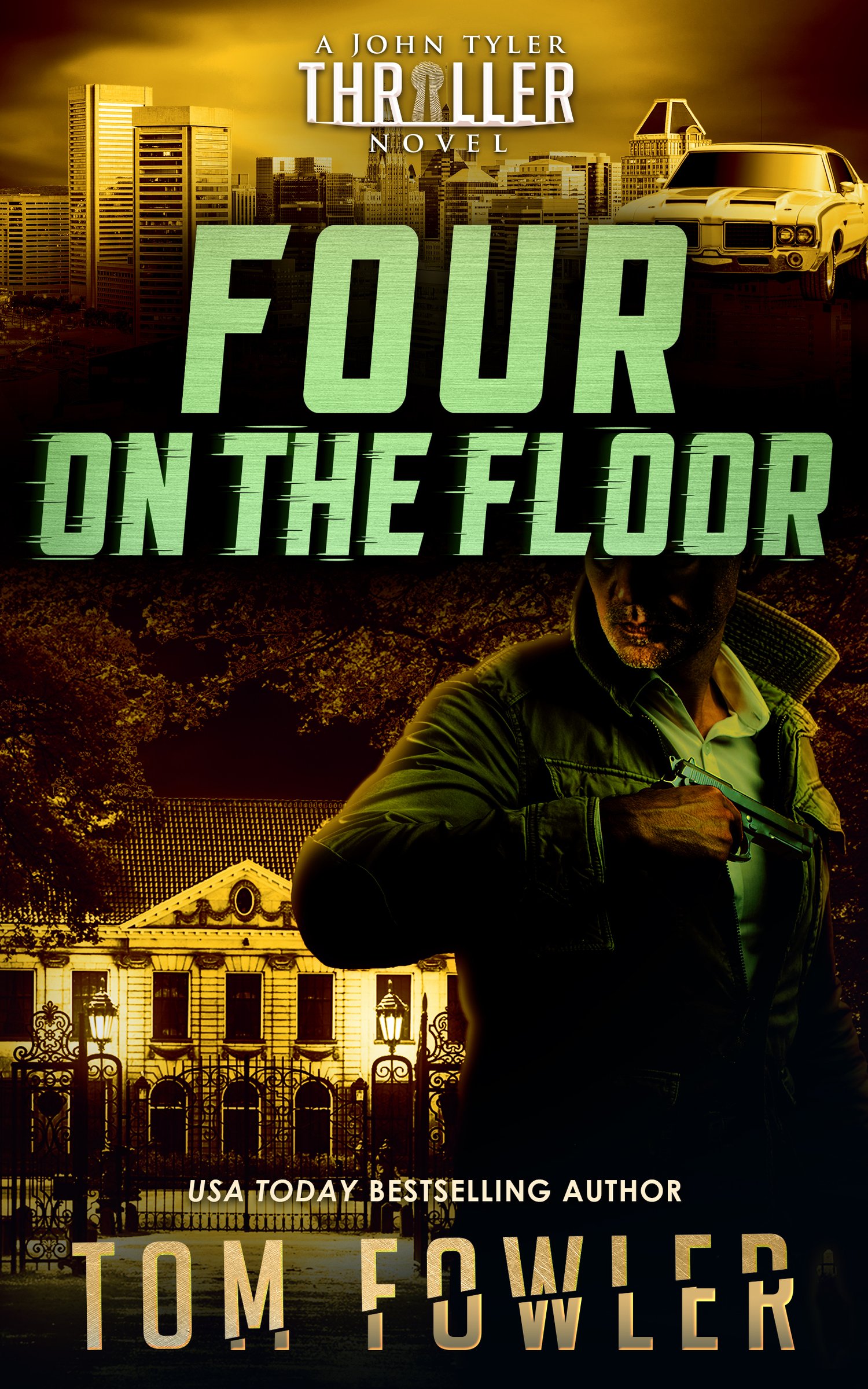 Four on the Floor: A John Tyler Thriller (#4)
On Sale
$4.99
It started as a favor . . .
And led to a bunch of dead bodies. 
Now, John Tyler is on the run. 

The retired soldier offered to pick up his daughter Lexi's friend Stacy at the airport in bad weather. Simple enough. 

When they arrived at the young woman's house, however, four murdered corpses littered the floor. And the killers were circling back . . .

Even once they make an escape, their future is hardly certain. Cut off from his friends and support, Tyler must keep Stacy safe from a determined and unknown adversary with a seemingly endless supply of assassins. 

When Stacy ends up in the enemy's clutches, Tyler stages a desperate gambit to get her back alive. Why are she and her family targets? Finding out might cost John Tyler his life.

Four on the Floor is the kinetic fourth entry in the John Tyler thriller series.