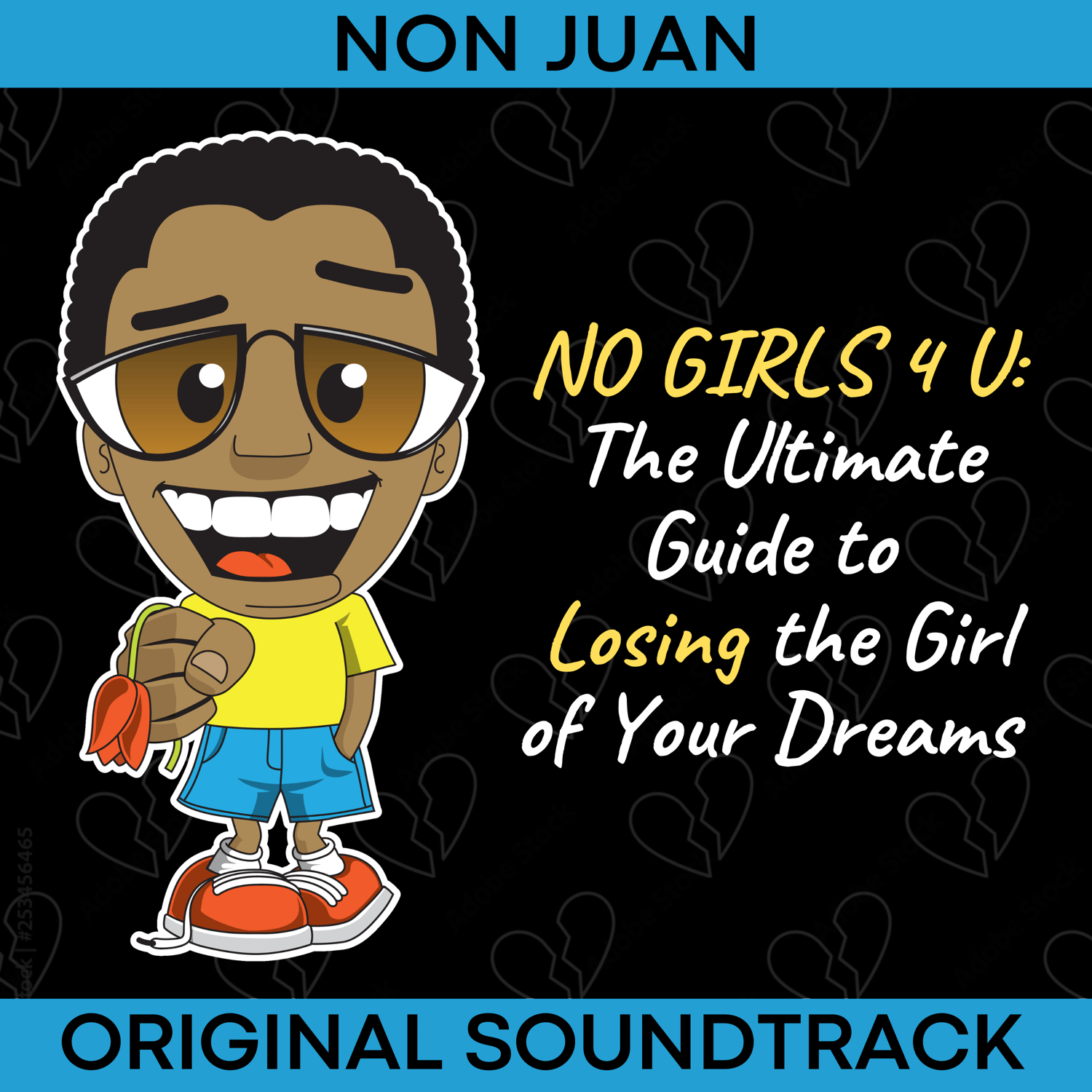 "No Girls 4 U: The Ultimate Guide to LOSING The Girl of Your Dreams" Original Soundtrack
Hi, I'm Non Juan!
I'm a simple puppet who can't seem to figure out this whole dating thing. I've been in the dating market for years, but I keep getting rejected over and over and over and… well, you get the idea.
I've recorded an album of songs all about the downs and downs of my attempts to attract women. How did I find the time, you ask? Well, when you're spending most Friday nights at home with a pet hamster and eating porcupine pie (don't knock it 'til you try it), you start to get creative.
Not that I'm completely a lost cause – my good friend Don "Magic" Juan also appears on the album with dating words of wisdom to help me out! I'm sure his advice will help me get a girl friend in no time… or "no" time 🙁
Either way, I hope you enjoy taking a listen and laughing WITH me along the way!