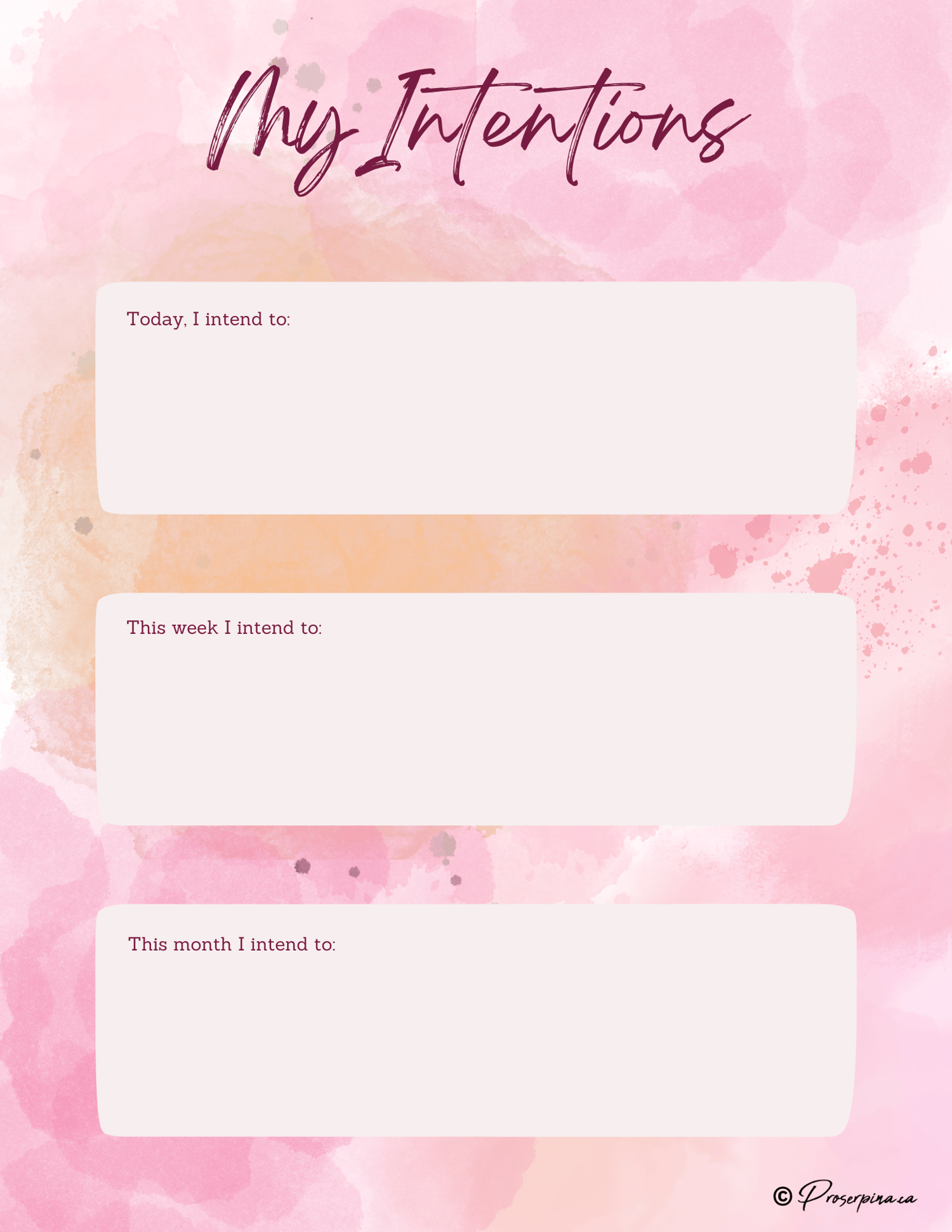 The Practice of Intention Setting
Intention setting is a simple practice that can help reconnect to what matters most to you and align your actions for better self-care.

Feel free to download these products to help you start or continue an intention-setting practice. The worksheet can be laminated and written on with a dry erase marker. Post it on your fridge, on a wall next to your bed or in any other strategic place in your home for a daily reminder of nurturing intentions for yourself.