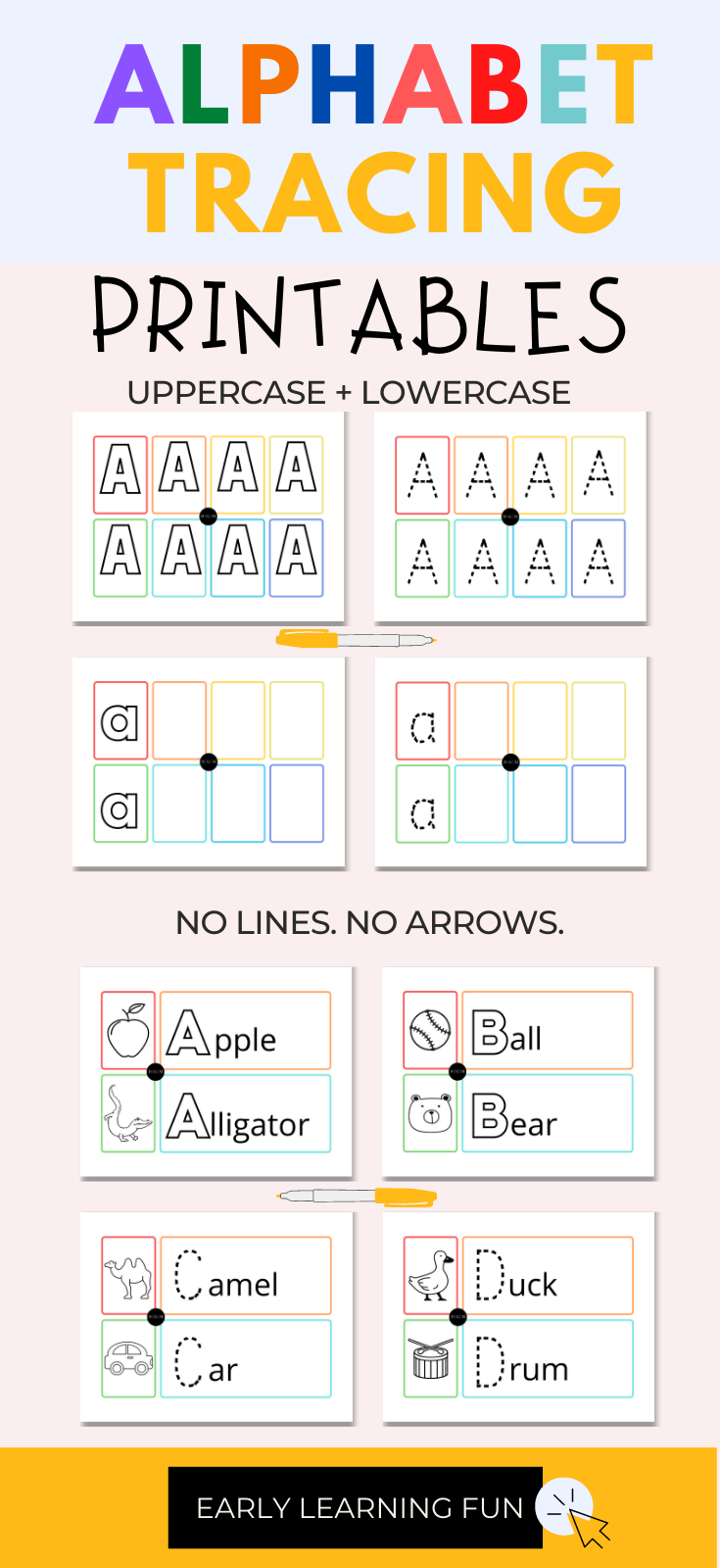 Letter Tracing Worksheets: Learn to Write A to Z
$0.00
Letter recognition is the beginning of an exciting journey that will eventually lead to reading. Once your little is learning letter and has developed the ability to hold and manipulate a writing tool, you can choose to begin introducing letter formation and tracing printables like this one.
Description: 
This Letter Tracing Printable set includes a total of 312 pages. Each letter includes a set of 12 printable pages: 
6 pages use are outlined letter worksheets. Your child can use these to practice letter formation.
6 pages are dashed line letter worksheets. Your child can use these to practice tracing.
DOWNLOAD THE FREE SAMPLE 'LETTER A'. If you love it, invest in the full set of 26.
Printing: 
Each page is designed to be printed on an 8.5 x 11 inch paper/US letter.
Due to variations in monitors, web viewing devices and printers, the colors shown on your screen may vary slightly from the actual printed file.
Format: 
PDF Document, Landscape
Instant Download:
 Your files will be accessible via a zipped folder containing 26 unique files. The zipped and compressed folder is made available to download and print once payment is confirmed.
Nothing will be shipped to you.
Tip:
Repetition is important for learning but you don't need to print these pages over and over. Instead, slip them in a protective sleeve and use dry erase markers for lasting usefulness! 
Terms of Use: 
This printable and all other created by Damn Good Moom LLC is protected by copyright laws. By downloading any files or printables, you accept that they are FOR PERSONAL USE ONLY.
You may download the files to your computers and print them off for personal use.
You may NOT link to this pdf.
You may NOT email this file to other people.
You may NOT redistribute or resell this product or modified versions of this product.
You may NOT claim this product as your own.
The team at Damn Good Mom enjoys creating resources like this one and we appreciate each customer that supports our business by honoring this policy.
Return Policy:
Returns, exchanges, or cancellations are not accepted. But please contact me if you have any problems with your order.
Contact:
damngoodmom.com
admin@damngoodmom.com
More Early Learning Templates