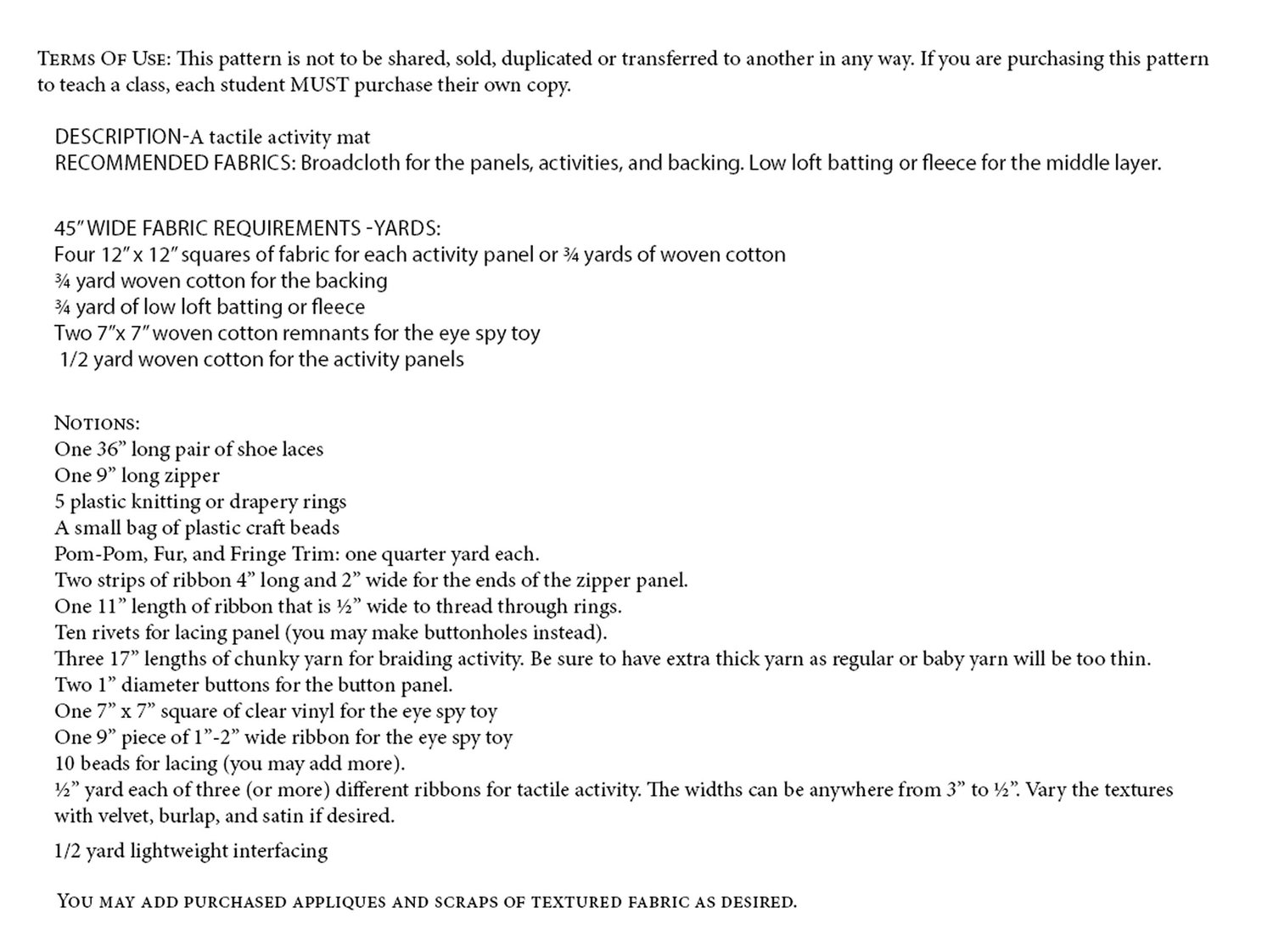 Adult Fidget Mat "Love, Lucille"
On Sale
The "Love, Lucille" fidget Mat is intended for adults with dementia or anyone needing practice with motor skills.
The inner and outer panels can be made from a variety of fabrics such as denim, terry, satin, minky, fake fur, flannel, canvas, chalk board fabric, taffeta, etc. Add fuzzy or textured appliques for more tactile stimulation.
Pattern pieces are included for the lacing panels, zippered pouch, button panel, eye spy toy, trim panel and the pocket for the braiding activity. The mat folds, making it perfectly portable.
The eye spy toy can be removed when the mat is laundered.
There is no limit to how much you can add to this mat. If you are an occupational therapist, you could add additional buckles, hooks and eyes, ties, etc.