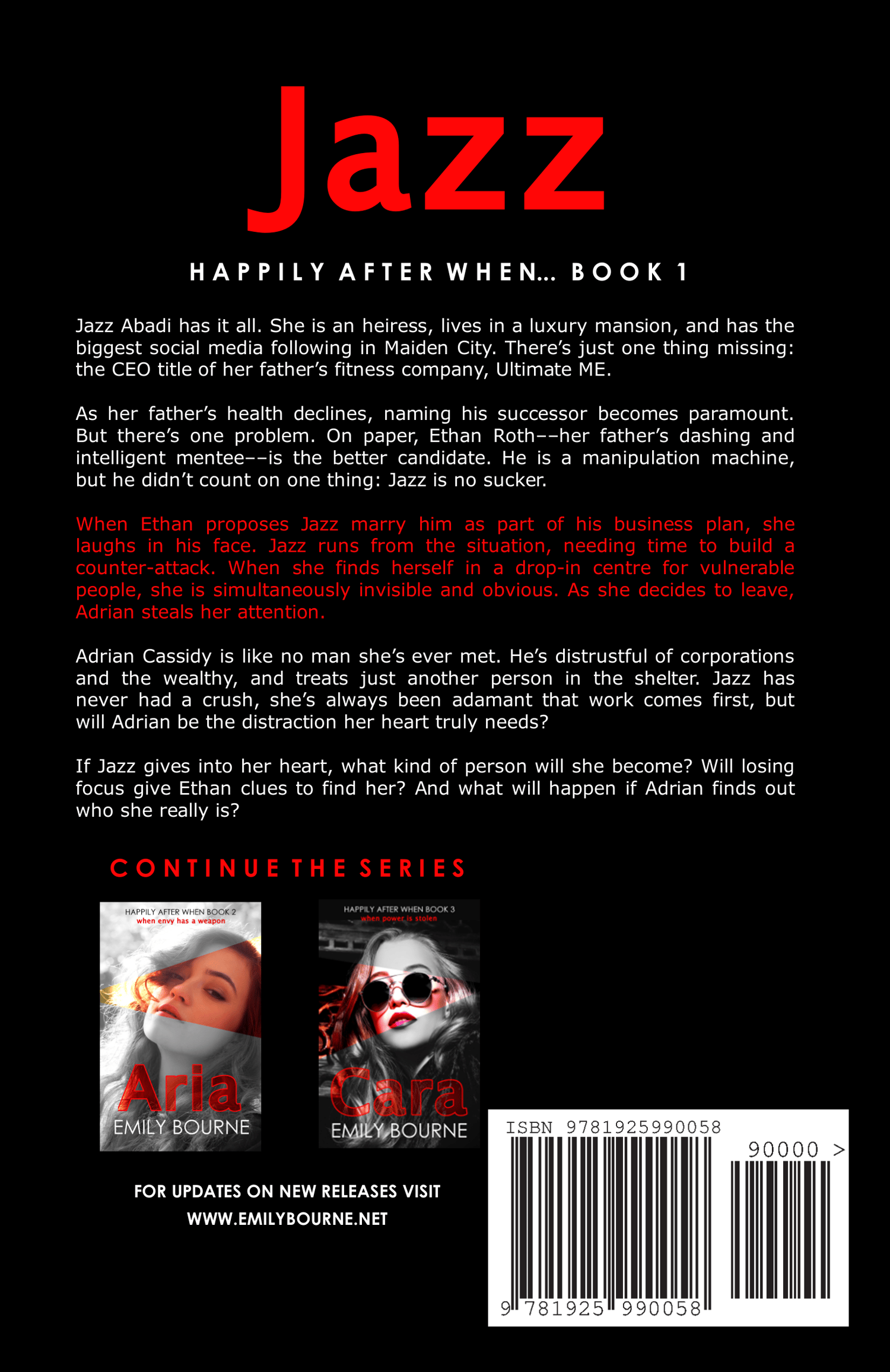 Jazz - Autographed Paperback
On Sale
A$24.99
The succession is her birthright. She never expected it to threaten her freedom. Someone wants her title, and they'll force her into marriage to get it.
PRODUCT AUTOGRAPHED BY AUTHOR

When a socialite flees a predatory situation, hiding her identity is protection. From a life of luxury, she discovers a world of poverty. And she never imagined it leading to Mr Right. How could someone so fundamentally opposite captivate her heart?

As passion flames between them, revealing who she is could mean losing him. But how could she be with him, knowing her father will never approve? Is risking her heiress status worth a chance at love?

Fearing a vile engagement, Jazz has a heart-breaking decision. Return home to fight for the title she craves. Or risk everything to be with a man who could change her life for the better.

If you love wholesome romance intertwined with gripping suspense, you'll love this contemporary retelling of Aladdin.