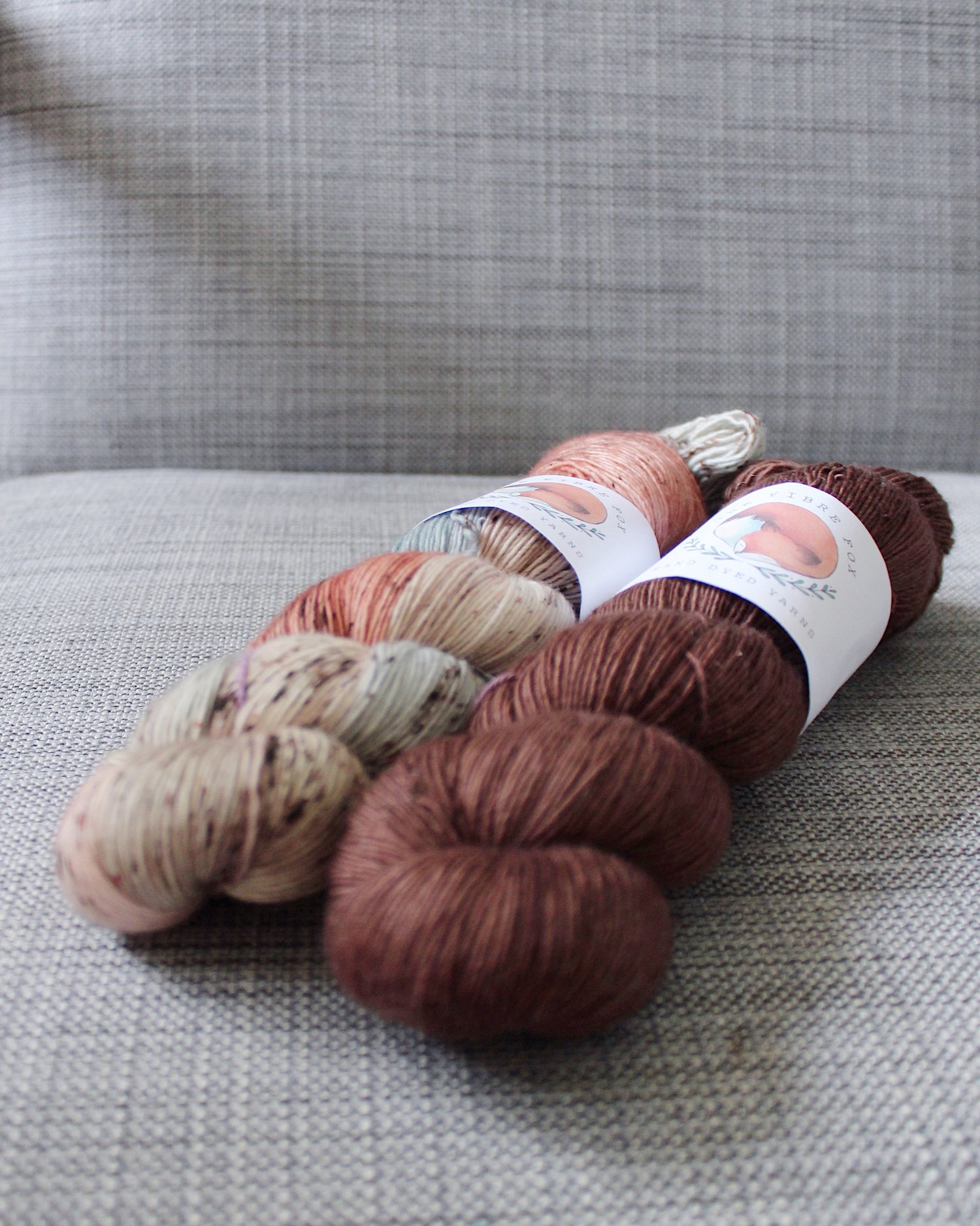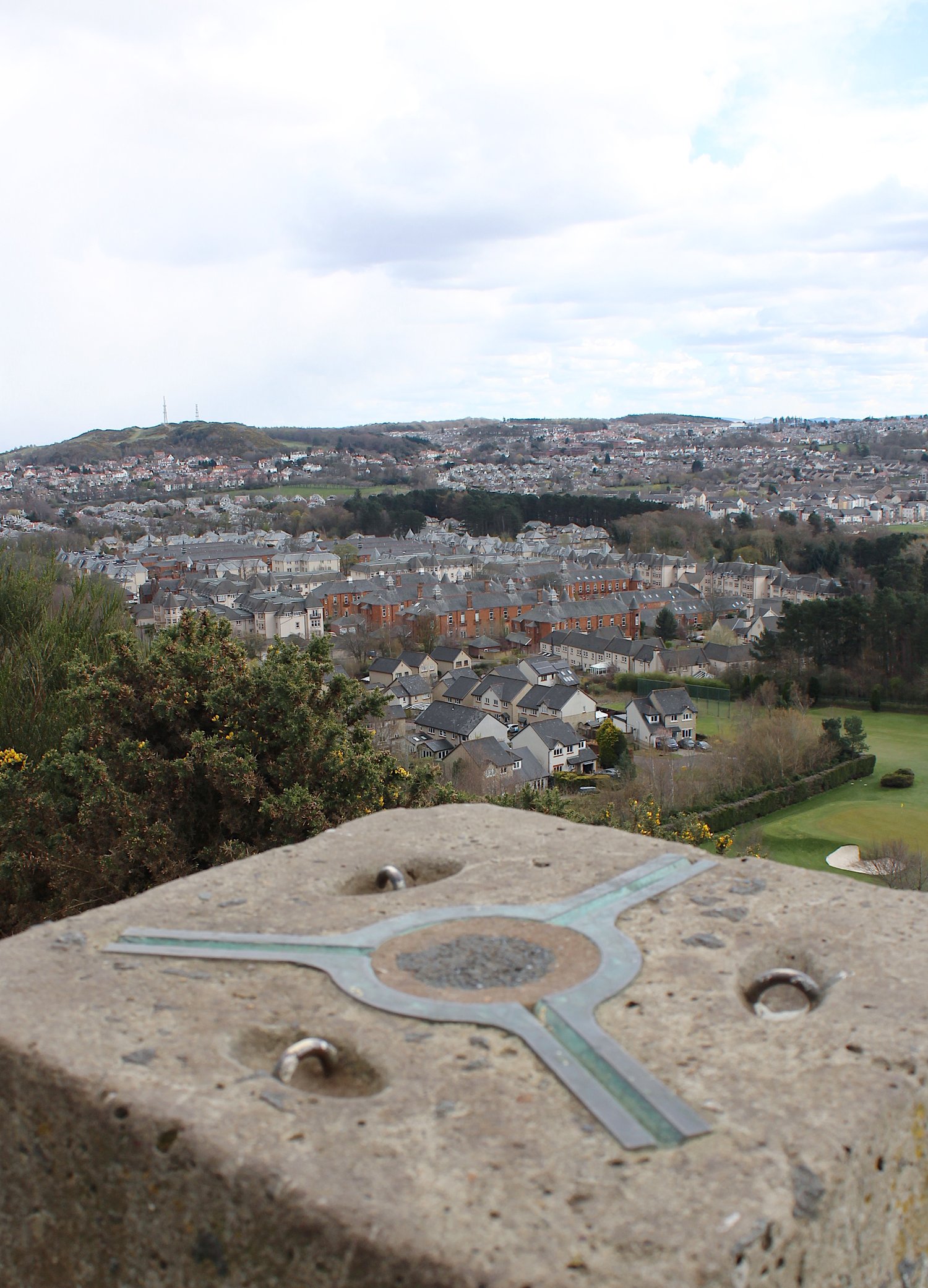 Trigpoint Shawl MKAL
On Sale
£4.50
*ERATTA to Clue Four V2*
Now updated and corrected with new file as of 4th June 21.
Ever feel bored with your knitting? Would you like to inject some excitement into your projects? Or maybe you're missing in-person knitting events and are looking to connect with other knitters?
If any of this sounds familiar, join me for the Trigpoint Shawl Mystery Knit-A-Long (MKAL), which starts on Friday 7th May! 
With four pattern clues (or sections), released over four weeks, you'll connect with an online community of knitters to help you create a stylish shawl, as well as picking up some knitting tips and motivational tricks to use in future creative projects, along the way. 
You'll also get exclusive access to: 
* a pop-up knit-a-long community on Facebook 
* four weekly virtual Friday Knit Nights, hosted by Maddie on zoom 
* detailed video tutorials 
* a specially designed Knit-Motivate "grab sheet" to help you mark your MKAL progress & stay motivated throughout 
All of this will help you bring some excitement back into your knitting, whilst you create a stylishly wearable new shawl.
If you'd like to know more about trigpoints, have a read of
this Instagram post
(no account needed). 
How does a MKAL work?
A mystery shawl pattern is one where you don't know what the finished project will looks like. There might be a few clues but mostly it's a surprise – the pattern doesn't contain any photographs. Have a look at some of Maddie's previous designs on Payhip to get an idea of her style:
here
.
When lots of people are knitting the same pattern at the same time, a lovely community feeling builds up, which we'll do over social media using the searchable hashtag #TrigPointShawl and in a dedicated pop-up Facebook group.  
The pattern will be released in four weekly clues or sections (automatically emailed to you as a download link), every Friday morning in May, as follows:
Clue One: 7th May
Clue Two: 14th May
Clue Three: 21st May
Clue Four: 28th May 
If you purchase the pattern before 7th May, you'll download an information sheet to help you get ready for the MKAL - with details on choosing yarn, how to swatch to check your colour choice and gauge, information about the two shawl shape options, and all the community links you'll need to take part in the Trigpoint MKAL.
Worried about the pace of the MKAL?
This particular MKAL will be worked in two halves and we'll be knitting on each half each week. So, if you're concerned about not keeping up, you could choose to knit one half of the shawl during the KAL and knit the other half afterwards. This means that you'll still experience the lovely "surprise" of each clue as it's published, without having the mystery spoiled by seeing other knitter's projects.
Worked in this way, each clue will use slightly less than 25g of 4ply/fingering-weight yarn each week. If you work both sides simultaneously then you'll be using slightly less than 50g each week.
Plus Maddie's exclusive Knit-Motivate grab sheet will help you break down each clue into manageable chunks, allowing you to pace yourself and keep up with the clues week-to-week. 
What kind of techniques are involved in the shawl? Will they be hard?
As a former primary school teacher, Maddie's designed the shawl to grow alongside the skills of the knitter, so it starts very gently with each clue building on the techniques from the previous clue. There will be LOTS of help on hand from Maddie in the Facebook group and on social media, plus you'll have access to weekly virtual MKAL Knit Nights and exclusive video tutorials to help you.  
YARN
Georgie of
The Fibre Fox
has created these two gorgeous colourways (pictured above) especially for the Trigpoint Shawl, and has put together special yarn kits (including other colour combinations), which you can find
here
.
Maddie's sample used: The Fibre Fox, Merino Singles (4ply / fingering-weight; 366m / 400 yds per 100g skein; 100% superwash merino)
1 skein in Walnut (yarn A) & 1 skein in Speckled Egg (yarn B) 
The shawl has been designed to use two 4ply/fingering-weight yarns – one solid-colour, alongside a speckled or variegated colour, so long as they have a high contrast between them – it's perfect for those wild single skeins!
Trigpoint could also work with two solid-coloured yarns, provided that they are highly contrasting. Further details about choosing yarn are included in the pattern's information sheet. 
GAUGE
21 sts x 46 rows = 10 cm / 4" measured over garter stitch **before** blocking
20 sts x 32 rows = 10 cm / 4" measured over garter stitch **after** blocking
Full swatching details are included in the pattern's information sheet 
NEEDLES & NOTIONS
4.00 mm / US 6 needles circular 80 cm / 32"
EITHER an extra 4mm circular needle plus a spare 4mm straight needle or DPN
OR two spare straight 4mm needles
2 lockable stitch markers or safety pins
[Cable needle (optional) – only needed for one clue]
The pattern has been professionally edited and test knitted.