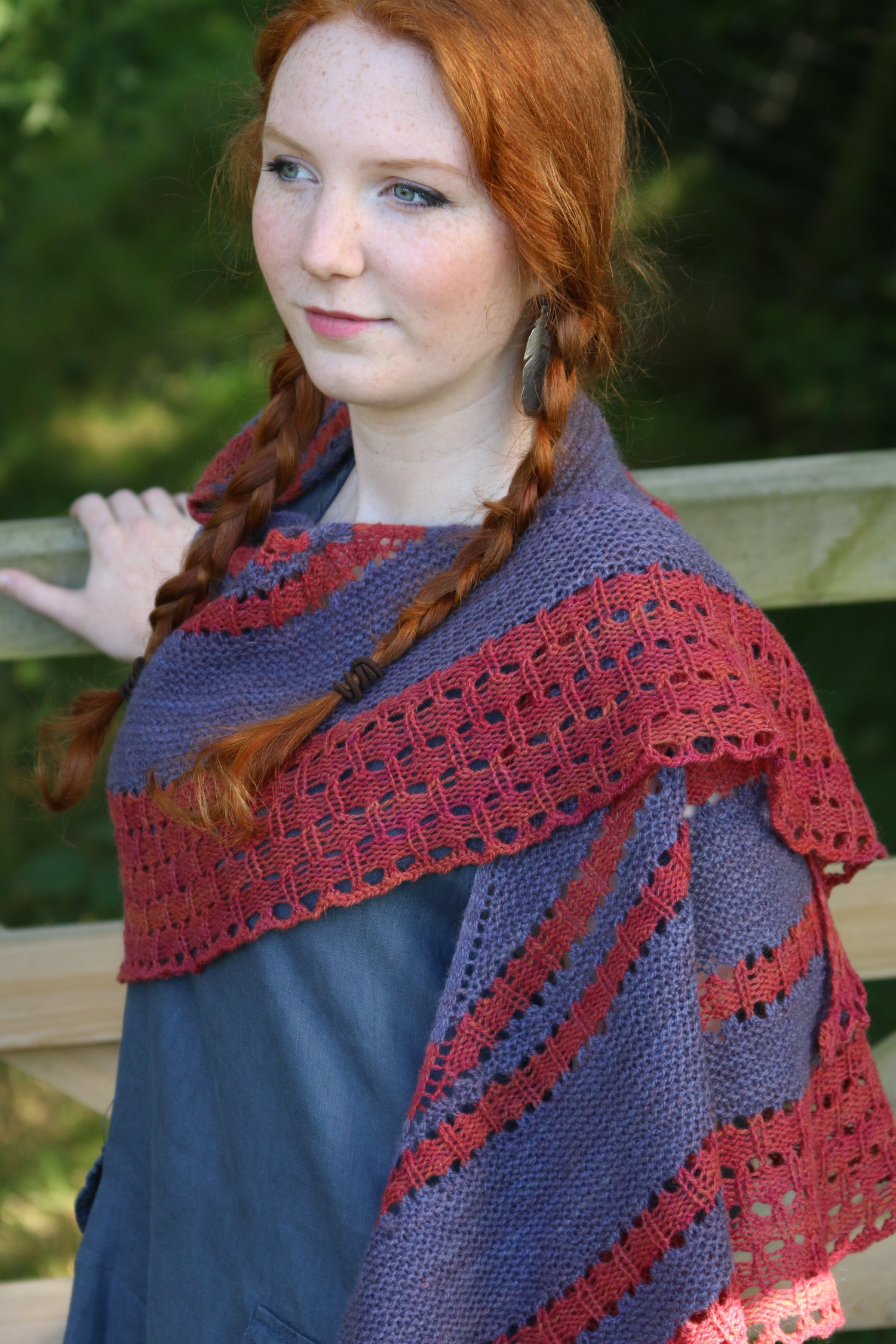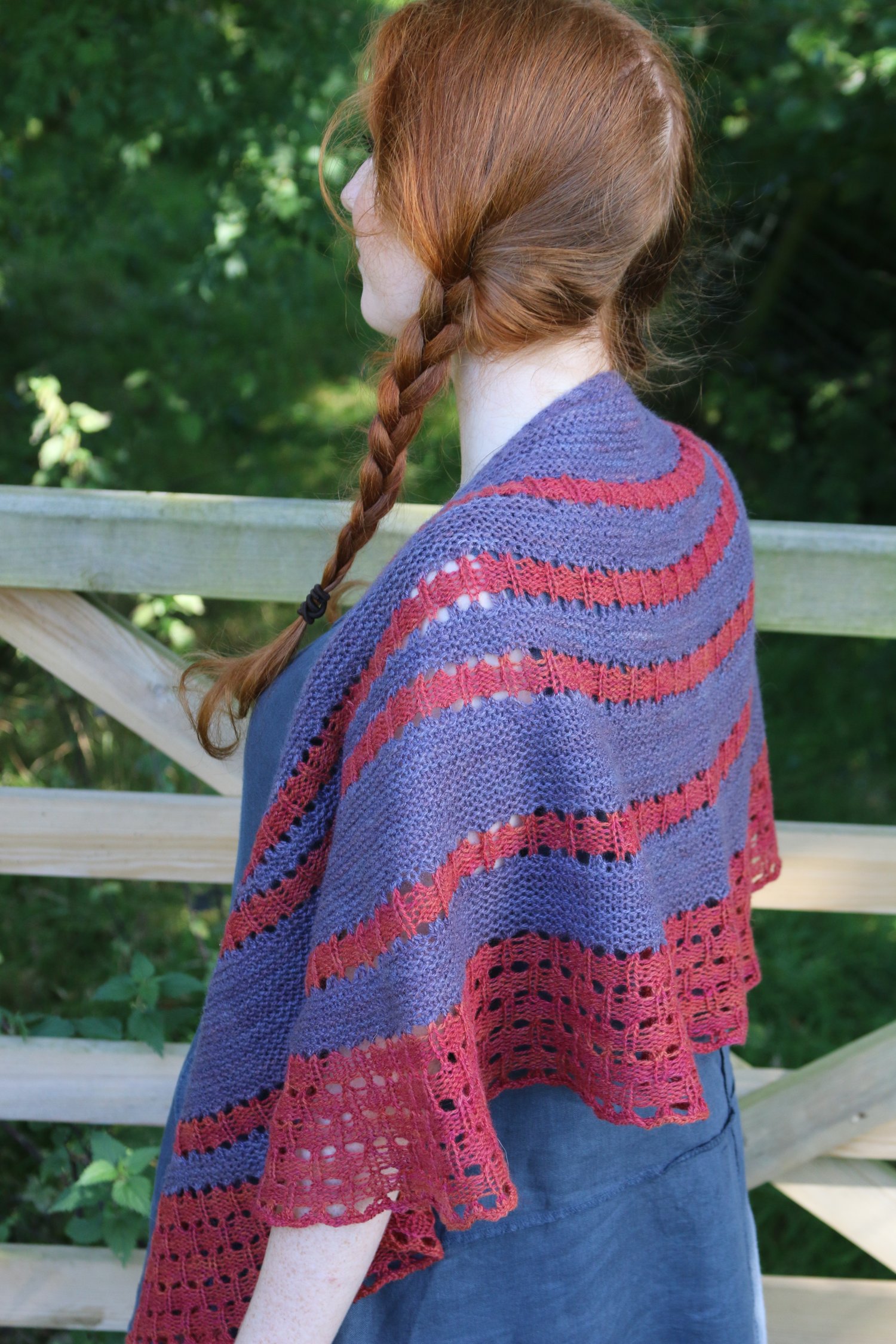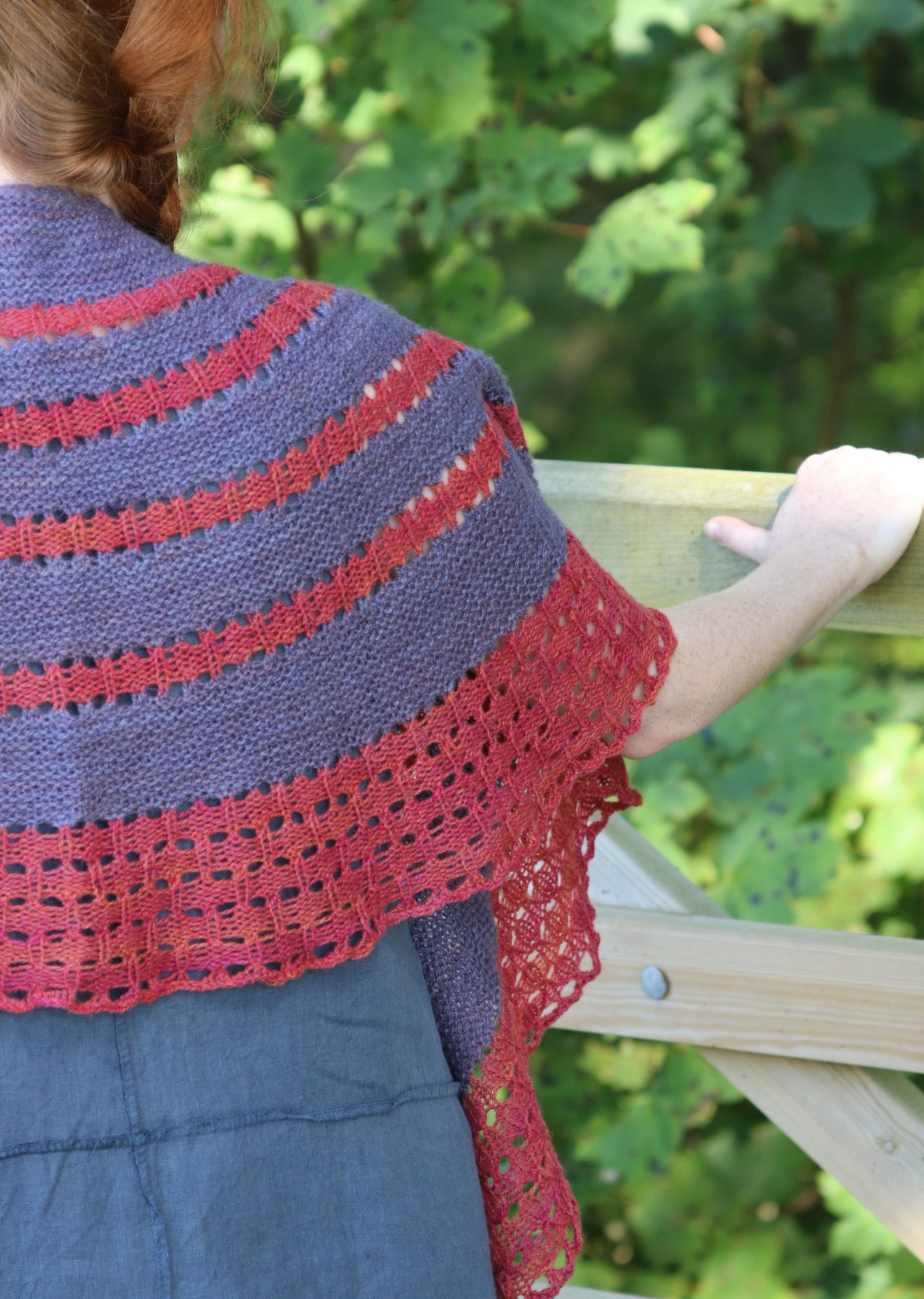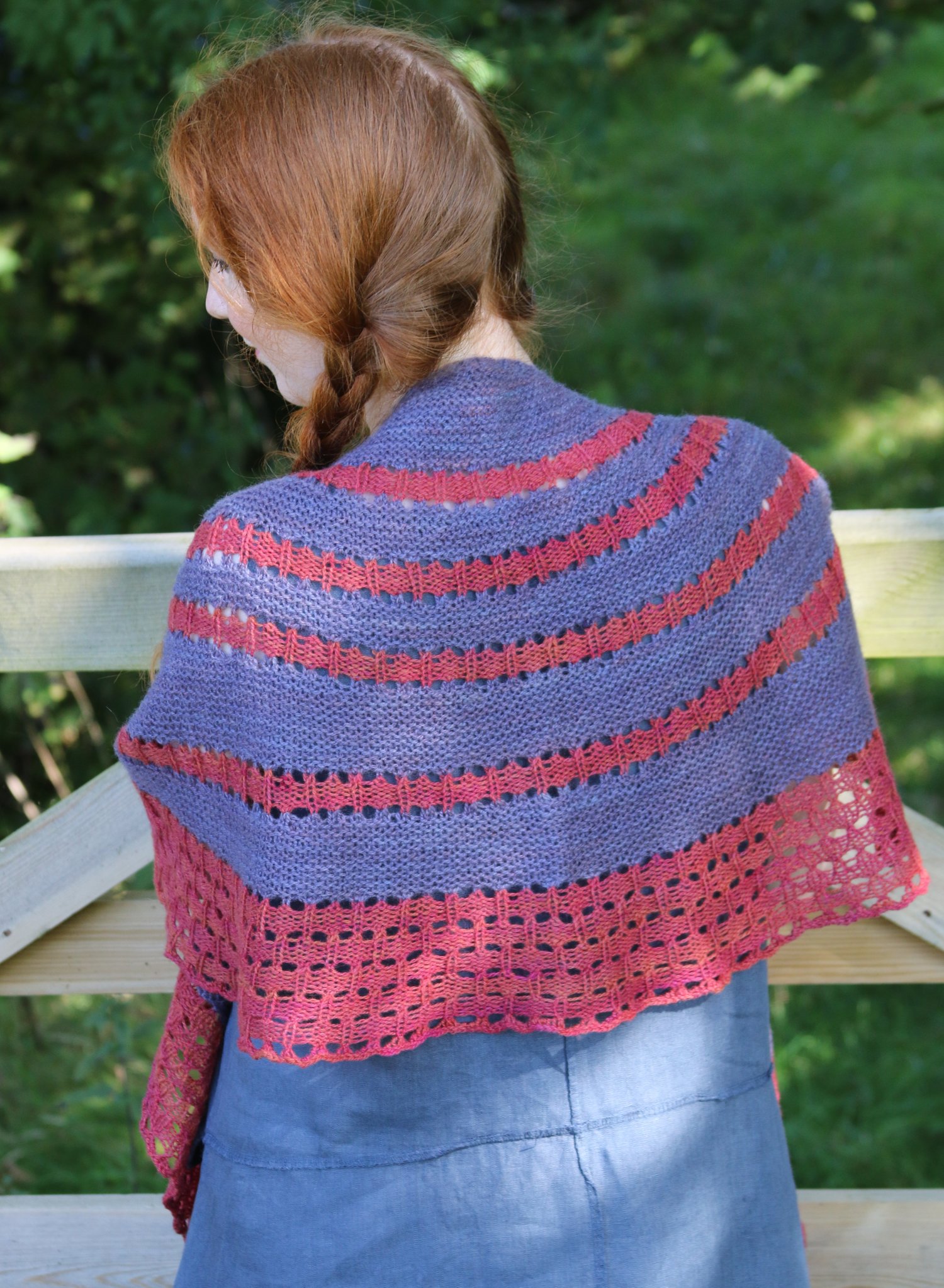 Badbury Shawl
On Sale
The Badbury shawl is offered in two gauges, one for 4 ply yarns and the other for sport weight. Following an 'interesting' game of yarn chicken on the first sport weight prototype, the pattern was re-knitted in 4 ply and worked fine with the extra yardage and smaller needles. However, I loved my Corriedale sport weight version which I was wearing daily by then so much, that I reworked the pattern so nobody else had to play chicken like I had. The result - 2 different but very similar patterns supplied as a combined pdf.
The combination of the garter stitch and contrasts sections work up in such a way that the shawl is reversible and some people prefer the reverse side to the right side, I wonder which you'll prefer...
The shawl is named after Badbury Rings, an Iron Age hill fort in Dorset. The fort is surrounded by unevenly spaced concentric ditches, which inspired many hours of imaginative play during my childhood.
Size4 ply/fingering version
: Inner edge 72in / 183cm , outer edge 112.5in / 286cm, drop 15.5in / 39cm
Yarns
Sportweight version
: Inner edge 79 in/201cm , outer edge 130in/330cm, drop 17in/43cm
Materials
Sportweight version: Shown in Old Maiden Aunt Corriedale sportweight in Famous Blue Raincoat and Real Nice Party (blue pink) 1 skein of each
worked on 4mm (US6) needles to a gauge of 16 sts x 36 rows = 10 x 10cm in garter stitch. 
and 
4 ply/fingering version: Old Maiden Aunt MCN 4 ply in Aniseed and Ghillie Dhu (burgundy/green) I skein of each 
Worked on  3.75mm (US5) needles to a gauge of gauge - 18sts x 48 rows = 10 x 10cm in garter stitch. 
Format & related blog post
The pattern is provided as a 9 page PDF download combining both 4 play and Sportweight patterns.
Pages 1-4: 4 ply version
Pages 5-9: Sportweight Version
You can read more about this pattern in
this blog post