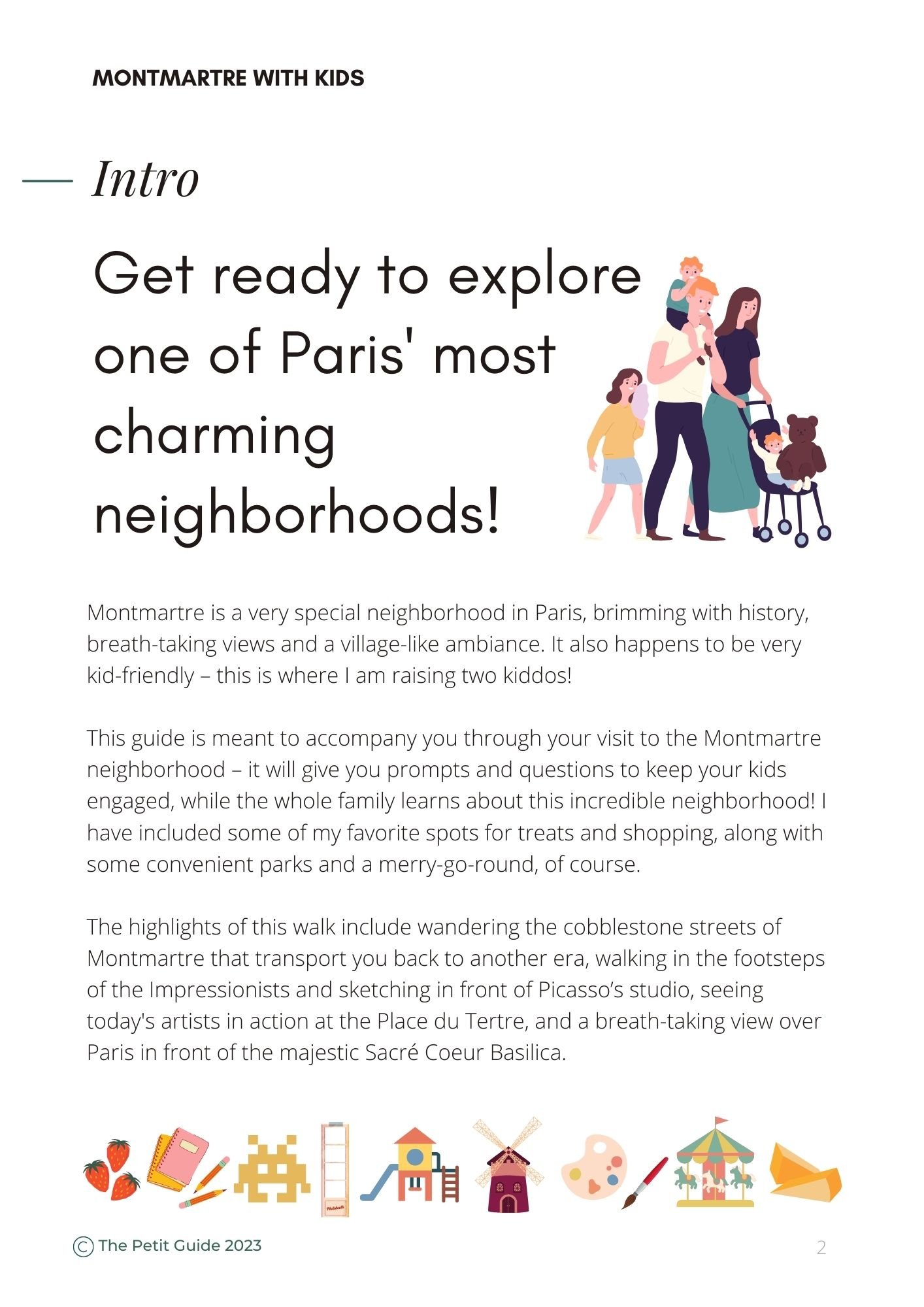 Exploring Montmartre with Kids - Self-Guided Tour
Exploring Montmartre with Kids - An Interactive and Fun Guide for the Whole Family
Get ready to explore one of Paris' most charming neighborhoods!
Montmartre is a very special neighborhood in Paris, brimming with history, breath-taking views and a village-like ambiance. It also happens to be very kid-friendly – this is where I am raising two kiddos!
This self-guided tour for families is chock full of all my go to historical tidbits, treat spots, parks and activities, curated over the course of living in the neighborhood with my kids, and giving hundreds of tours to families.
This guide is meant to accompany you through your visit to the Montmartre neighborhood – it will give you prompts and questions to keep your kids engaged, while the whole family learns about this incredible neighborhood!
The highlights of this walk include wandering the cobblestone streets of Montmartre that transport you back to another era, walking in the footsteps of the Impressionists and sketching in front of Picasso's studio, seeing today's artists in action at the Place du Tertre, and a breath-taking view over Paris in front of the majestic Sacré Coeur Basilica.
If you get a chance, I would love to hear how your exploring goes! Feel free to tag me on Instagram, if you are into that:) @the.petit.guide
Please note that this is a downloadable 26 page PDF file with a link to a Google map.