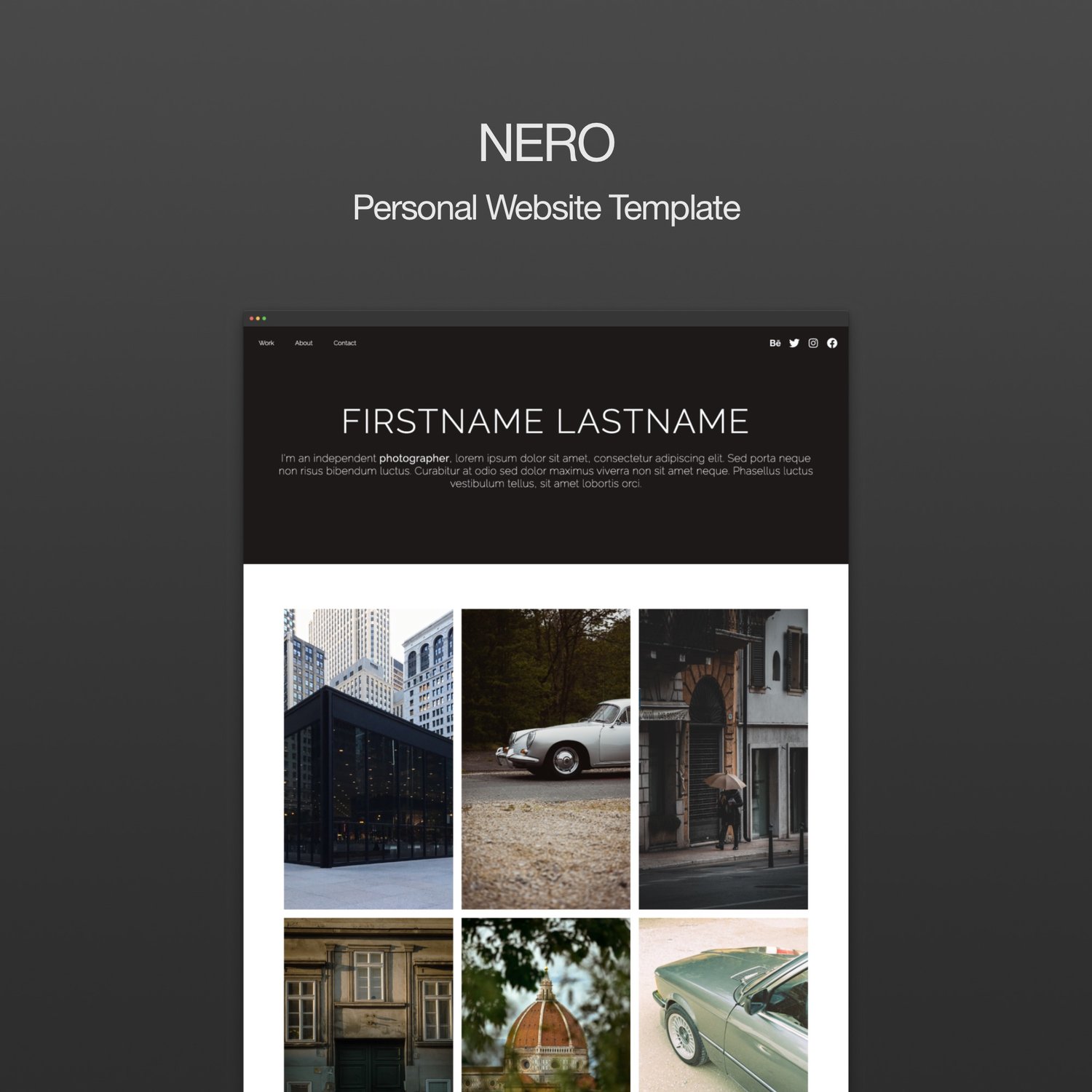 NERO - Personal Website Template
NERO is a premium website template tailored specifically for visual artist portfolios. With its image-centric design, it can create an immersive experience that truly showcases your clients' artwork. Let their creativity take center stage and provide a platform that does justice to their masterpieces.
NERO template has been carefully crafted using clean code and modern Web technologies, such as Next.js and Tailwind CSS. This ensures your website performs seamlessly and looks flawless on any device.
The developer-friendly structure and pre-built components make customization a breeze, allowing you to focus on delivering exceptional websites quickly and efficiently.
With the available online solutions, having your website production-ready becomes hassle-free: it can be deployed to any hosting platform effortlessly, saving you valuable time and resources.
This template is aimed at Web Developers that need a fast and reliable way to create modern websites for their clients.