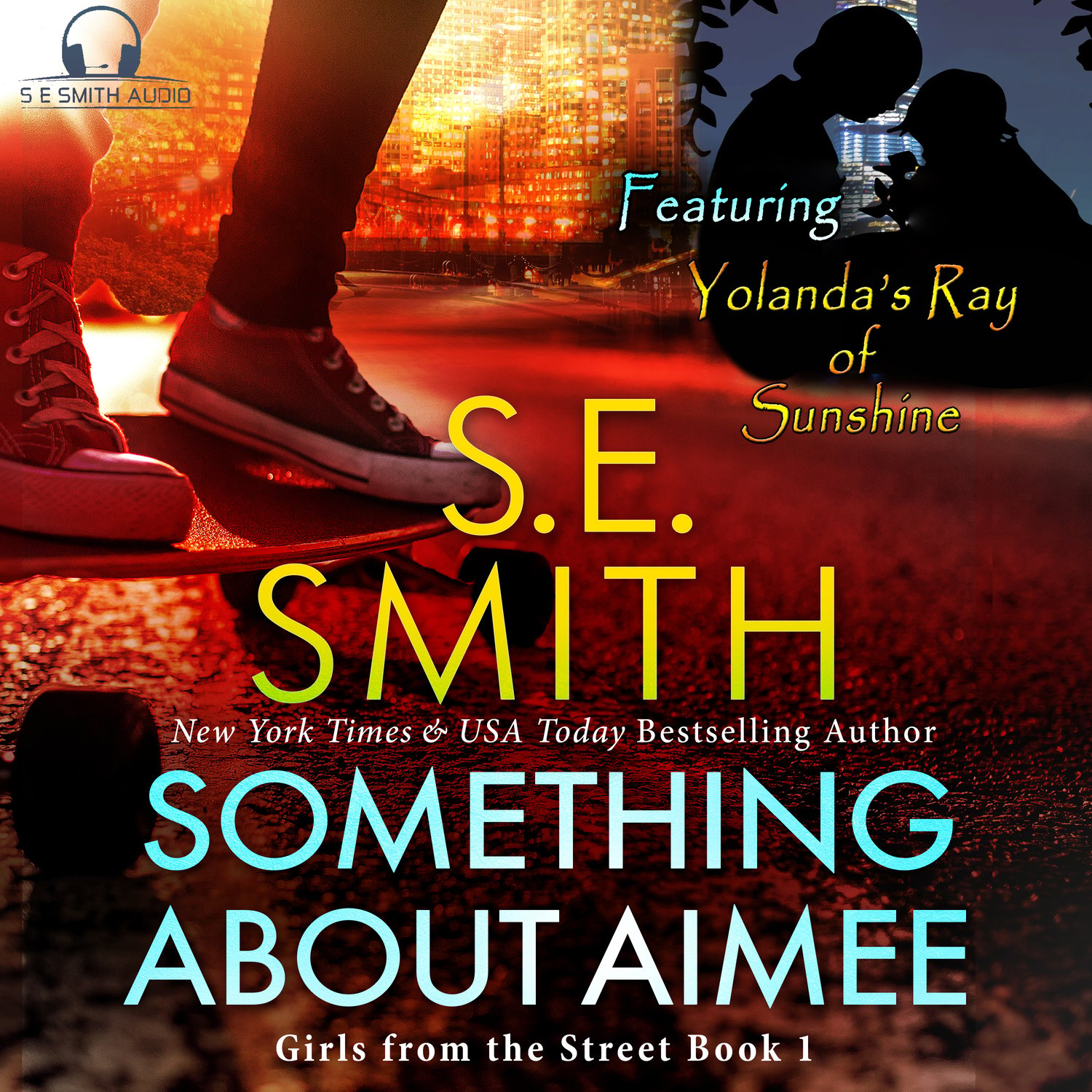 Something About Aimee featuring Yolanda's Ray of Sunshine: Girls from the Street Book 1 and Prequel (Audiobook)
Preview
Yolanda's Ray of Sunshine: A Girls from the Street Novella
She was born on the streets and would pass her knowledge to her daughter… 
Yolanda Yates' life has been one of hardship and despair. She finds a new lease on life when she discovers an abandoned baby behind a dumpster in a back alley. She will do everything in her power to love, protect, and teach her daughter that families aren't always born together, sometimes you have to find and make them. 
Find out how powerful a mother's love can be in this heartfelt novella from The Girls from the Street series! 
Something About Aimee: Girls from the Street Book 1
She was born on the streets; he was born to rule…
Aimee Wheels loves her free-living lifestyle. She doesn't need the trappings of money to find happiness. All she needs is her crazy friends, her job as a courier in New York City, and her skateboard.
Sheikh Qadir Saif-Ad-Din understands the power behind money and royalty, and he knows how to wield it. When he is simultaneously dismissed, and then saved by a woman in tattered jeans and carrying a skateboard, he doesn't know what to think—except that he wants her!
Aimee is thrown into the world of the ultra-rich when she stops an assassination attempt against Qadir. When she discovers a deeper plot to overthrow Qadir's family by a rival billionaire, she becomes the target. Now all she can do is pretend she is dead and love Qadir from afar.
When Qadir is kidnapped by the men who tried to kill her, she abandons the safety of the witness protection program to save him. Can love find a way for Aimee and Qadir when a powerful billionaire has placed a price on their heads?