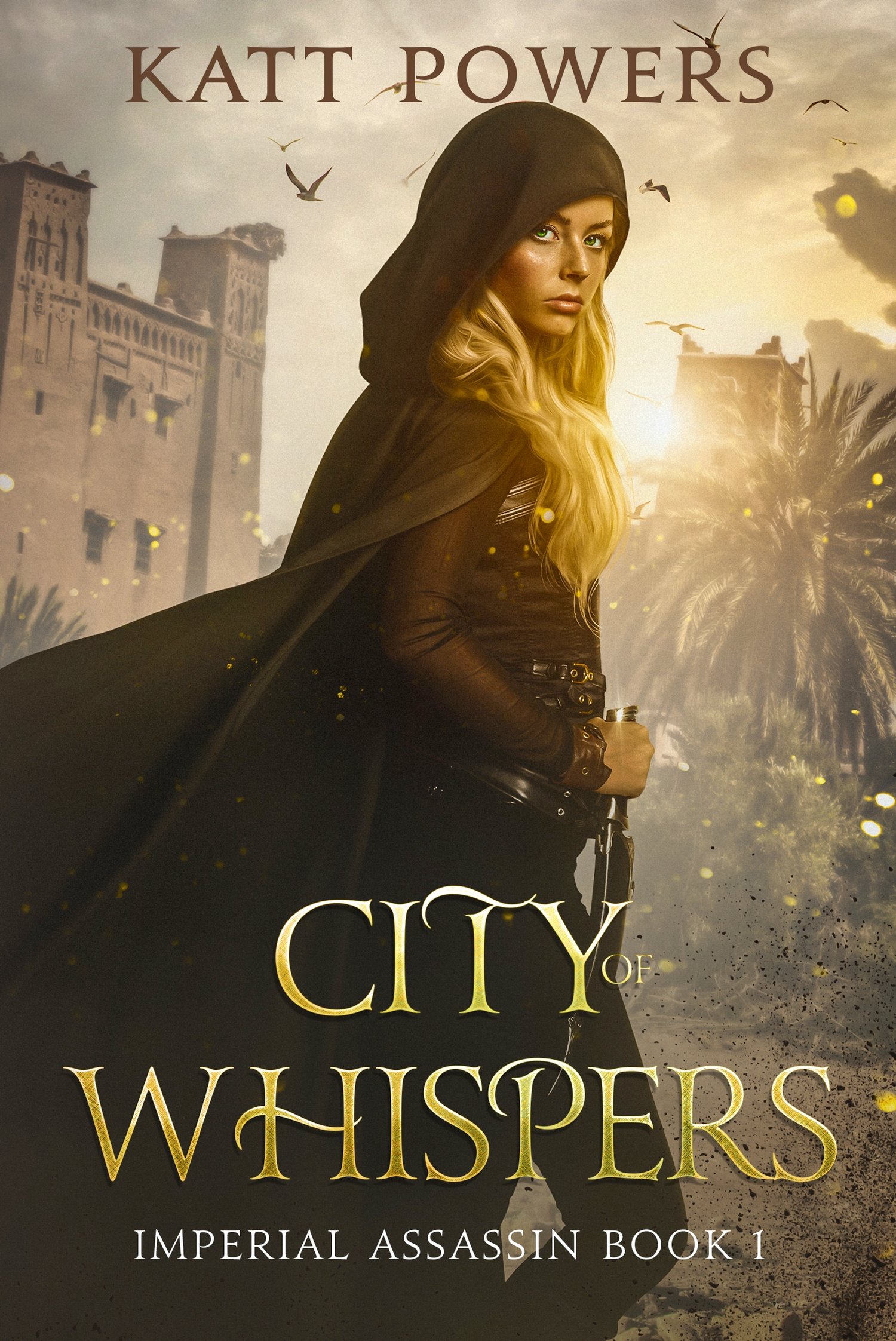 City of Whispers - Imperial Assassin Book 1
A Middle Eastern-inspired assassin fantasy where muskets and magic collide.


Dhani Karim was once the Empire's most feared assassin.

Treacherously framed for a murder she didn't commit, she loses everything and is exiled to a remote desert city. There, she's forced to work with a dangerous spy hiding a deadly secret.

When she discovers a ruthless cult has plans to seize the city, she must race against time to stop a conspiracy that will consume thousands of innocent lives.

With enemies everywhere, she'll need all her assassin's skills. If she survives, someone is going to pay for starting this bloodshed.

And then there are those who betrayed her...

CLICK 'BUY NOW' TO DOWNLOAD INSTANTLY FROM THE AUTHOR
You'll receive a download link for the epub or Kindle epub files in your email.

After downloading the file, you'll need to connect your ereader to your computer and import the file on your device.

If you have any problems, simply email me for help. 


WHAT THE REVIEWS SAY​​​​​​​

​​​​​​​"Wow! What an action packed ride. Assassin Dhani Karim leaps off the page, grabs you by the throat and never lets go. Dhani and the supporting cast are fully imagined, they interact seamlessly with their brilliantly intricate world, the geography, the politics, religions, cultures and of course, conspiracies, murders and betrayals." —⭐⭐⭐⭐⭐ Goodreads Review

"I was riveted to this book for the entire 302 pages. The plot moves quickly, and there is so much action. I kept thinking this would make an amazing movie, as I imagined the fight sequences in my head." —⭐⭐⭐⭐⭐ Goodreads Review