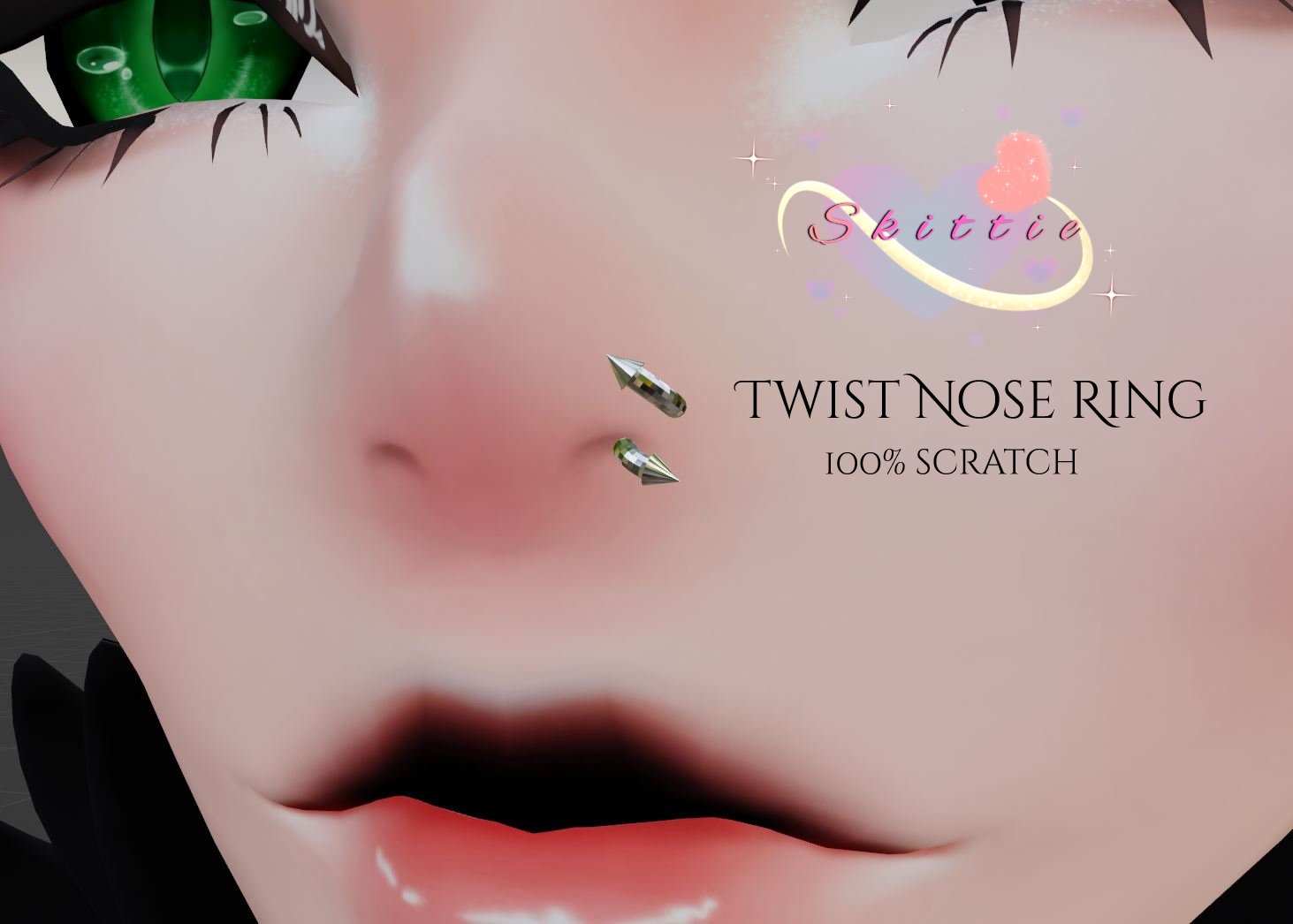 Nose Ring Set (3)
On Sale
THREE NOSE RING SET
Fang, Spiky, Twist
All made 100% from scratch!
Stats: (Photos included)
Fang Septum Ring - 1,448 tris
Spiky Septum Ring - 1,271tris
Twist Nose Ring - 1,204 tris
-1 Material each
-You will get all 3 nose rings in separate fbx's.
-Not rigged or weight-painted. You must attach to your avatar and then weight paint to your avatar's head.
-All avatars in photos not included!
TOS:
---
JOIN "PARADISE" SERVER
Open for partnerships! I welcome avatar/asset creators, streamers, content creators, and more!
Includes:
~Skittie's Avatar/Assets channels
~Youtubers: DataSlum & Cosmo
~Open Game Nights
~Public wips/showcases
~Chat Channels
~Tons of channels for different content partners
and more!!
---