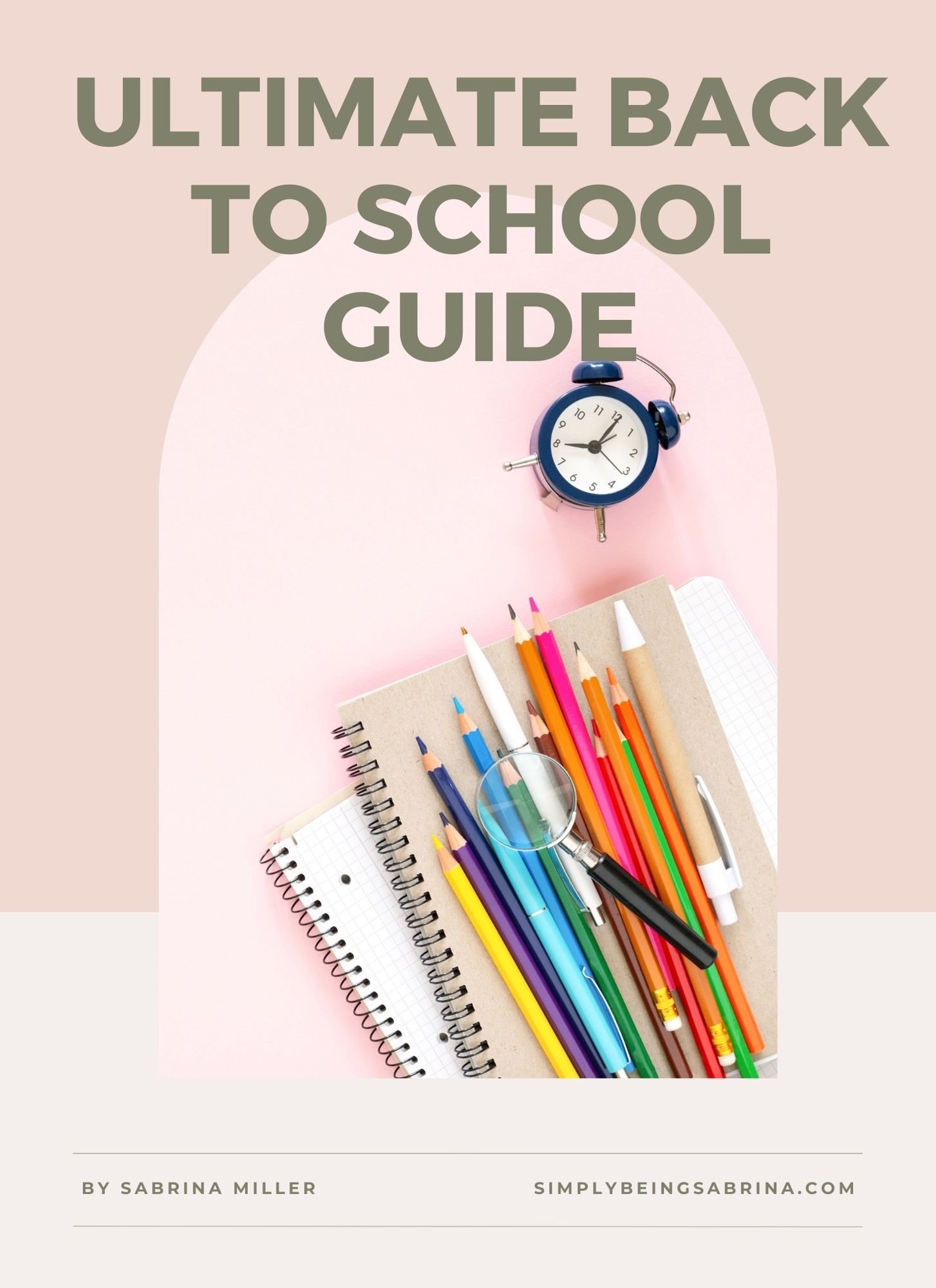 Ultimate Back To School Guide
On Sale
Introducing the Ultimate Back to School Guide, your go-to resource for a seamless and successful transition into the new school year. This comprehensive eBook is packed with valuable information, practical tips, and helpful resources to make the back-to-school season a breeze for parents and students alike.
Inside this free guide, you'll find a wealth of knowledge designed to simplify your back-to-school preparations. Here's what you can expect:
Weekly Meal Planner:
Discover a carefully curated meal planner designed specifically for busy families. With a focus on nutrition, convenience, and simplicity, this meal planner will help you plan and prepare delicious and balanced meals for the entire week.
10 Lunch Ideas:
Say goodbye to lunchtime dilemmas! Explore a collection of 10 quick and creative lunch ideas that are perfect for school lunches. From easy wraps and tasty salads to kid-friendly snacks and hearty sandwiches, these lunch ideas will keep your little ones satisfied and energized throughout the day.
School Essential Supply List:
Ensure your child is well-equipped for academic success with our comprehensive school essential supply list. We've compiled a detailed checklist of all the necessary supplies, from notebooks and pens to calculators and backpacks, to ensure your child has everything they need for a productive school year.
Back to School Shopping List:
Navigate the aisles with ease using our curated back-to-school shopping list. We've thoughtfully selected the must-have items, considering durability, comfort, storage capacity, and ergonomic design, to help you make informed purchasing decisions.
Organization Tips for a Smooth Transition into the School Year:
Get your household and routines in order with our expert organization tips. From creating a homework station to establishing effective routines and decluttering strategies, these tips will ensure a seamless transition into the school year.
Backpack Buying Guide for Ages K-12:
Choosing the right backpack is crucial for your child's comfort and well-being. Our backpack buying guide provides insights on selecting backpacks based on durability, comfort, storage capacity, and ergonomic design, tailored to different age groups from kindergarten to high school.
This free Ultimate Back to School Guide is your one-stop resource to streamline your back-to-school preparations, reduce stress, and set your child up for success. Download your copy today and make this school year the best one yet!