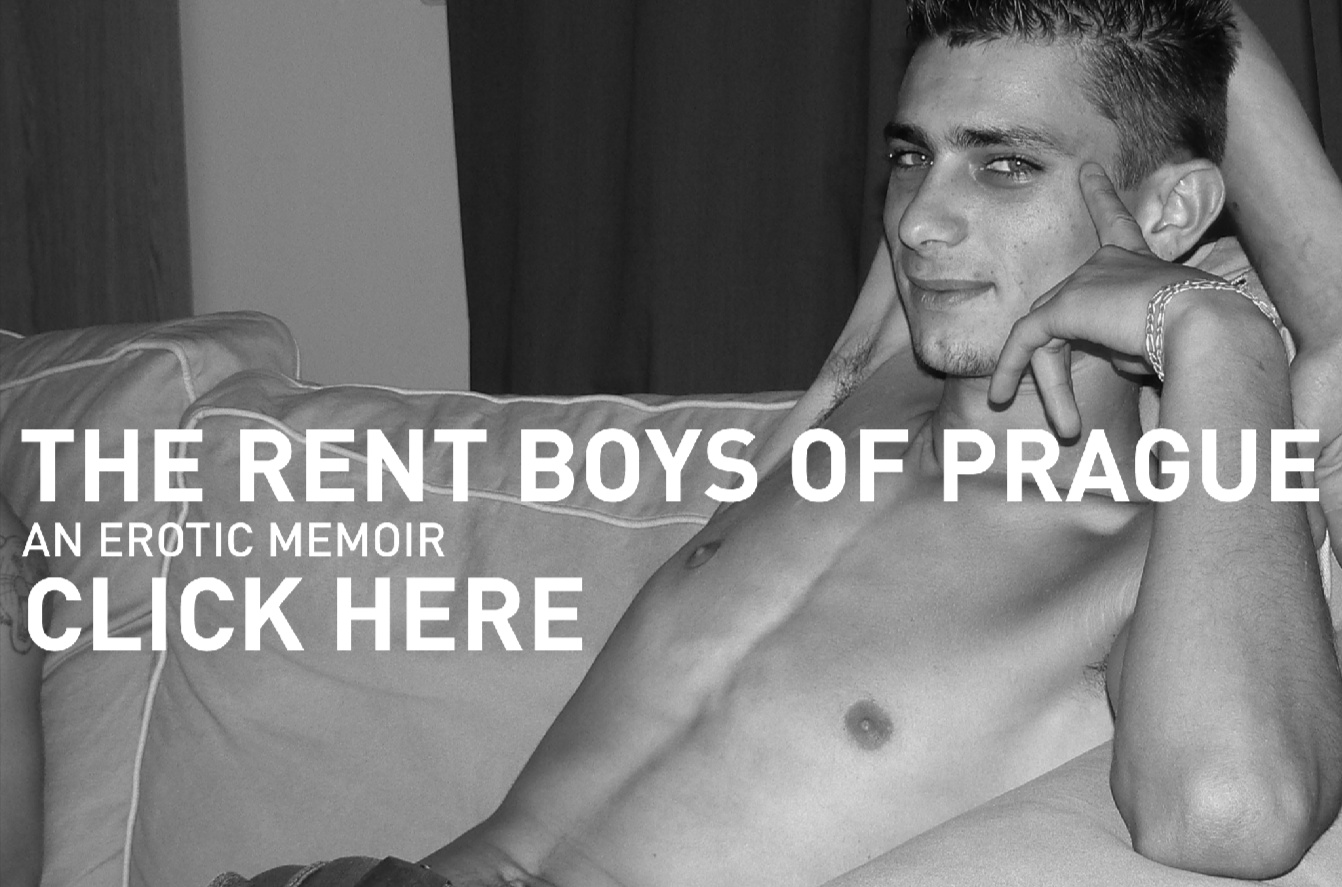 The Rent Boys Of Prague
On Sale
Pay what you want:
(minimum $5.00)
Preview
For a review, go here.

Anyone who purchases this package will also gain free access for one month to my blog, Genet's Bastard, which contains the Rent Boys of Prague, Parts One and Two and a lot more. I've edited, improved, and added content.

Excerpt from the review: "The book is a direct extract of Rick's blog, so it's almost like reading someone's diary. For something composed more or less extemporaneously, the writing is rather well done. What's more surprising is that there is a sort of arc to the story that you wouldn't expect, yet it doesn't seem at all artificial. It's just the way life happens, with a beginning, middle and end."

For my current, totally SFW diary, go here.

Now includes a free short documentary that's half about me and my time among the rent boys of Prague. Link to view online will be sent after purchase.

Please note: This is an unedited facsimile of a blog. Although many entries are structured like short stories, The Rent Boys of Prague reads like a diary, not a novel.

The Rent Boys Of Prague was a Weblog, or blog, if you will, detailing the debauchery and debasement of a gay American male paying for sex among The Mostly Straight Biznis Boys in the City of the Thousand Spires, Central Europe's Center of Easy Vice and Abject Splendor.

Although sex is depicted, this is not pornography. It's a diary.

(Prostitution is legal in the Czech Republic.)

It was published online between September 2003 and March 2004.

This PDF reprints that blog and adds supplementary material in an attractive, minimalist design. It's set in DIN Pro, after all.

But, there might be some typos.

There are 319 pages and 3 photographs - two rent boys and a stained glass window.

The text is unedited. Raw. Real.