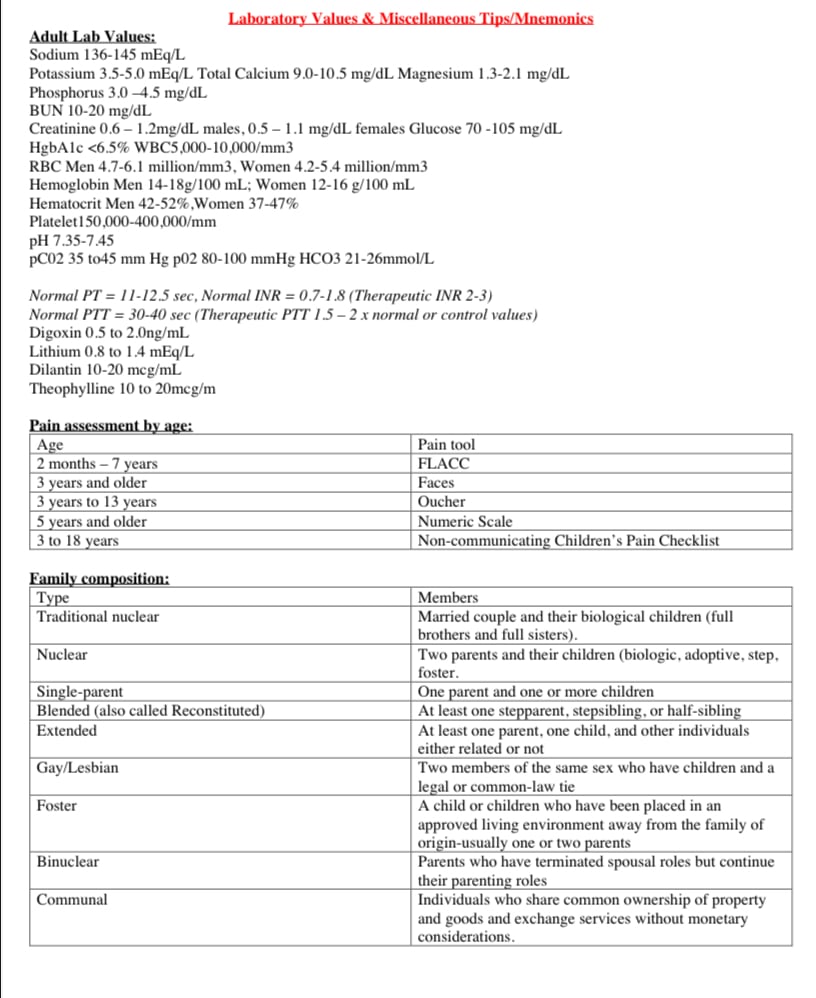 NCLEX-RN Study Guide + ATI and Uworld
On Sale
NCLEX-RN Study Guide + ATI and Uworld
UPDATED AS OF JANUARY 2023

Want to pass the NCLEX but don't want to pay for an online study program? I took notes on EVERYTHING from UWORLD, created organized charts, etc!

UWorld Notes are organized by categories (all categories are separated by pharmacology component, disease process, etc so you don't need to go searching through the document). This is one PDF.
- Pharmacology content listed in my separate file.
Included in Digital Download: (2 PDFs)

Files include:

- General Nursing

- Adult Health

- Diagnostic Tests

- Pediatrics

- Maternity

- Critical Care

- Mental Health

- Leadership

- Pharmacology

- Test Taking Strategies

- Study calendar

- Mnemonics + tips and tricks

- Notes/resources from my ATI capstone course that have been written in my own words/easier to comprehend

- NCLEX study cheat sheets/charts with important things to note (make flashcards out of these)

- Drug endings chart (make flashcards for this as well)

- Mental Health Drugs Cheat Sheet

- Acid-base balance notes

- Acid-base balance/Arterial Blood Gas Cheat Sheets x2

Who are my notes useful for? ANYONE. Even people who have used UWorld themselves download my notes because they struggle to organize the content. I have taken the time to summarize the content and organize it into appropriate categories so that it isn't too overwhelming. These notes are amazing at helping to provide the knowledge of content needed to pass the exam.

To get the most out of my notes, follow these tips:

Create a study schedule! I recommend focusing on one to two content areas each day. Go over all content, take notes, and do practice questions for that content area. You can combine smaller content areas (I.e., immune + infectious disease), but leave at least a whole day dedicated to larger sections like cardiovascular and respiratory. Fortunately, my notes are broken down by content area. Print out my notes and write/highlight them. Create flashcards. The best way to remember content is to write down the information. Rewrite content from my notes that you feel is important. Make flashcards for the major drug classes/endings and side effects. Make flashcards for the mnemonics. Look at the diseases/conditions cheat sheet which summarizes some of the most popular conditions (example: DI vs SIADH, metabolic acidosis vs alkalosis, Cushing disease vs Addison's disease - all examples of common diseases you should know). Once you have a basis of understanding of the knowledge, do practice questions.

My notes will help you - I promise that. Trust the process and reach out if you have any questions.
This is not a physical product! It is a Pdf file!
Delivery:
Once payments are confirmed, your files (PDF) would be sent to you via email to the PayPal email address used.