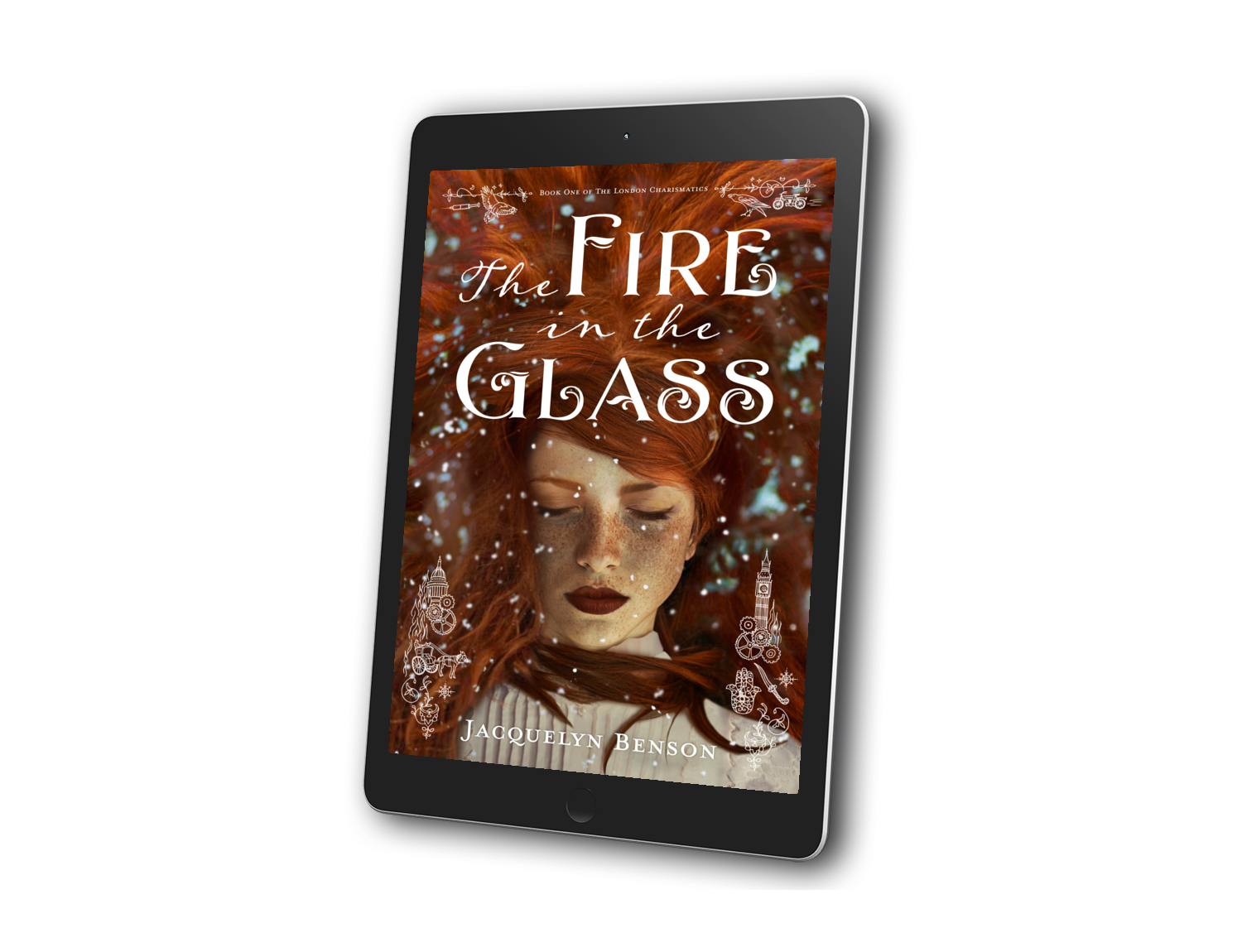 The Fire in the Glass Ebook
Ebook edition of The Fire in the Glass, Book 1 of The London Charismatics.
Ebooks will be delivered via the Bookfunnel platform. You'll receive an email with a link to access your book. Books can be read on Bookfunnel, or Bookfunnel will facilitate delivery to your preferred e-reading device.
---
London, 1914. Lily's visions could stop a killer...if she'll trust a reclusive aristocrat with her darkest secret.
A monster stalks the gaslit streets of Edwardian London, draining the blood of the city's mediums. Lily Albright knows who's next.
Lily is plagued by visions of the future she can never change. When a mysterious fiend threatens someone she loves, she's determined this time will be different.
But she can't do it alone. To save a life, Lily must reveal her darkest secrets to someone she has little reason to trust—the reclusive Lord Strangford, a man haunted by his own unusual powers.
From the glittering galleries of Bond Street to the rookeries of Southwark, Lily and Strangford plunge into a dark conspiracy that lies at the heart of England's rising eugenics movement.
To thwart it, Lily must face a past rife with betrayal—and embrace the power she has spent her entire life trying to escape.