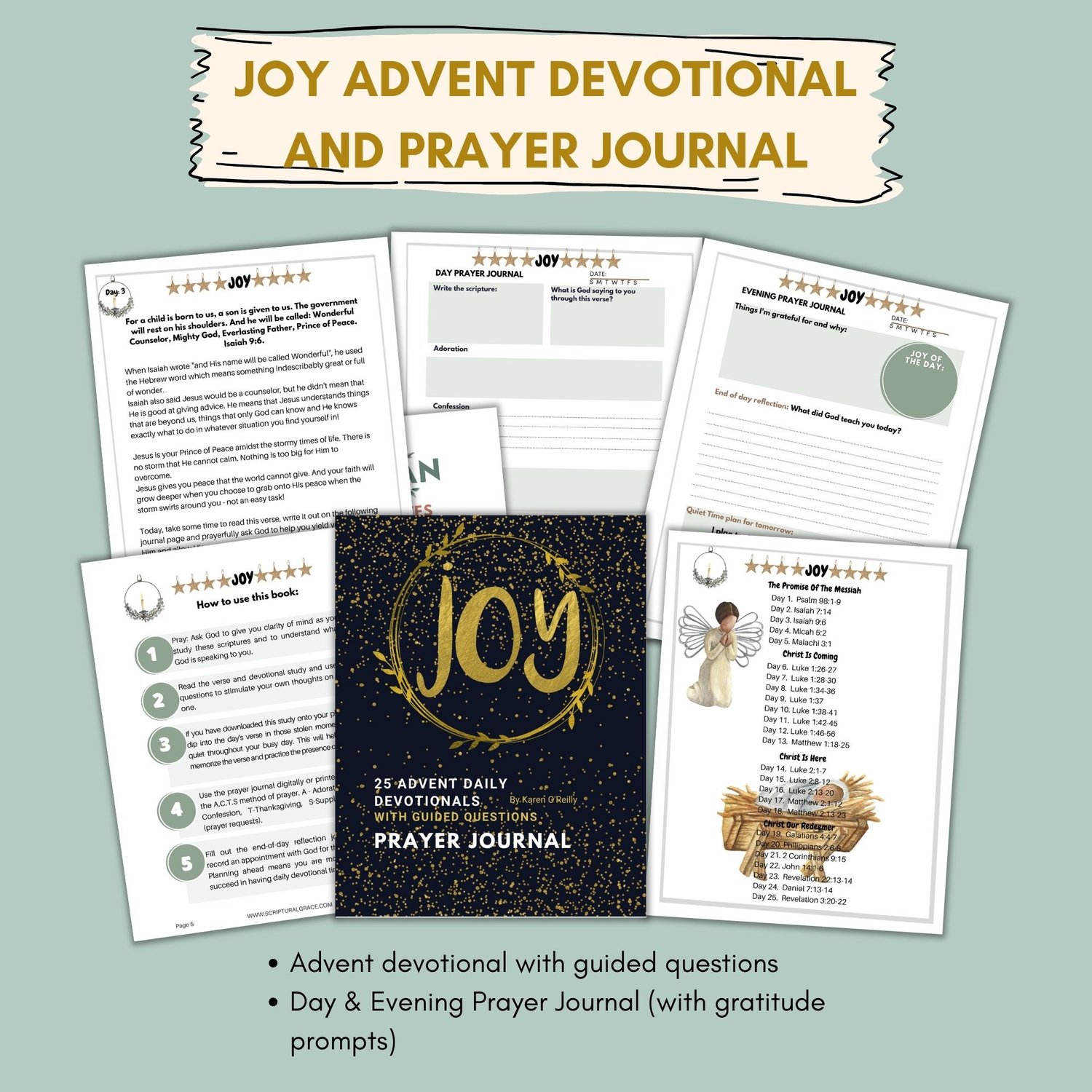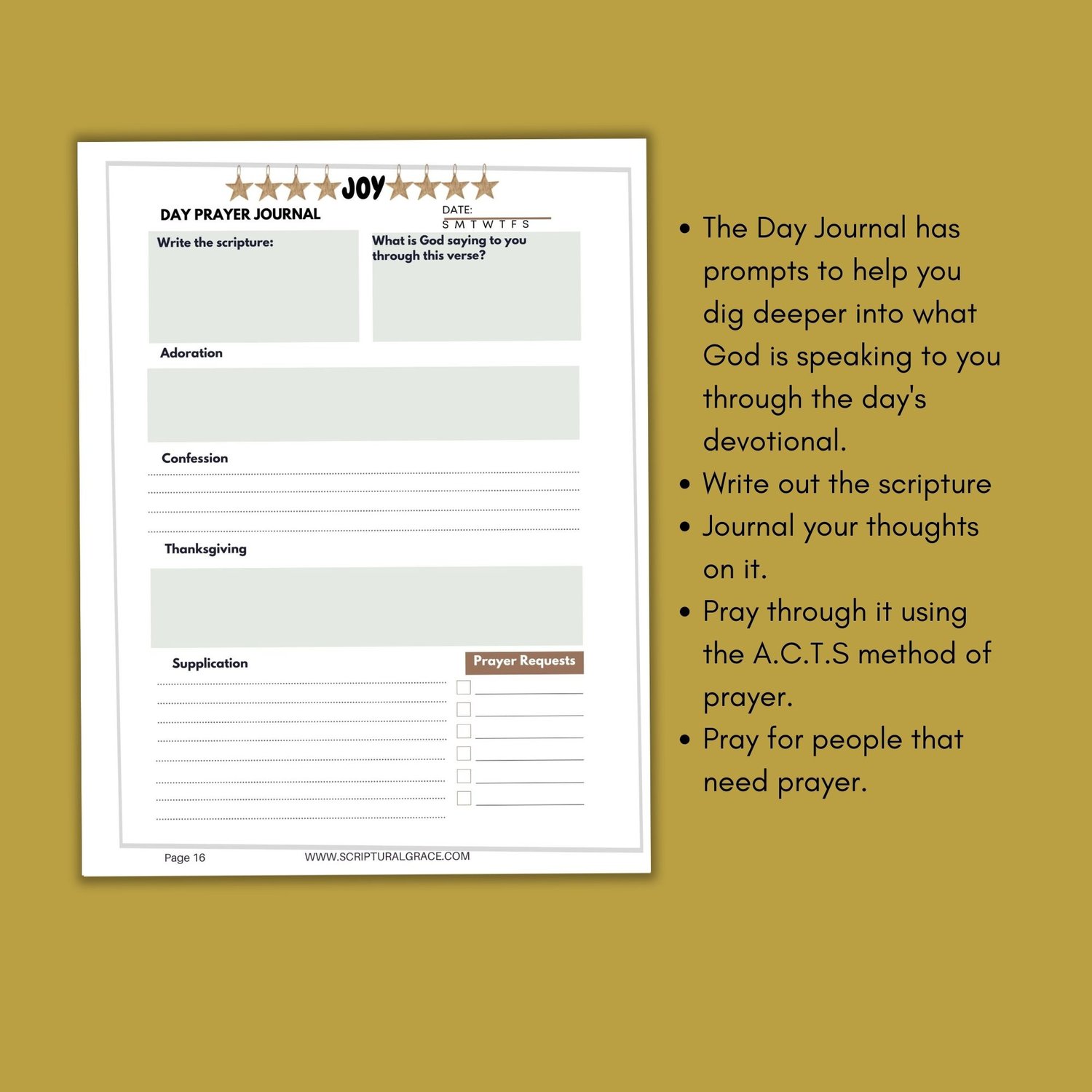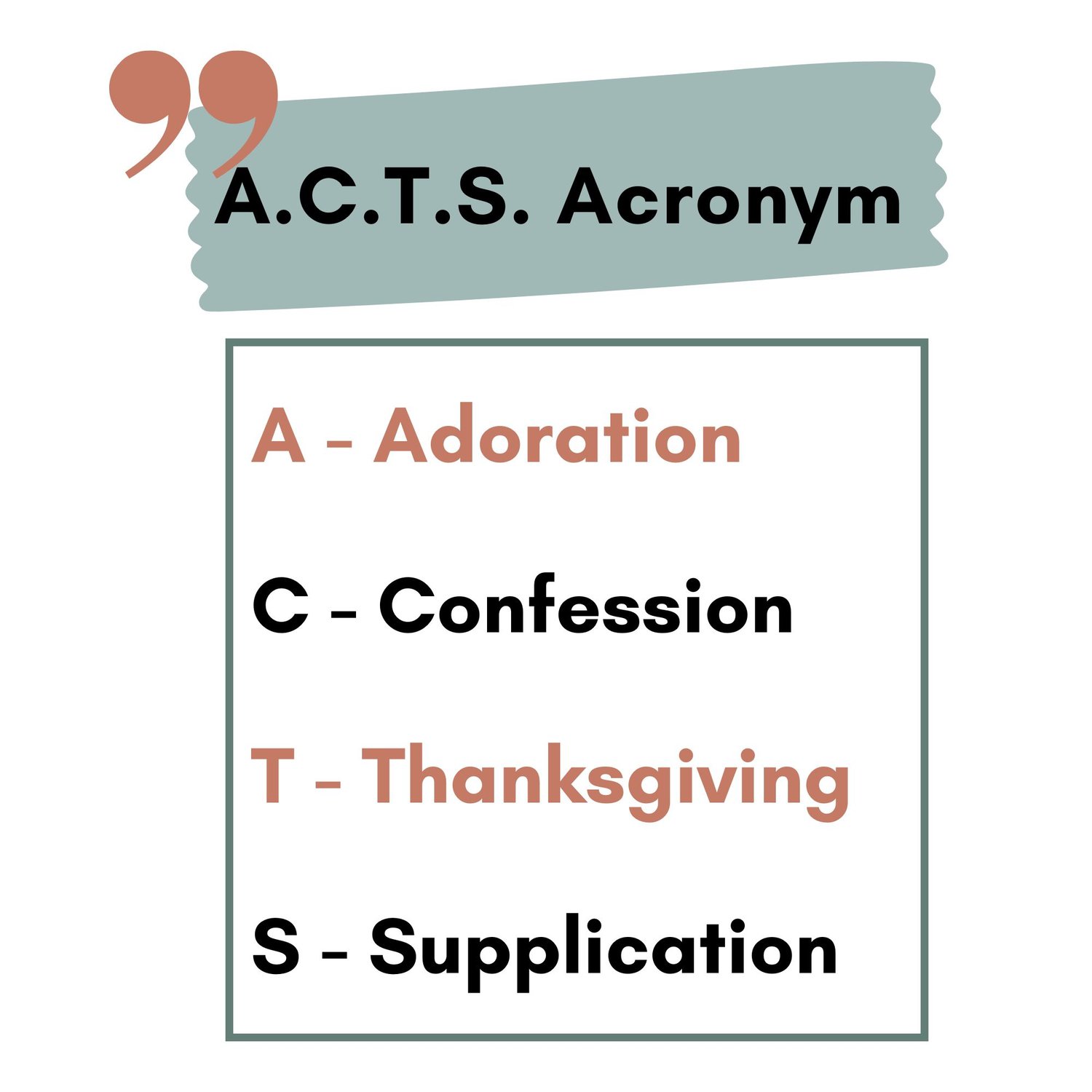 Joy: An Advent Devotional With 25 Devotions, Prayer And Gratitude Journal
On Sale
This combined devotional, prayer and gratitude journal has been created to bring you on a journey through the Old Testament of the Bible as we look at the promises given of a promised Messiah.
💥
Please note that this product is also available in our Devotional Bible Study bundle HERE.
Then we move on to the New Testament to learn what the Bible says about Jesus and His miraculous conception and how God used a new census that was called by the emperor, Caesar Augustus, in which everyone must go to their city of origin to be counted and to pay a tax.
Have you ever considered that God used Caesar to take a census at just the right time when Mary was 9 months pregnant to get herself and Joseph to Bethlehem on time for the prophecy to unfold?
There is so much scripture treasure to be discovered throughout all the daily Bible verses that have been selected under four sections for our Advent journey!
The four sections are called, 'The Promise Of The Messiah', 'Christ Is Coming', 'Christ Is Here', and 'Christ Our Redeemer '.
We will be remembering the Old Testament prophesies that pointed to a king that would be born in Bethlehem, seeing them unfold, and finally acknowledging our need for Christ our redeemer that will return again to earth soon for His Bride (us!).
My hope is that over 25 days that through these daily devotionals we will have hearts that have made room for the King of Kings and be ready to celebrate a Christ-Centred Christmas Day!
This is a digital download for you to use on your phone or tablet or you can print it out at home or at a print shop. You will not be sent a physical copy.
As this is a digital product this item is non-refundable but if you have any issues downloading it, please contact Karen@scripturalgrace.com.
You will be automatically added to our weekly newsletter after downloading this eBook and you will be sent the password for our Resource Library to gain access to our vault of free bible plans, eBooks, and more!