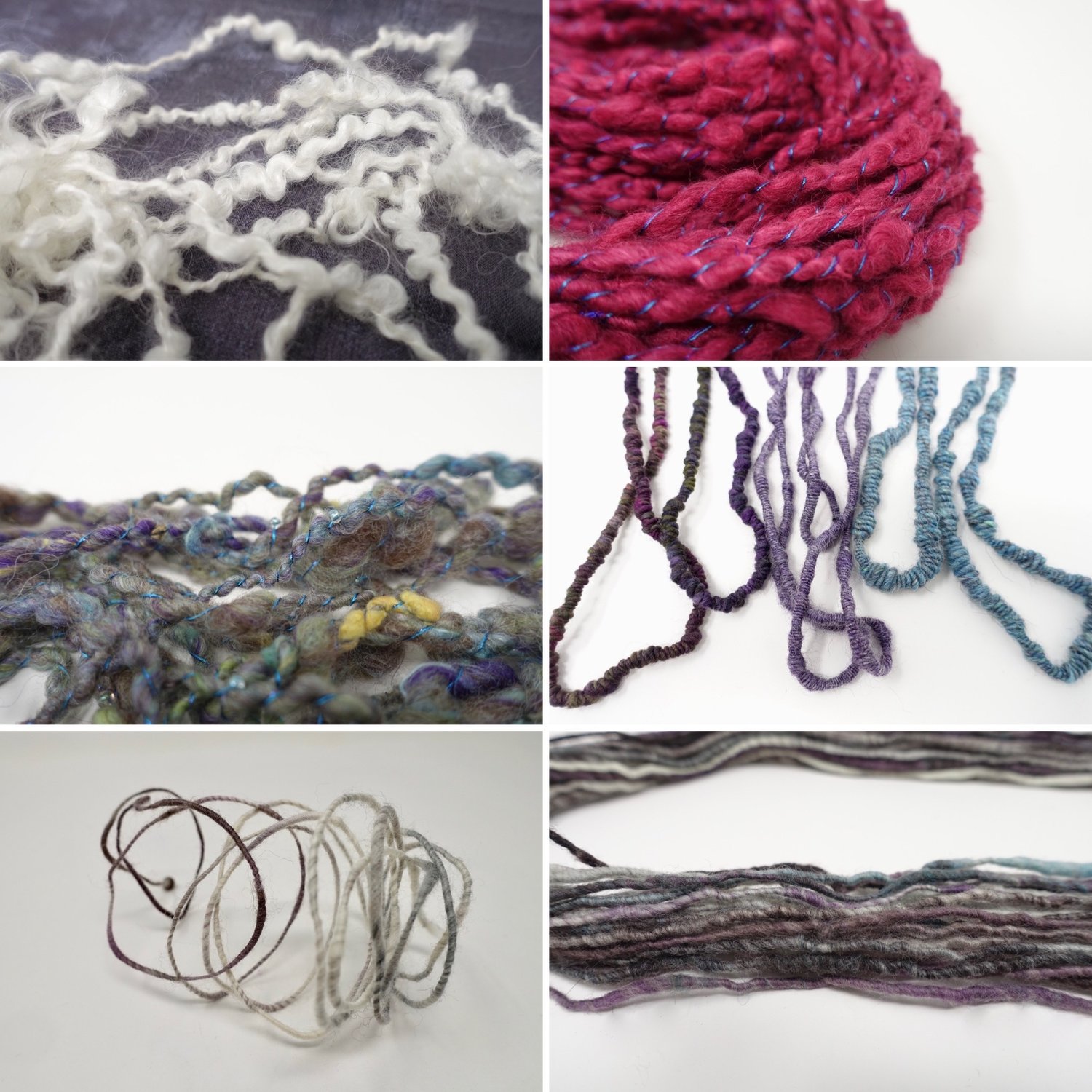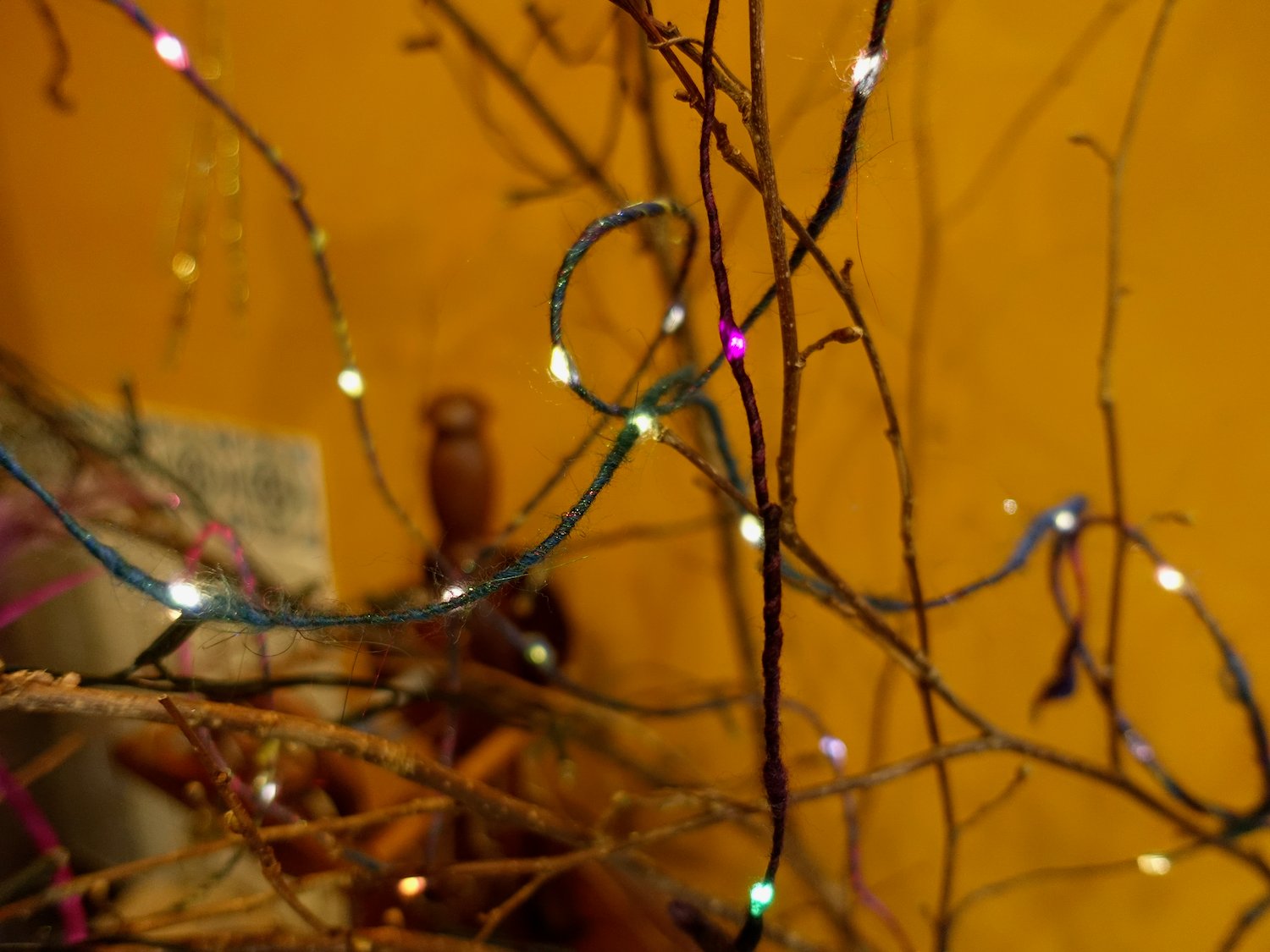 Online Course- Corespinning and Beyond
On Sale
Pay what you want:
(minimum £25.00)
Art yarns teach you so much as a spinner, you can't spin excellent, structurally sound art yarns unless you have great wheel control, an understanding of twist, and are secure in your drafting technique. 
Corespinning is one of my favourite art yarn techniques. I taught myself how to do it 10 years ago, and have since taught it in-person to hundreds of spinners.  From the basic technique you can spin a huge variety of yarns, with really varied appearances, and they'll all be structurally sound, and work for a huge variety of purposes. You can spin these yarns on any type of spinning wheel. 
Oh, and they're just great fun!
This course is laid out in the the way I like to learn with a mixture of written explanations, diagrams, photos and short video clips. It's broken down in to mini-lessons, so you can move through the workshop at the speed that works for you, and go back and re-do the sections you want to work on easily. It also allows you to skip sections if it's content that you're already familiar with. Altogether there are 90 minutes of filmed content, but they're designed to be short clips, with no waffling, and to be watched through more than once. 
You may want to look at the most recent videos on my
You Tube channel
to get a sense for my presenting style. All video content features corrected subtitles/closed captions.
The full course outline detailing the content covered is accessible as a pdf copy here. 
This course is hosted on the Hilltop Cloud Mighty Network group-
The Fellowship of Yarn
, in your course materials is a pdf with a link to join the workshop space. If you are not sure wether this format will work for you then come and join us in this community space first. 
From there you can access all of the course materials, and you can carry on access them in to the future. Forever is a silly promise to make in this day and age, but you will get at least 3 months notice should I be unable to carry on offering the course in the current format. 
In addition you'll be able to post photos, and ask questions. It won't be the same as having me in the room with you, my working week is Monday-Friday, 9-5, but at some point during each day I usually get online, so will be able to offer advice and suggestions regularly.
I am trialling a pay-what-you-can model for these workshops. I want them to be affordable, but I also need to earn a living, and I believe that professionals deserve to be paid for their time and expertise. 
I've set a minimum base price point of £25 (inc VAT), in keeping with what many UK guilds charge for a workshop. If you are struggling financially at the moment then the code YFAQPE5Q5O offers you a discount on the price. I hope that those of you who can afford to pay more will do so, and that offering a lower price makes these workshops affordable and accessible for anyone who would like to take part, but who is struggling financially at the moment.
No matter what you pay you will get access to the same course and benefits.