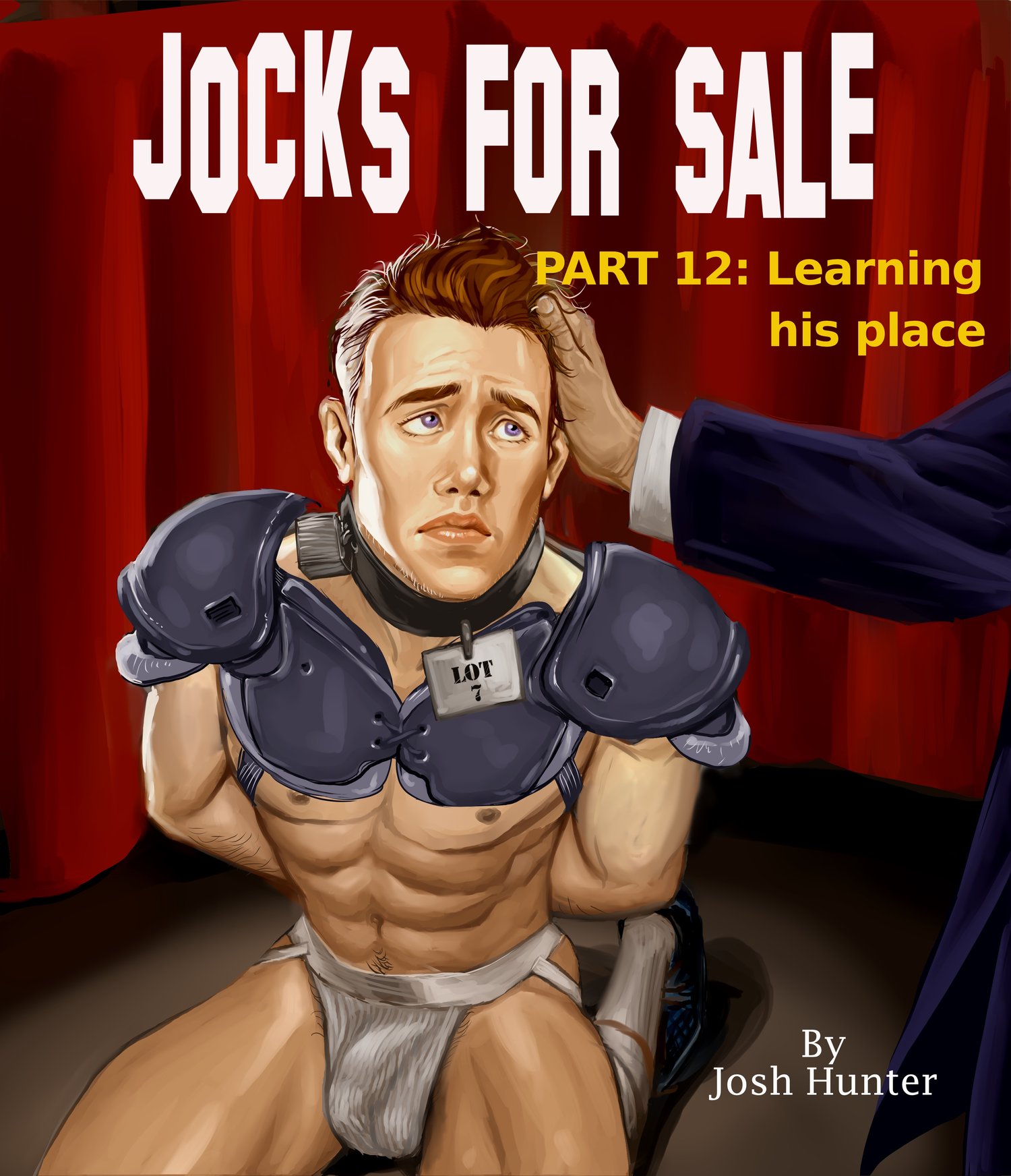 Jocks for Sale -- Part 12: Learning His Place (eBook)
Preview
Against all odds, Cody has pulled off the first part of his plan. He's weakened the Boss. And he's put Luca in the collar.
Now the Boss's smug assistant is going to learn what it's like to be on the other side of the business. He's going to be dragged, kicking and screaming, to the groomers. He's going to be drugged, and punished, and trained to be an obedient sex object. Luca will try to fight it, of course. Every boy does.
And every boy loses.
But this isn't just about payback. It's about information. Because Luca knows every aspect of the Boss's operation. He's the one person who could help Cody take down the syndicate for good.
The only problem is that Luca's a scheming bastard, with an escape plan of his own. So Cody is going to have to win Luca's trust. Find out what he knows.
And then beat him to the double-cross.
• Straight-to-gay slave revenge story with bondage and domination •