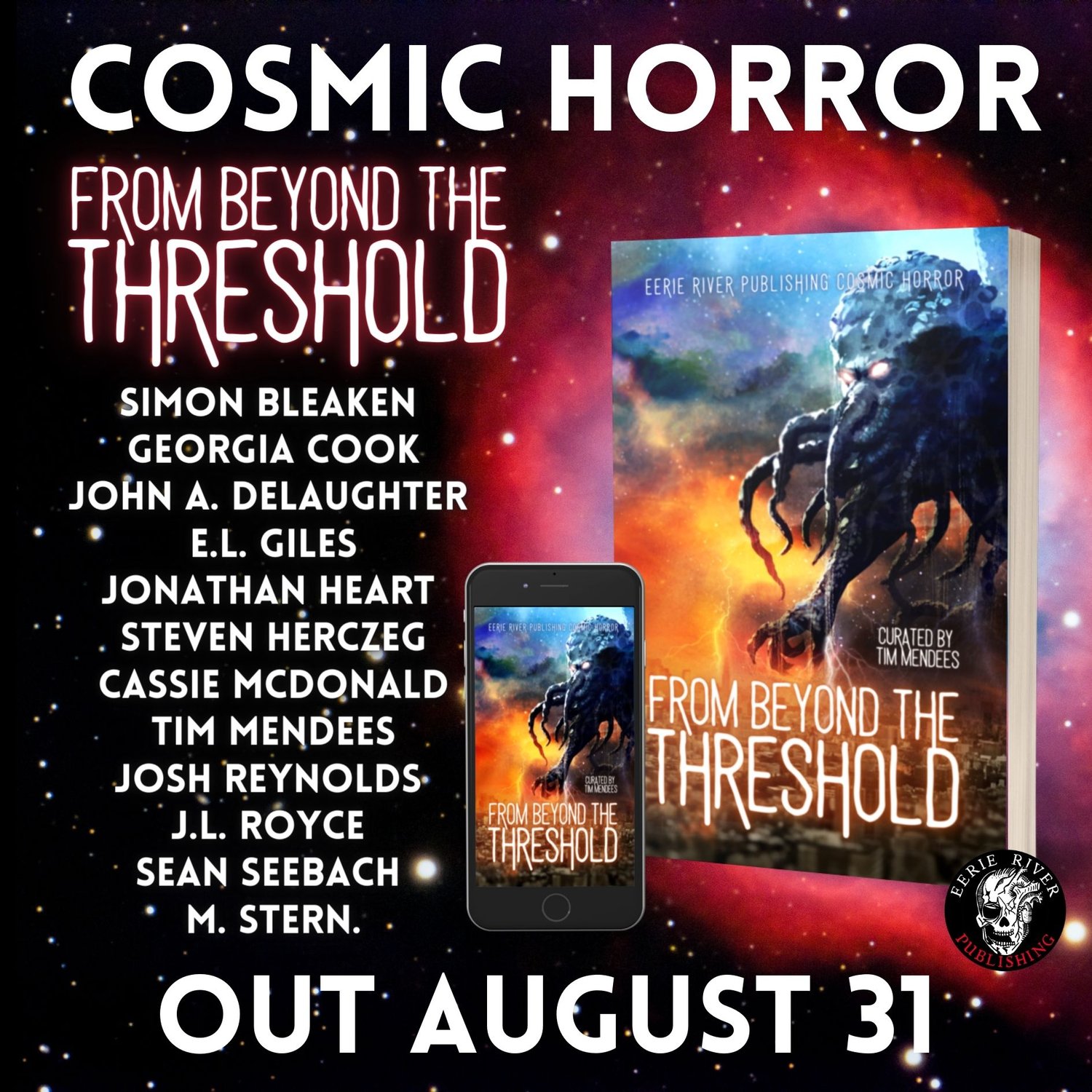 From Beyond the Threshold
On Sale
LAUNCH SALE ONLY $2.99 CAD!
August 31 - September 7
Prepare yourself for a voyage into the dark corners of the universe where things beyond human comprehension lie in wait. In these pages you will be taken on nightmare journeys that will test your nerves and push your sanity to its breaking-point.
Drawing on over a century of inspiration, our authors follow in the footsteps of H.P. Lovecraft, Algernon Blackwood, Robert W. Chambers, and many more to deliver a contemporary look at a genre that has been beguiling readers since the golden age of the pulp magazines.
Original Stories by
Simon Bleaken
Georgia Cook
John A. DeLaughter
E.L. Giles
Johnathon Heart
Stephen Herczeg
CA MCDonald
Tim Mendees
Josh Reynolds
J. L. Royce
Sean Seebach
M. Stern