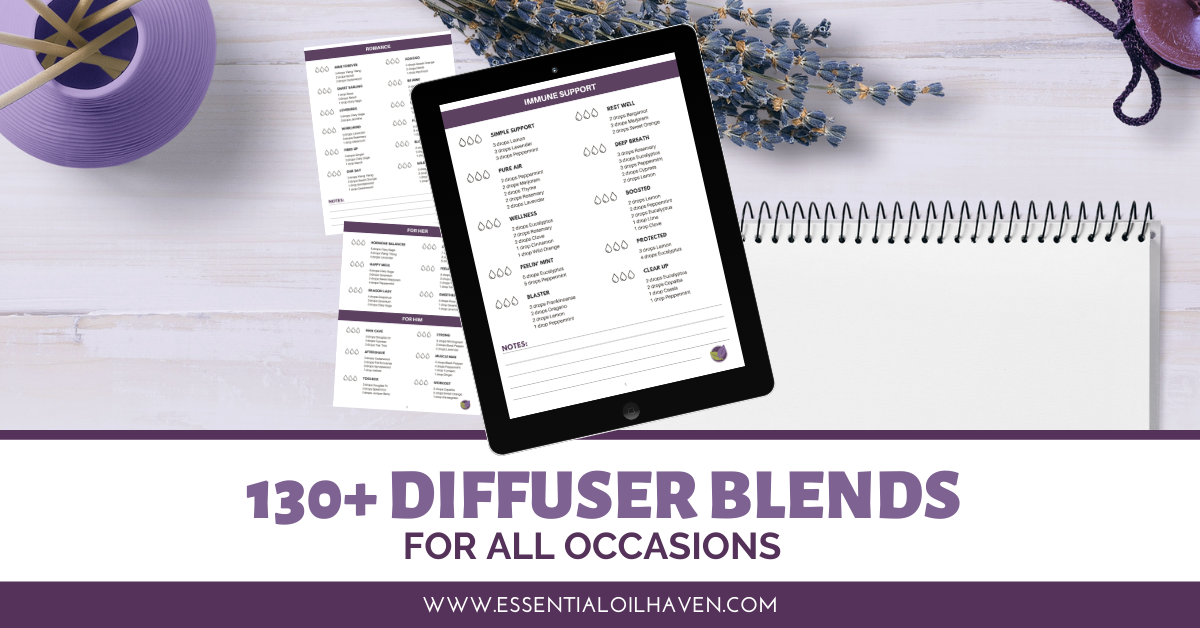 130+ Diffuser Blends for All Occasions
On Sale
$4.99
I've created
130+ Days of Diffuser Blends
so you can easily and confidently diffuse essential oils in your daily life.
Every day, pick a simple diffuser blend recipe that you can make at home. You'll be using the oils from many popular starter kits, plus perhaps some more oils you may have to purchase separately.
It's super convenient!
Get instant access to 130+ tried and tested diffuser blend recipes. 
Start by printing the following pages. The 3 drops beside each recipe are for you to rate the blends: 1-Star , 2-Star or 3-Star (love it!). This way it'll easy to keep track of what you liked and what you didn't like, and also what you've already blended and which recipes you have yet to try.
There is also a spot for notes, please use it to write reminders or substitute oils that worked for you.
This is going to be so much fun! I can't wait for you to try out all of these new recipes!
If you have any questions, please reach me at contact@essentialoilhaven.com.
To your well-being,