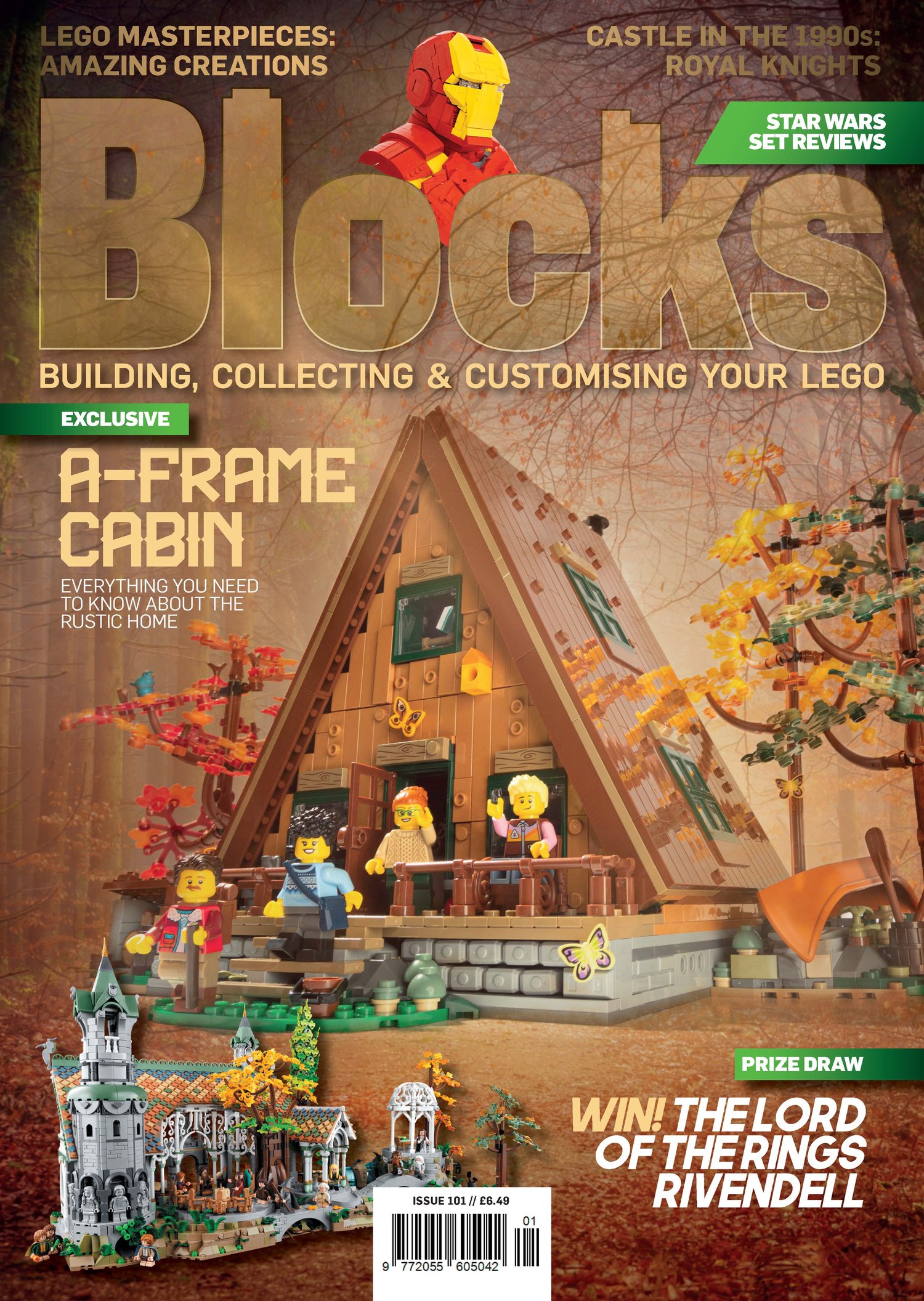 Blocks Issue 101
On Sale
The Lord of the Rings is back in the brick – Tolkien's epic world is at minifigure scale once again, as the enormous Rivendell set gives fans a new precious to covet. It has caused huge excitement, as it's an indisputably impressive piece and certainly makes up for the many years of waiting for the theme to return. Senior Graphic Designer Ashwin Visser explains what went into creating the set in an exclusive interview.
It's not the only beautiful set for adults to have launched recently, as 21338 A-Frame Cabin brings another slice of rustic life to LEGO Ideas. Andrea Lattanzio has spoken to Blocks about his incredible builds on many occasions, but this is the first time he's discussing one that has become an official model.
LEGO Ideas isn't the only way that the brand celebrates creativity, though. LEGO House's Masterpiece Gallery is the place where the world's best builders are honoured, and we're sharing a selection of models that are currently on display in the Home of the Brick.
For those who need guidance as much as inspiration, we also have instructions to build a Royal Knights battering ram. It's part of our look back at the Castle theme from the 1990s that saw the first ever king minifigure introduced, complete with shiny crown.
There's plenty more besides in this issue to keep you entertained, so put that half-finished build project off for a little longer and settle down in your favourite reading spot.
Leg godt!