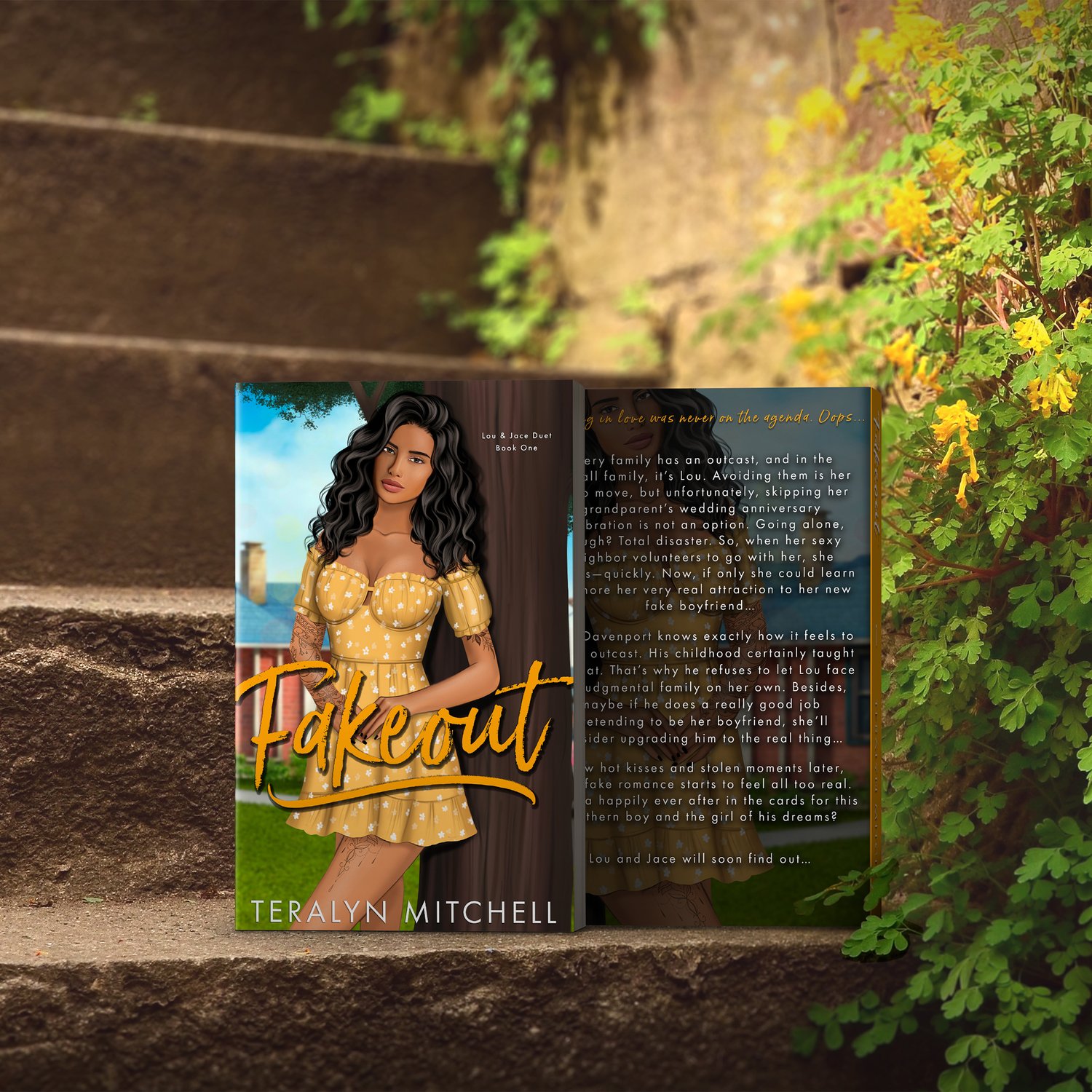 Fakeout Special Edition Cover Paperback
On Sale
This is a signed special edition paperback copy of Fakeout (Lou & Jace Duet, Book One). The cover is completely different from the original, but the story is the same. Get 20% off any additional paperback with this purchase. This purchase also comes with a free e-book copy of Fakeout. Free e-book will be delivered via BookFunnel.
---
📦 Current Processing Time: 2-3 Weeks
---
Genre: Contemporary Romance
Tropes: Fake Relationship, Small Town, Southern
Heat Level: Steamy 🌶️🌶️🌶️
---
Falling in love was never on the agenda. Oops…
Every family has an outcast, and in the Kindall family, it's Lou. Avoiding them is her go-to move, but unfortunately, skipping her grandparent's wedding anniversary celebration is not an option. Going alone, though? Total disaster. So, when her sexy neighbor volunteers to go with her, she agrees—quickly. Now, if only she could learn to ignore her very real attraction to her new fake boyfriend…
Jace Davenport knows exactly how it feels to be an outcast. His childhood certainly taught him that. That's why he refuses to let Lou face her judgmental family on her own. Besides, maybe if he does a really good job pretending to be her boyfriend, she'll consider upgrading him to the real thing…
A few hot kisses and stolen moments later, their fake romance starts to feel all too real. But is a happily ever after in the cards for this ex-soccer player and the girl of his dreams?
Lou and Jace will soon find out…
---
Release Date: September 13, 2023
Publisher: Teralyn Mitchell
Print Pages: 138