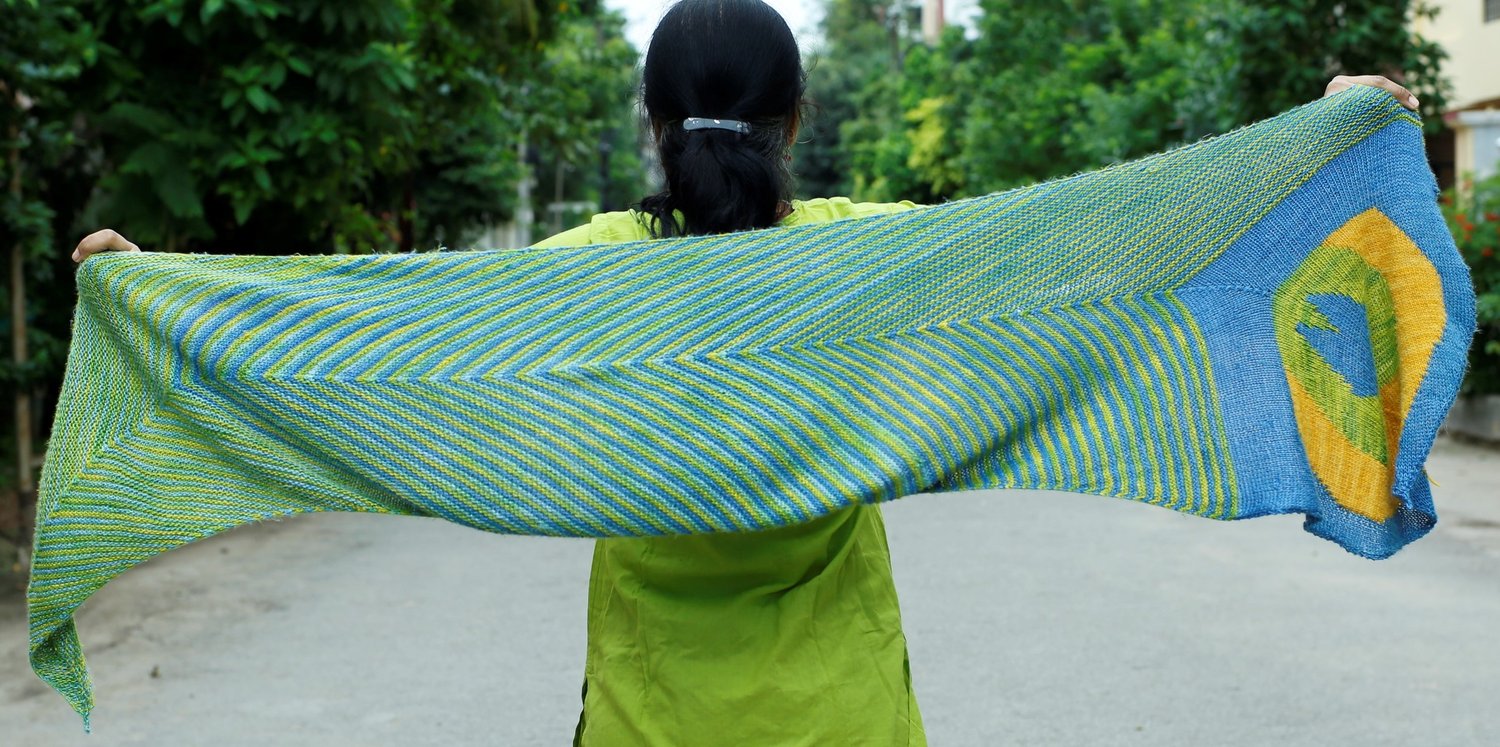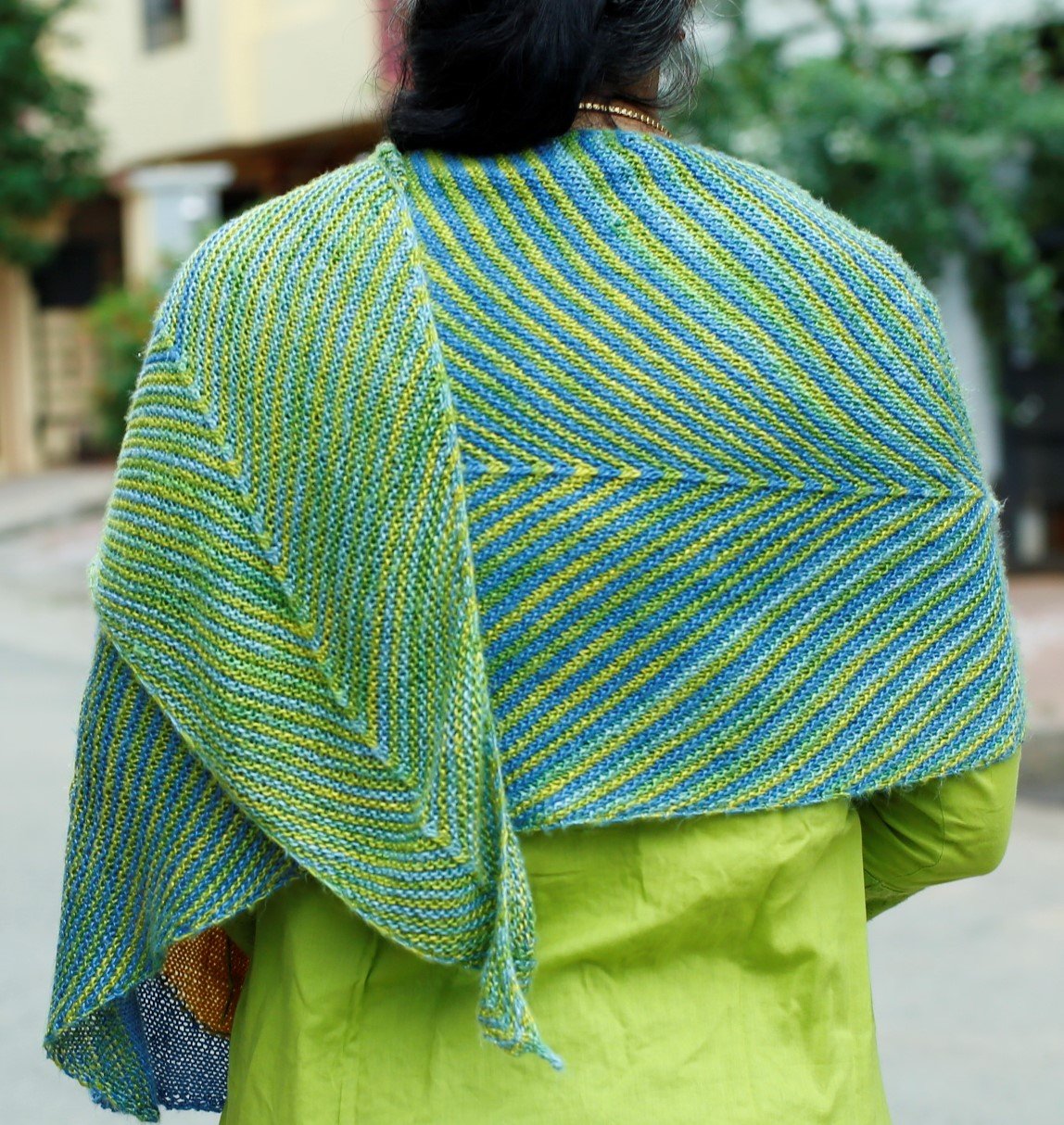 Mayur Wrap
On Sale
$6.00
Get 25% off this design and others in my shop with the coupon code "FO2021" (valid until Dec 6th)

Mayur means "peacock" in Hindi/Sanskrit.

The Mayur Wrap is inspired by colors of the peacock and is shaped like the peacock feather.

For centuries, the peacock and its feather have been celebrated in Indian mythology, heritage and culture. The blue bird with its fabulous tail has been an important symbol in many cultures and regions across the country. The motif of a peacock dancing in rain, spreading its plumage ("mor pankh" in Hindi) is a deeply etched imagery in every Indian's mind, so much so that the peacock or "Mayur" is the national bird of India.

The wrap is unique in that it begins and ends with a 3-st I-cord that represent the start and end tips of the peacock feather. The wrap is grows like a triangular shawl. The central double decrease line forms the central stem or shaft of the feather and the garter ridges growing on each side of the stem form the barbs. At the end of the garter section, the gradual decreases combined with the intarsia colorwork form the peacock eye. The wrap then tapers off to an I cord, forming the end tip.

Intarsia colorwork is charted only.

================================================================================
About Indian Designers' Collaboration (InDesCo):
InDesCo is a platform to showcase the works of independent kit and crochet designers of Indian origin. The second edition is themed "Monsoon Memoirs" and features 12 knit and crochet designs by Indian designers. The Mayur Wrap is my contribution to this edition of InDesCo.