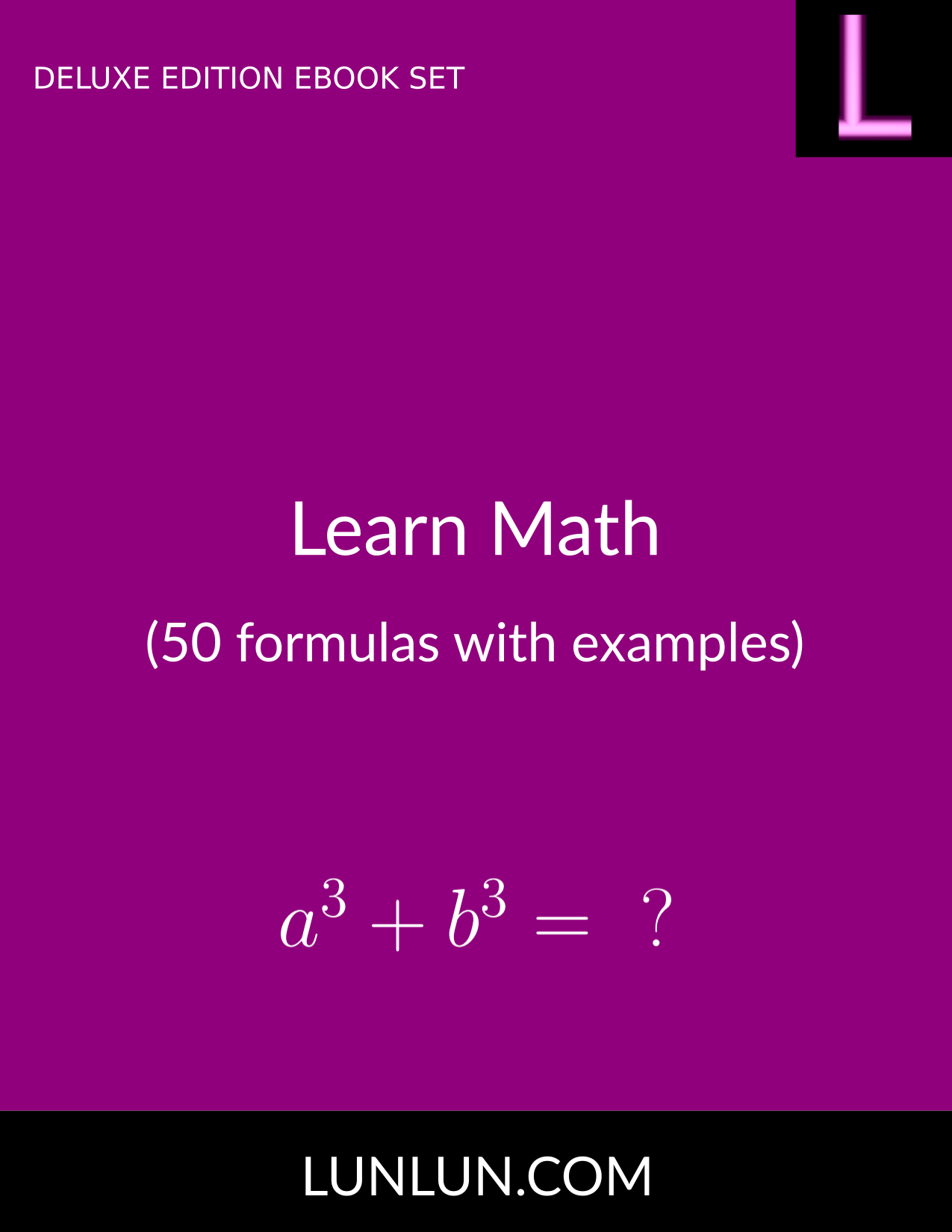 Learn Math (50 formulas with examples)
On Sale
Preview
You can get 50% off when you share this eBook set on social media. The button for sharing is just below the one for buying.
Please download first the free set, which has all the formulas from the eBook paid set. The download button for the free set is called "Preview" and it's on the top right corner of the picture you see above (the cover of the eBook set).

5 of the formulas from the free set also include the examples. The paid set contains 1 simple example for each formula.
The paid set contains 50 formulas total and 50 examples total (25 Algebra formulas and 25 Calculus formulas).
If you have any questions about this product, please email me at QUESTIONS@LUNLUN.COM and I'll be happy to answer. I read EVERY email I receive at this email address.